The News
NPR President and CEO John Lansing slammed Twitter for labeling the news organization as "U.S. state-affiliated media" on Tuesday night, calling it "unacceptable."
"NPR and our Member stations are supported by millions of listeners who depend on us for the independent, fact-based journalism we provide. NPR stands for freedom of speech and holding the powerful accountable," Lansing wrote in a statement. "It is unacceptable for Twitter to label us this way. A vigorous, vibrant free press is essential to the health of our democracy."
Know More
Twitter users and NPR staff first reported the change last night. The outlet's Twitter account still carries the yellow check mark for verified organizations, but it now shows "US state-affiliated media" under the handle and in all tweets.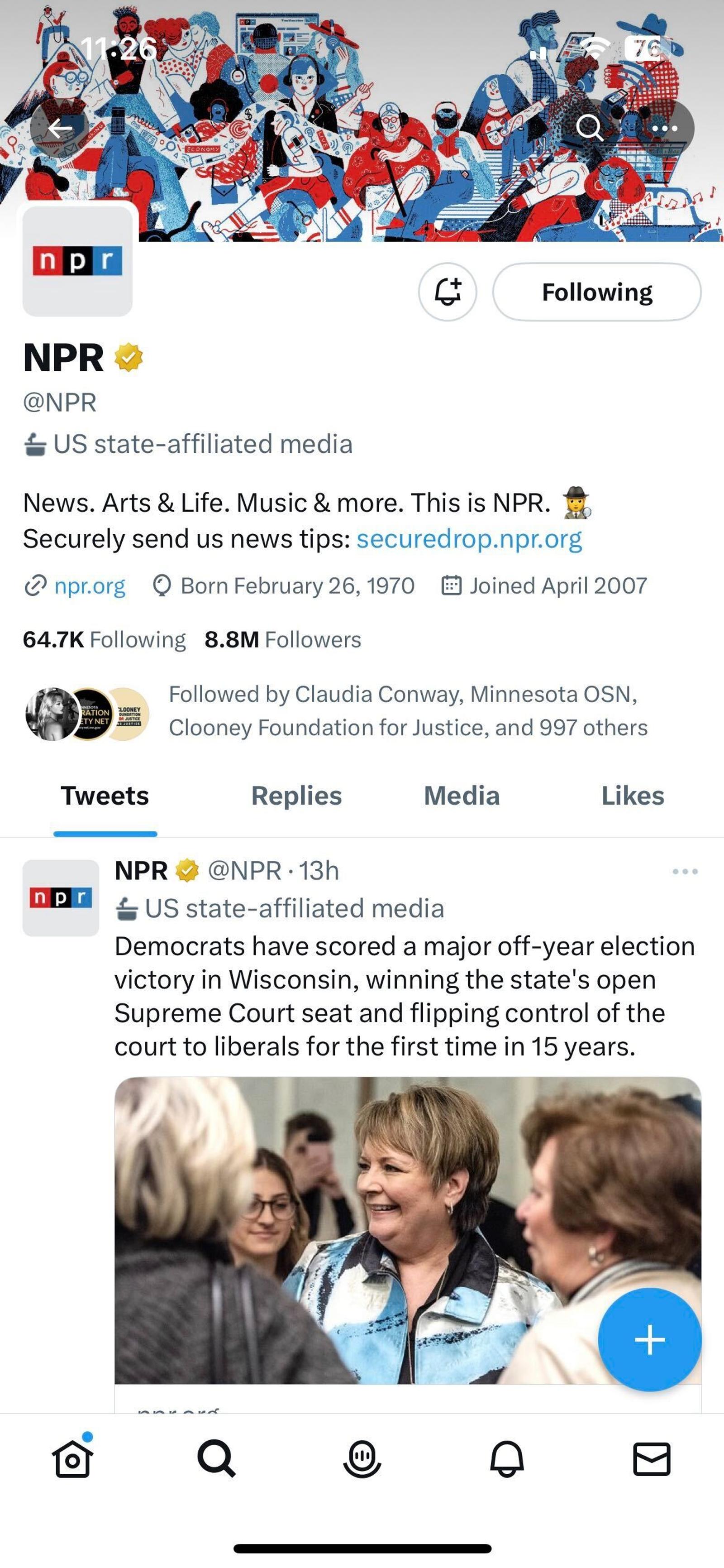 According to Twitter's company policy, state-affiliated media is defined as "outlets where the state exercises control over editorial content" through things like financial resources, political pressure, or production control. Outlets like Russia's TASS and China's CGTN are given such labels.
The platform "will not recommend or amplify" these accounts on users' feeds, according to company guidelines.
Twitter's policy page previously stated that the label did not apply to state-financed organizations with editorial independence, specifically citing NPR and the BBC as examples.
But NPR journalists said Wednesday that Twitter has appeared to remove any reference to NPR on its policy webpage.
Twitter replied to Semafor's request for comment with a poop emoji, which CEO Elon Musk has said will be the standard response for any inquiries sent to the company's press email.

Notable
Twitter appears to be promoting Chinese state media despite its company policy, according to an investigation by Voice of America reporter Wenhao Ma. He found that after Elon Musk's takeover, Twitter no longer hides search results from state media accounts like it previously did, and searching for sensitive topics like Taiwan's president "Tsai Ing-wen" shows "top" tweet results from China's state media.