The News
The U.S. Coast Guard detained 6,202 Cuban migrants in the six months to March, higher than the total yearly amount for at least the past seven years.
Know More
More than 270,000 Cubans — or roughly 2.4% of the country's population — arrived in the U.S. in 2022, a record figure.
Most Cubans seeking to reach the U.S. do so via land.
Flying to Nicaragua — one of the few countries that doesn't require a visa from Cubans — and continuing on land through Central America and Mexico is a frequently used route.
However, many still attempt to reach Florida's coasts on makeshift vessels, a considerably cheaper option in a country where the average salary is below $30 per month.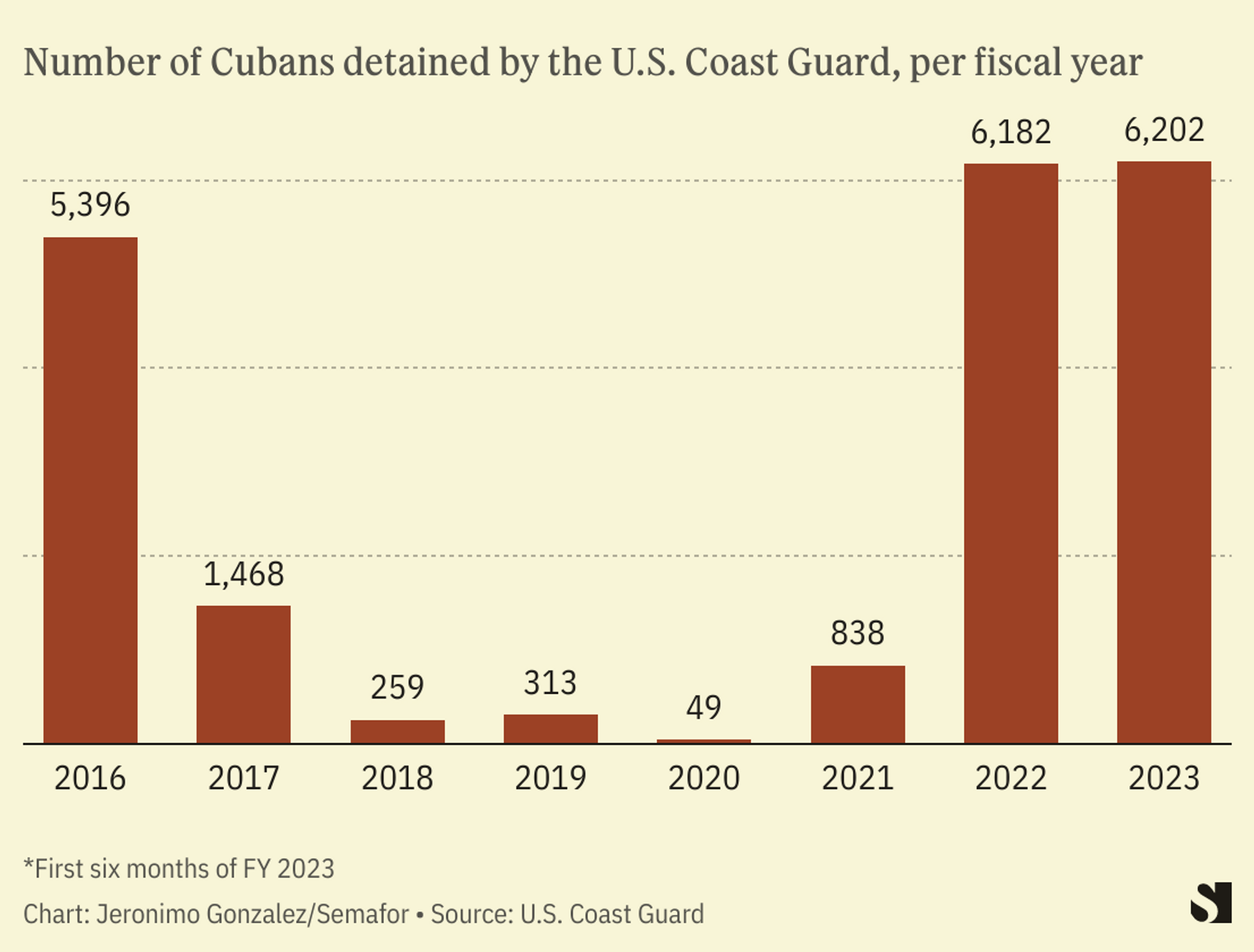 "I left because in Cuba, buying food or toiletries, going out for a coffee, or living off of your salary are impossible," a Cuban, who recently immigrated to Miami, told the BBC. "People there don't live, they survive."
According to the Madrid-based Cuban Observatory on Human Rights, 72% of the country's population lives below the poverty line.
Step Back
Cuba is in the midst of an economic and political crisis.
Inflation in the country surpassed 200% last year — among the highest in the world — shedding 50% off the value of the Cuban peso compared to the U.S. dollar.
The economy in 2022 grew 50% less than what it was forecast to and remains far from recouping its pandemic-related losses.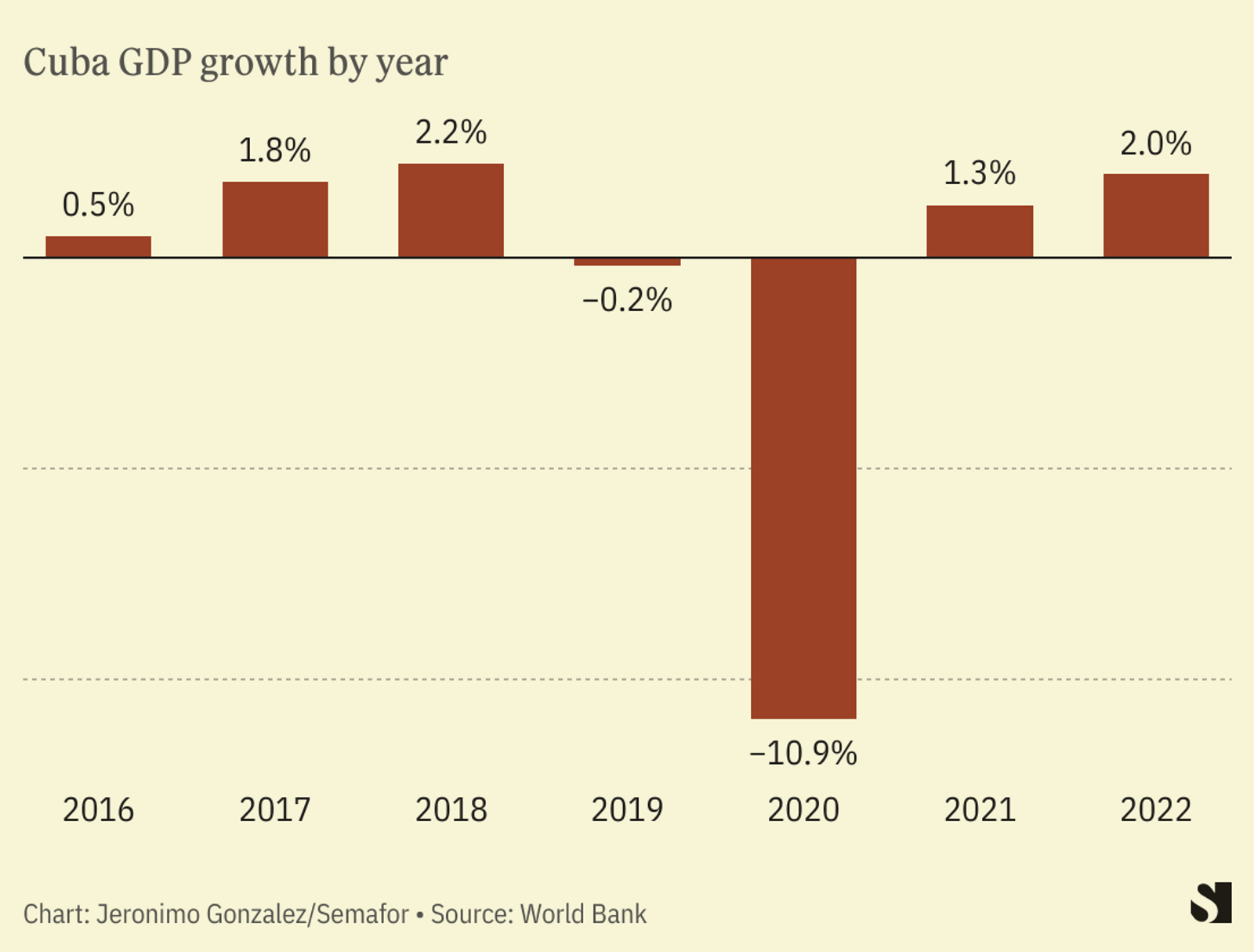 Soaring inflation means basic staples such as chicken, beef, eggs, milk, flour, and toilet paper are difficult and often impossible to find in state stores. When they are available, often after hours of waiting in line, their prices are inaccessible to most Cubans, VOA reported.
Meanwhile, crackdowns on dissent have increased in the island nation since 2021's historic demonstrations, which saw thousands take to Havana's streets in protest over human rights violations.
After 2021's protests, "many emigrated, afraid of the level of repression."
According to Prisoners Defenders, a human rights NGO, there are more than 1,000 political prisoners in Cuba, with an average of 30 being detained every month.