The News
Oil prices surged after the OPEC+ alliance of oil-exporting countries said it would cut output by more than 1 million barrels a day in a shock announcement.
The price of crude went up 8% after the news on Sunday, with warnings from economists about the impact this will have on the global cost of living crisis.
Here's a look at how the skyrocketing prices shaped markets on Monday.
Know More
1.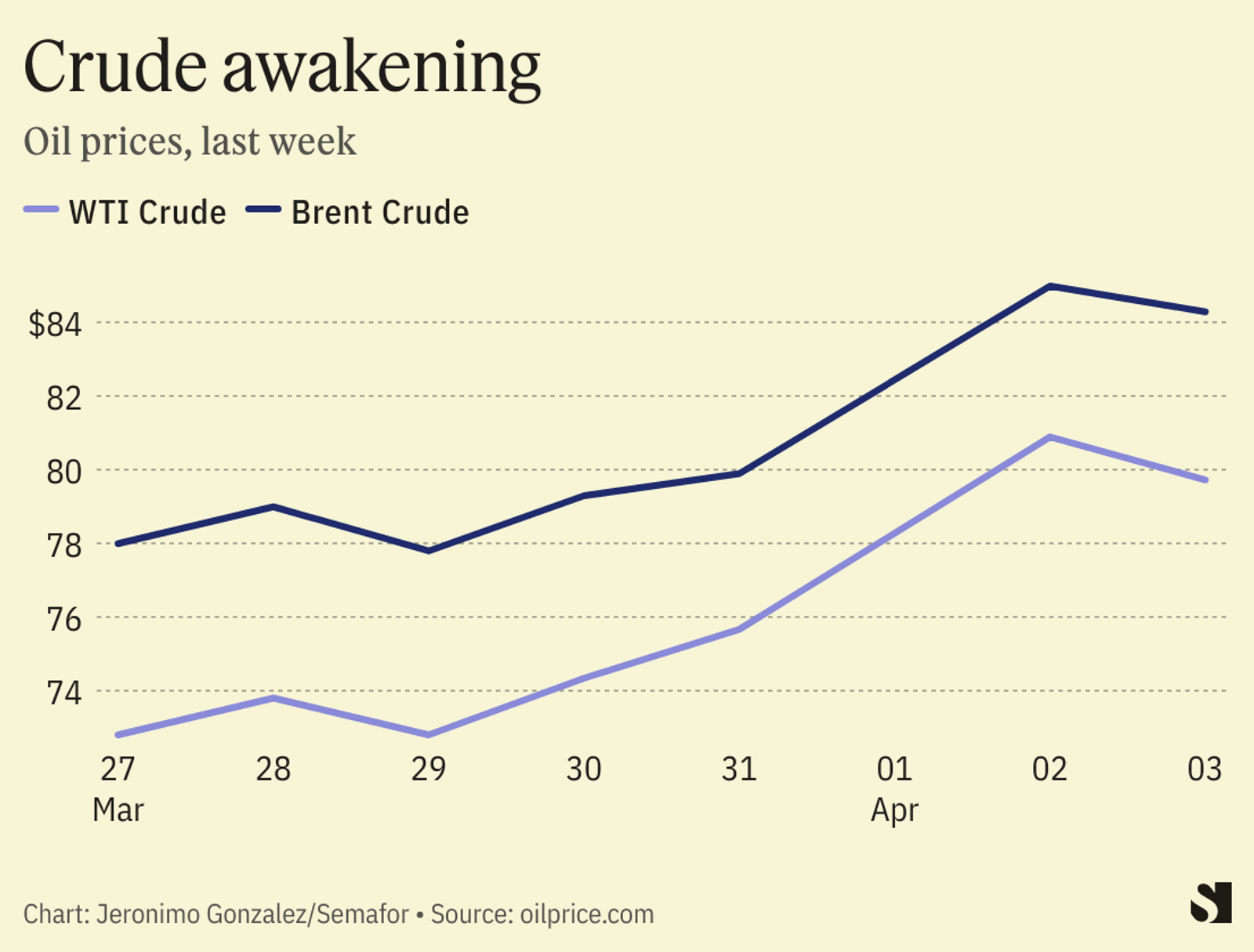 After the OPEC+ announcement, prices for Brent Crude oil, the global benchmark for prices, surged above $84 per barrel, while WTI, produced in the U.S., surged above $80 per barrel. Both prices dropped slightly as trading began Monday morning.
2.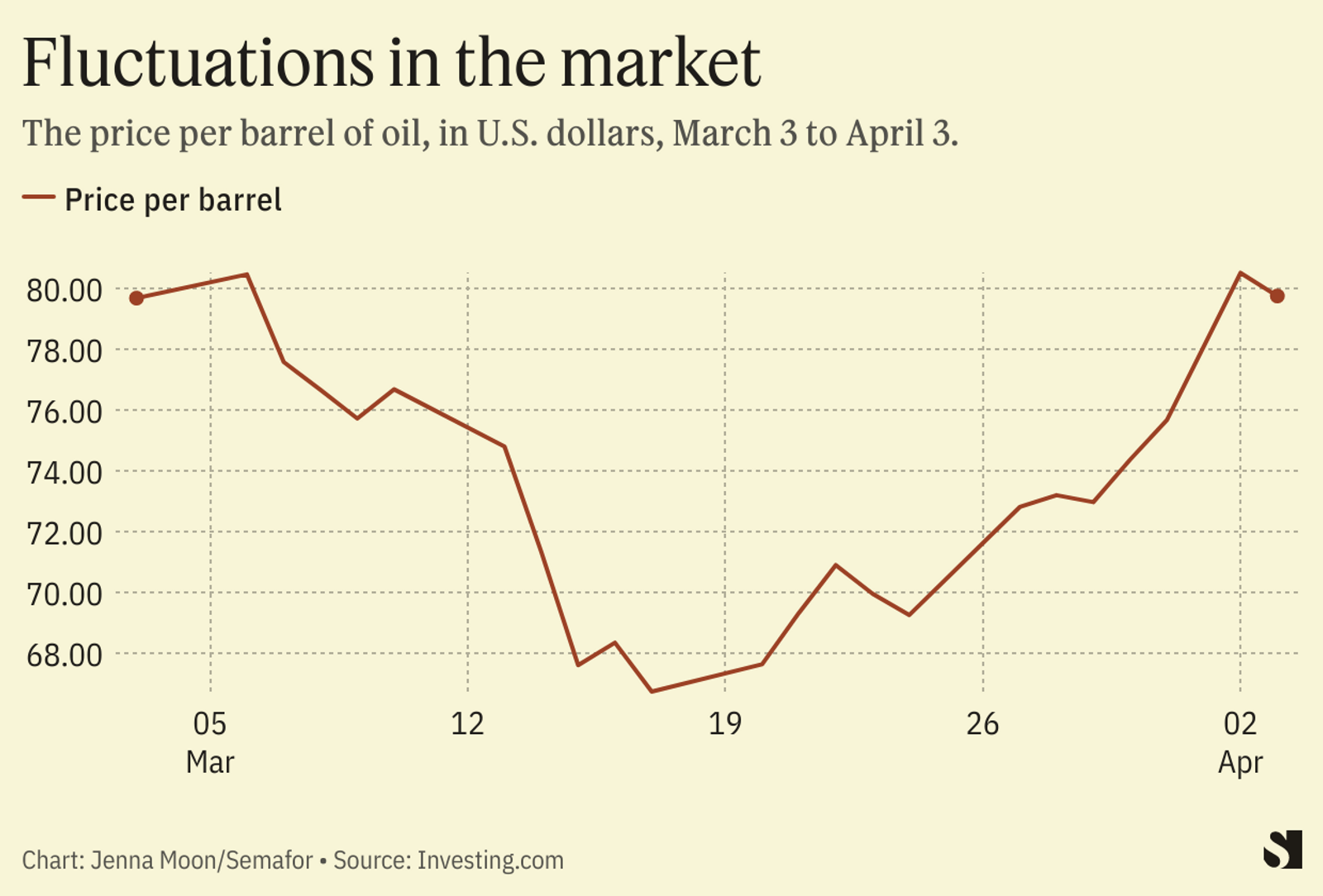 Saudi Arabia led the OPEC+ decision, pledging to cut its own output by 500,000 barrels a day. The above chart shows how the market has fluctuated over the past month.
3.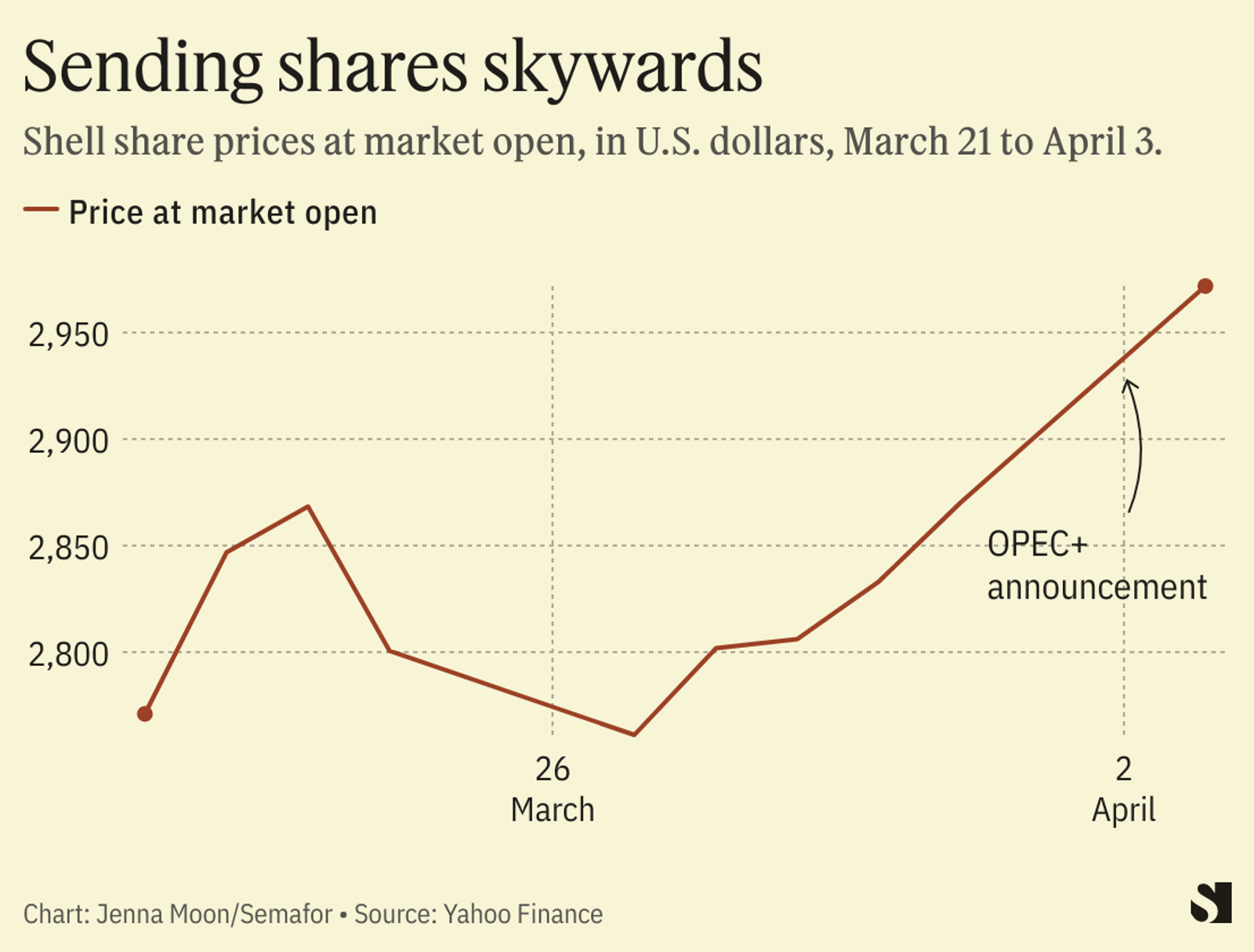 The decision by OPEC+ has boosted the shares of energy companies. Share prices for Shell were already rising in recent days, but surged more than 4% following Sunday's announcement.
Step Back
A global rise in oil prices is a win for Russia, which has been forced to sell crude at a discount following sanctions imposed by the U.S. and its allies.
In a break with other G7 nations, Japan said Sunday it will start purchasing Russian oil above the $60 per barrel guideline imposed by the U.S. and key European countries. According to reporting from The Wall Street Journal, Russia supplies roughly one-tenth of Japan's natural gas, and the country purchased 748,000 barrels of Russian oil in the first months of 2023.
Japan does not produce its own fossil fuels, relying entirely on imports.