The Scene
Tens of thousands of Israelis took to the streets on Sunday after Prime Minister Benjamin Netanyahu fired his defense minister for opposing the government's controversial plans to overhaul the country's judiciary.
Widespread demonstrations against the proposals, which first began in January, carried into Monday as workers went on strike nationwide and all flights were grounded at Israel's main airport.
Netanyahu was expected to freeze the legislation on Monday morning after Israeli President Isaac Herzog called on him to do so "immediately." But the ruling coalition, Israel's most right-wing government ever, is divided on the matter and so far Netanyahu has only taken to Twitter to ask protesters on all sides "to behave responsibly and refrain from violence."
Here's a look at some of the most striking protest photos.
1. A crowd chants in Tel Aviv on Sunday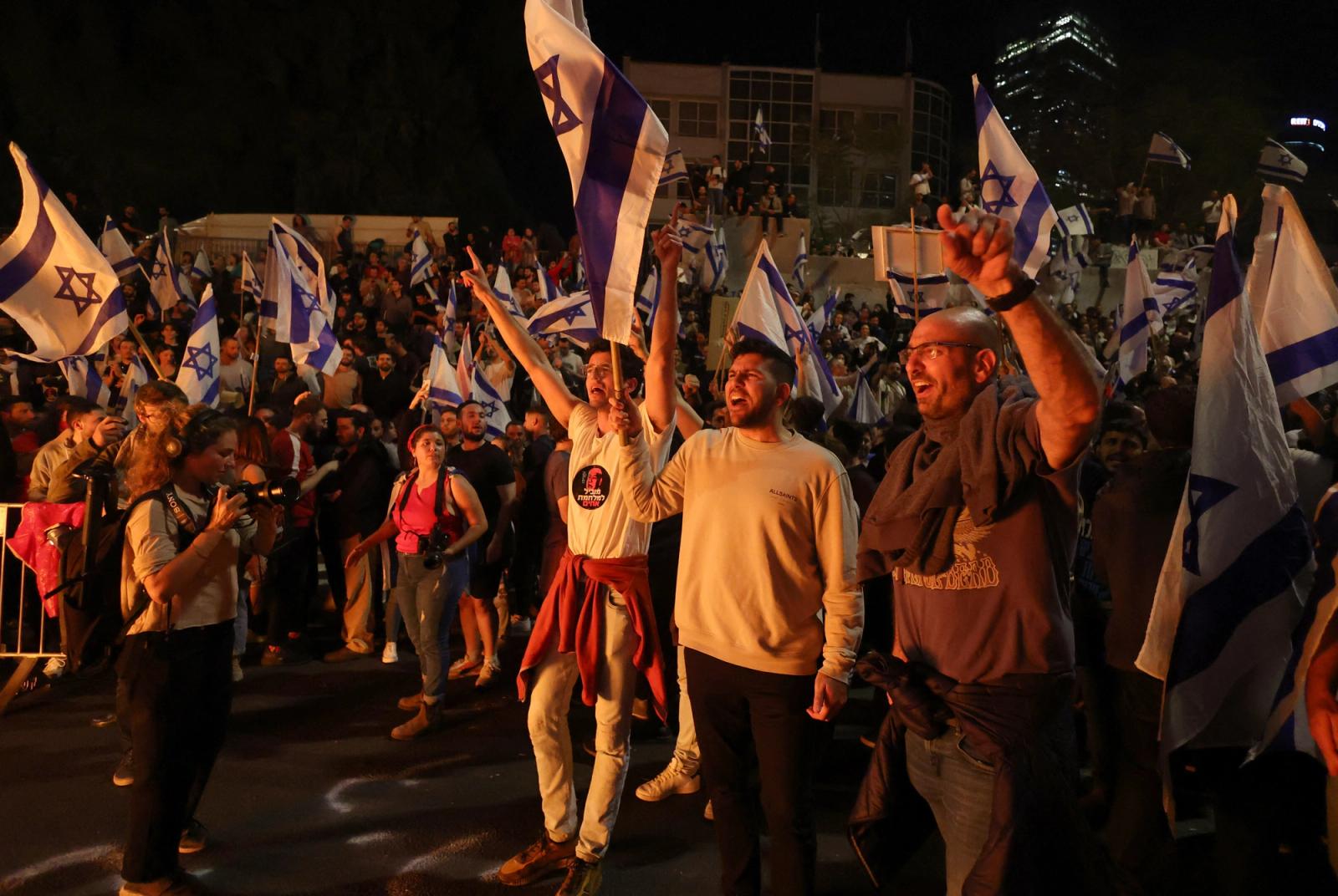 2. Security forces line the streets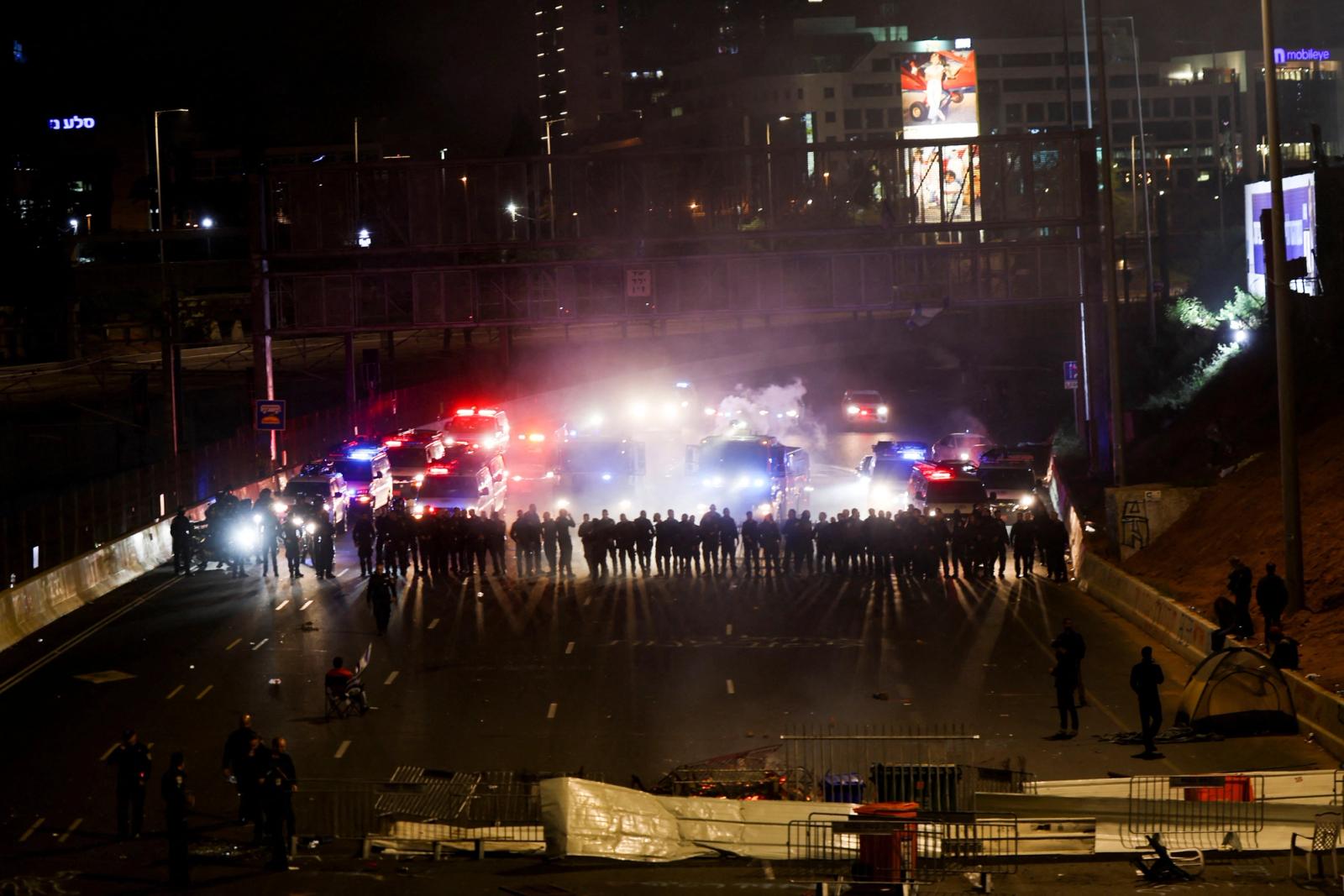 3. People select Israeli flags to bring to a demonstration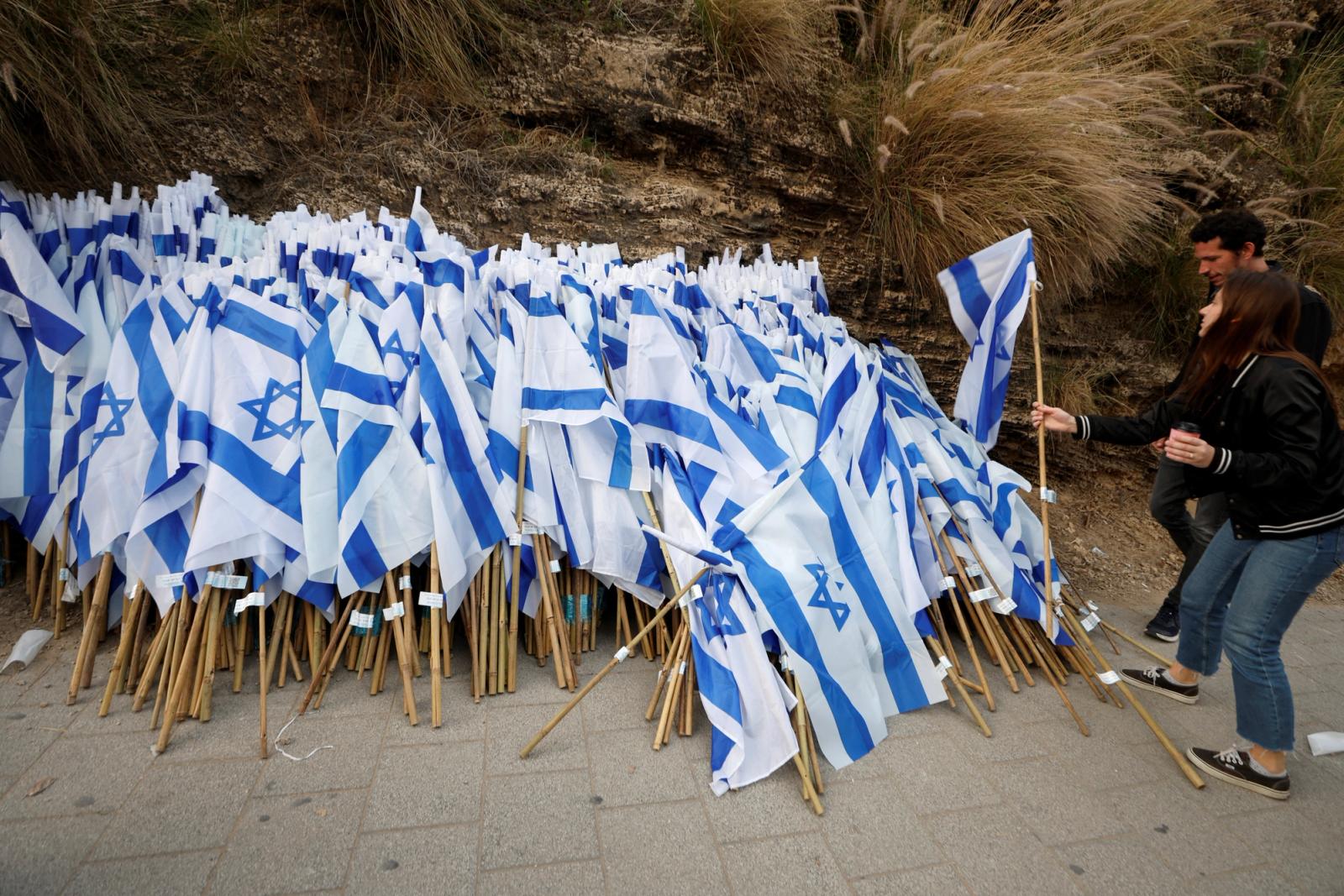 4. A crowd of protesters, moments after they were sprayed with a water cannon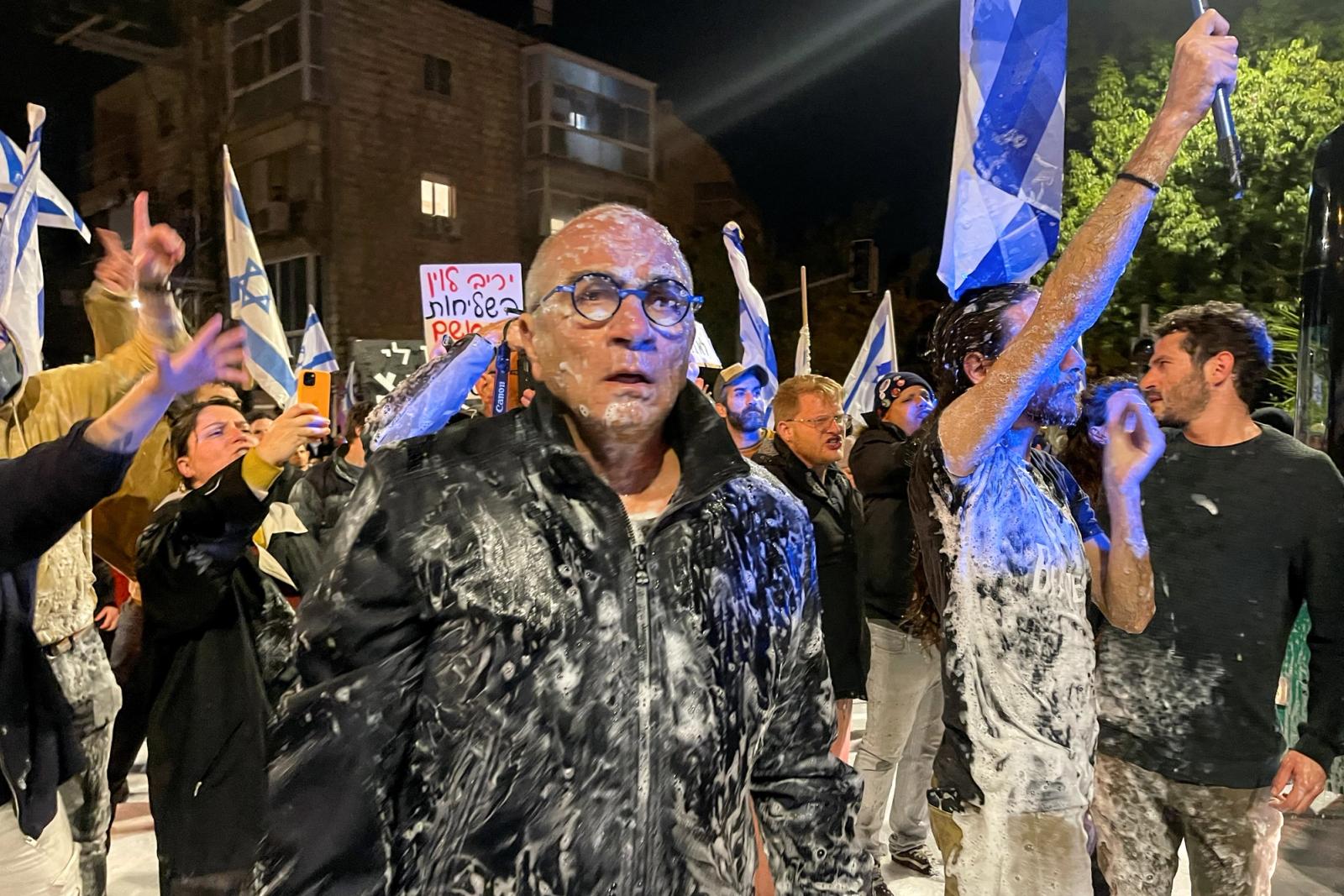 5. Women dressed as 'handmaidens' from 'The Handmaid's Tale' protest in Jerusalem on Monday