The News
Japan beat the U.S. in the World Baseball Classic final in Miami, its first title since 2009 and a victory that players hope will offer Japanese baseball a bigger world stage.
The sport is intensely popular in Japan, with spectators flocking to watch the team's practice events as well as its regular season games. Around the country, viewing parties were set up for fans to watch the national team face off against some of the biggest names in American baseball.
Here's how Japanese media is covering the national team's 3-2 victory.
Know More
The Japan Times
Baseball is massively popular in Japan. In the lead up to the Classic, the Japanese team's practices became highly-attended events, noted sports writer Jason Coskrey. "It is not easy to sum up what the WBC means to Japan. The nation approaches the tournament with a zeal that is almost unmatched around the globe," he wrote.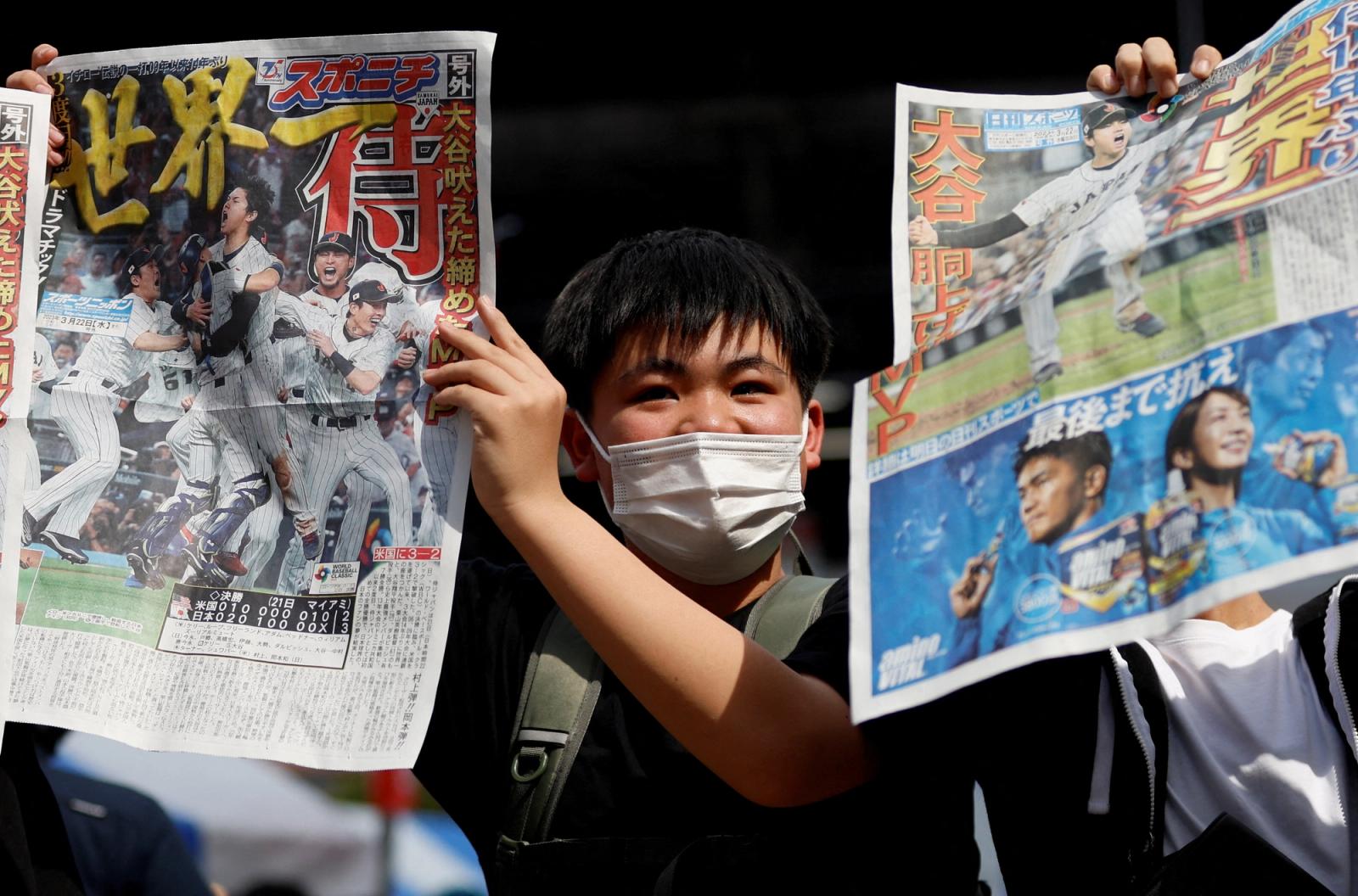 Asahi
The sport's popularity, coupled with its early start time in Japan, meant that some workers took the day off to watch the game, Asahi reported. In Tokyo, 400 people turned out to a public viewing party, and jubilant fans "exploded in joy" as their team clinched a win, the outlet noted. One spectator, Shuji Ihara, told Asahi that "Japan's players became messengers of baseball in the world with their splendid performance."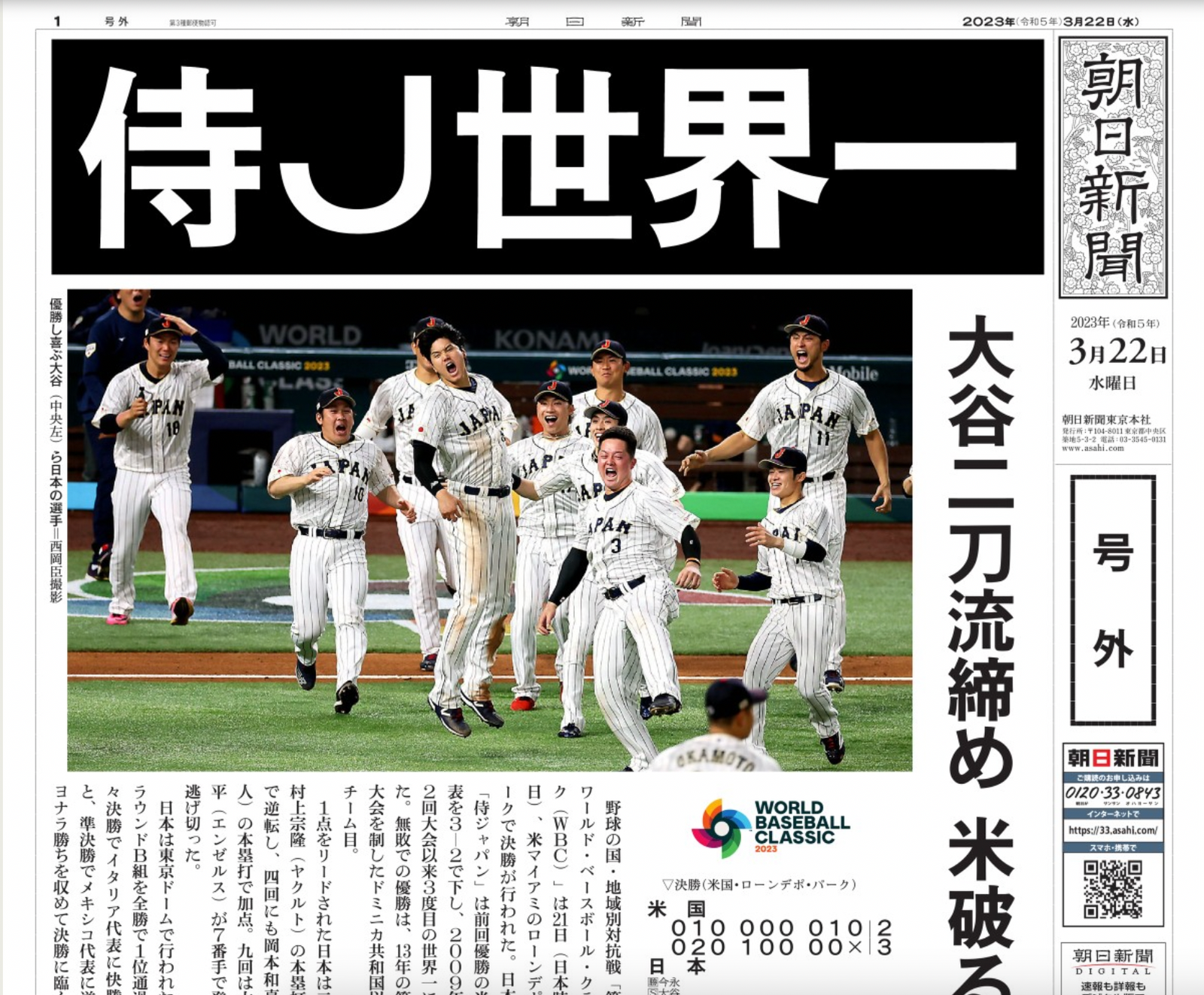 Yomiuri
Japanese-language newspaper Yomiuri published a Q&A with star national team player Shohei Ohtani, who said he was glad to see interest in Japanese baseball growing internationally. Ohtani, who also plays for Los Angeles Angels, said he was hopeful that children watching the game would grow up knowing it's possible to make it in the big leagues. It wasn't just being named his team's most valuable player that made the difference for Ohtani, however: He told the paper that he is "happier that Japanese baseball has become world-class."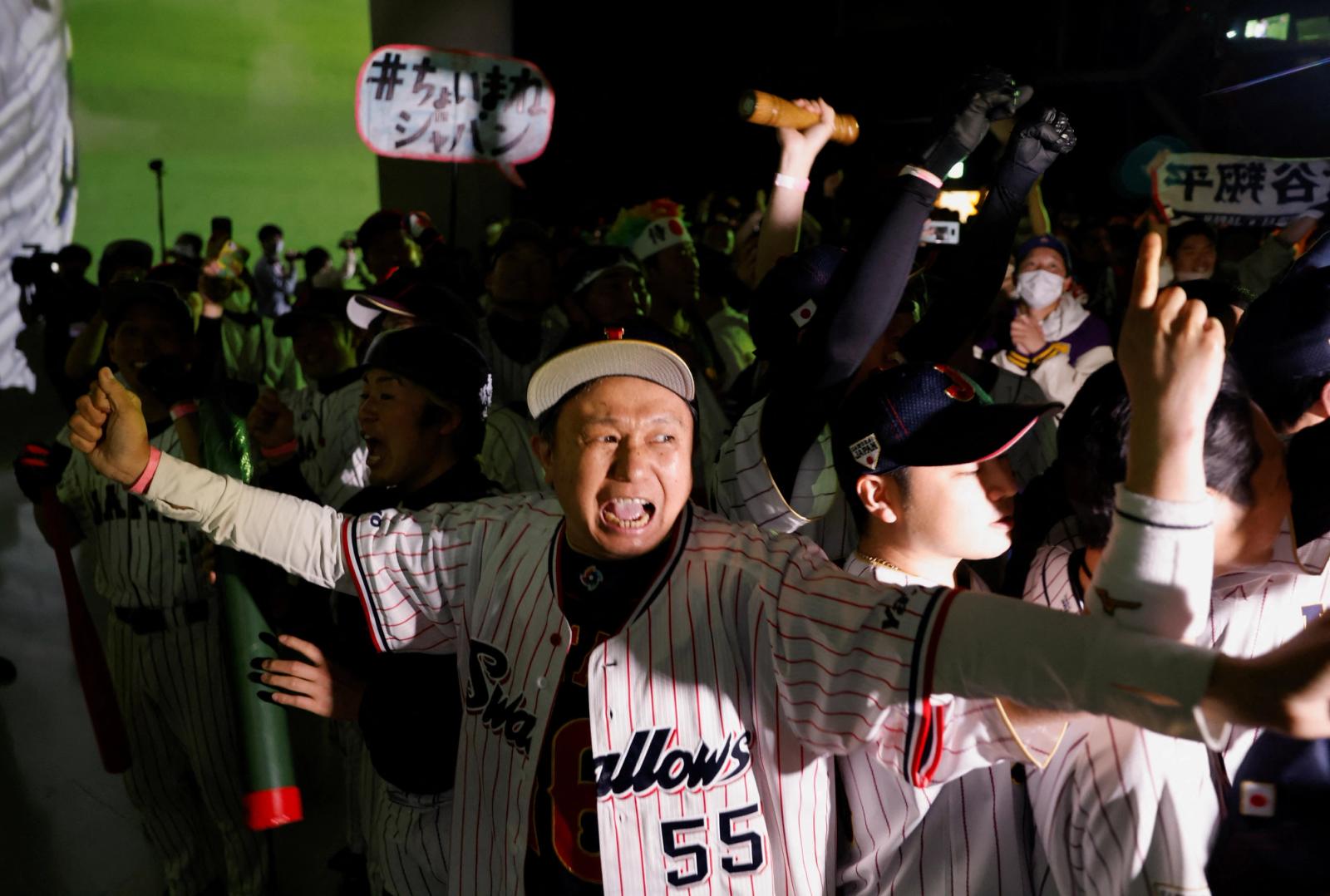 Quoteworthy
Japanese outfielder Lars Nootbaar told The Japan Times that he thinks the Classic "as a whole kind of elevated the game, and I hope the exposure that it got creates baseball fans all over the world."