The Scene
Japan's celebrated cherry blossom trees have started blooming, drawing crowds of spectators to parks for viewing parties.
The season began early this year with the Japan Meteorological Agency declaring the first bloom on March 14. The early onset matched a record last seen in 2020 and 2021, The Japan Times reported.
Japanese meteorologists analyze temperature data each year to predict when the trees might show their white and pink flowers. Some forecasters even employ mathematical models, algorithms, and crowdsourcing techniques to deduce the start of the season, which can begin as late as May in Japan's northernmost regions.
Here's a look at the blooms so far in the capital Tokyo.
#1: Cherry blossoms in Ueno Park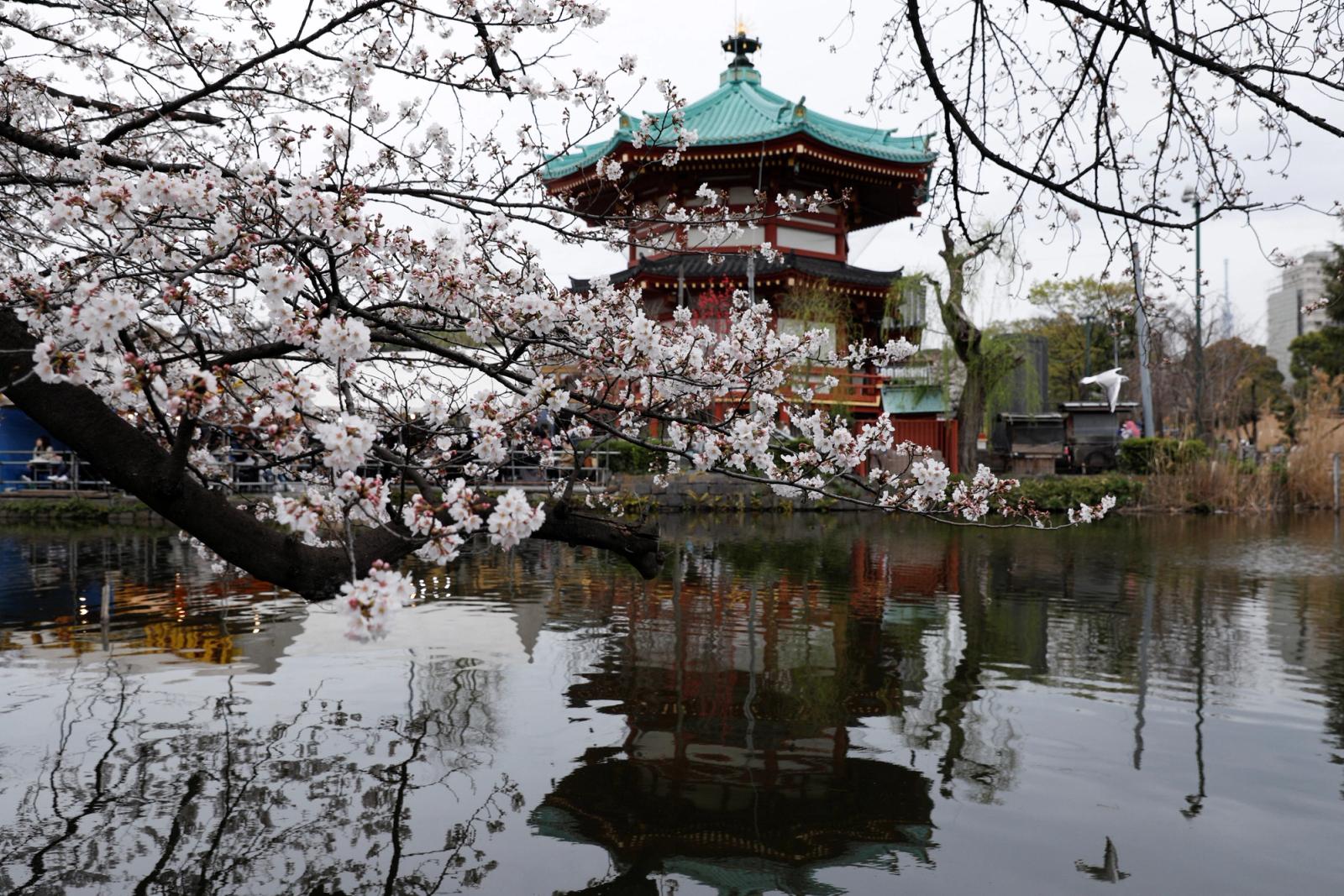 #2: Spectators feed birds and snap photos of the blooms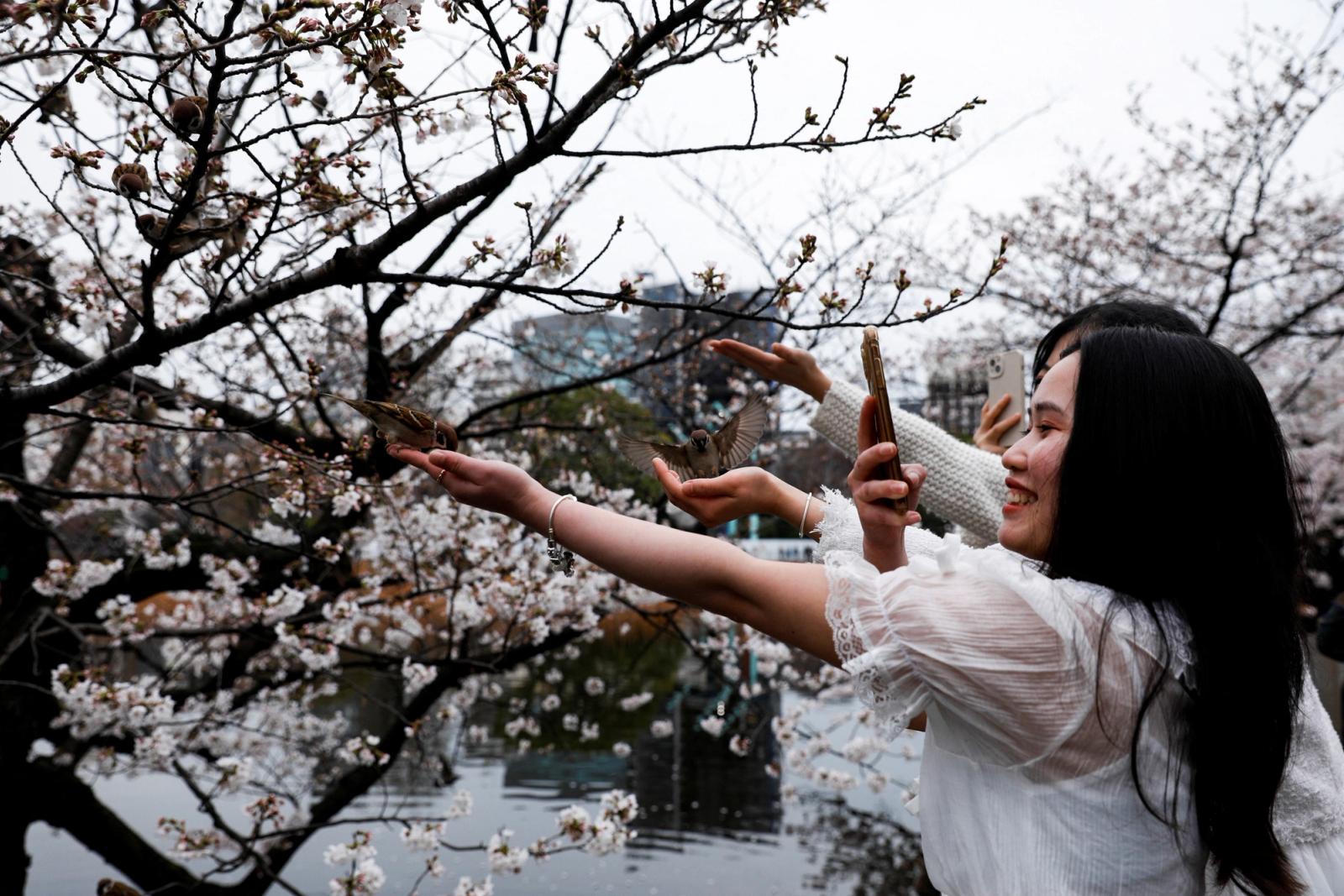 #3: A couple stands beneath cherry tree branches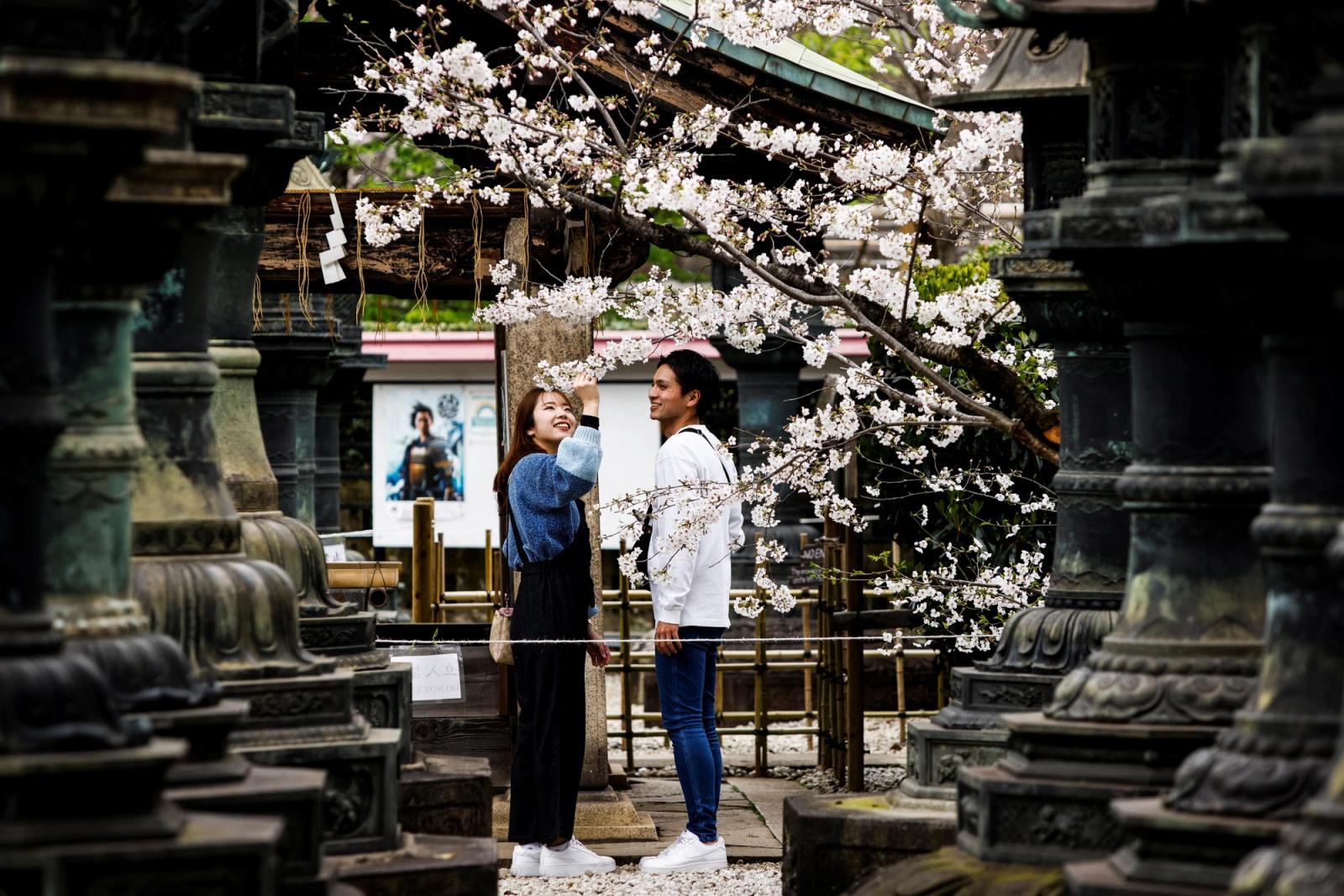 #4: A bird rests in a cherry blossoms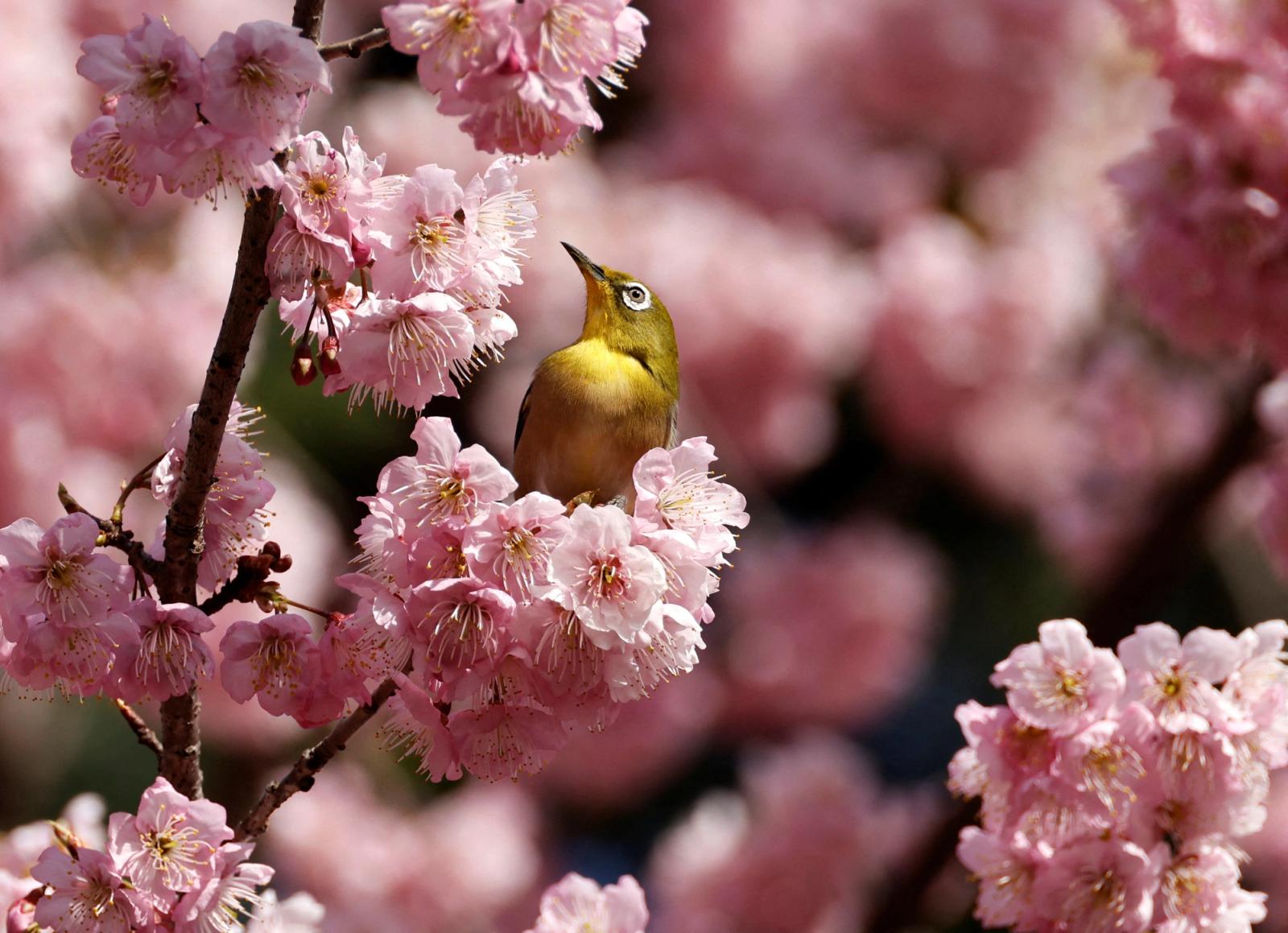 #5: People gather for a blossom viewing party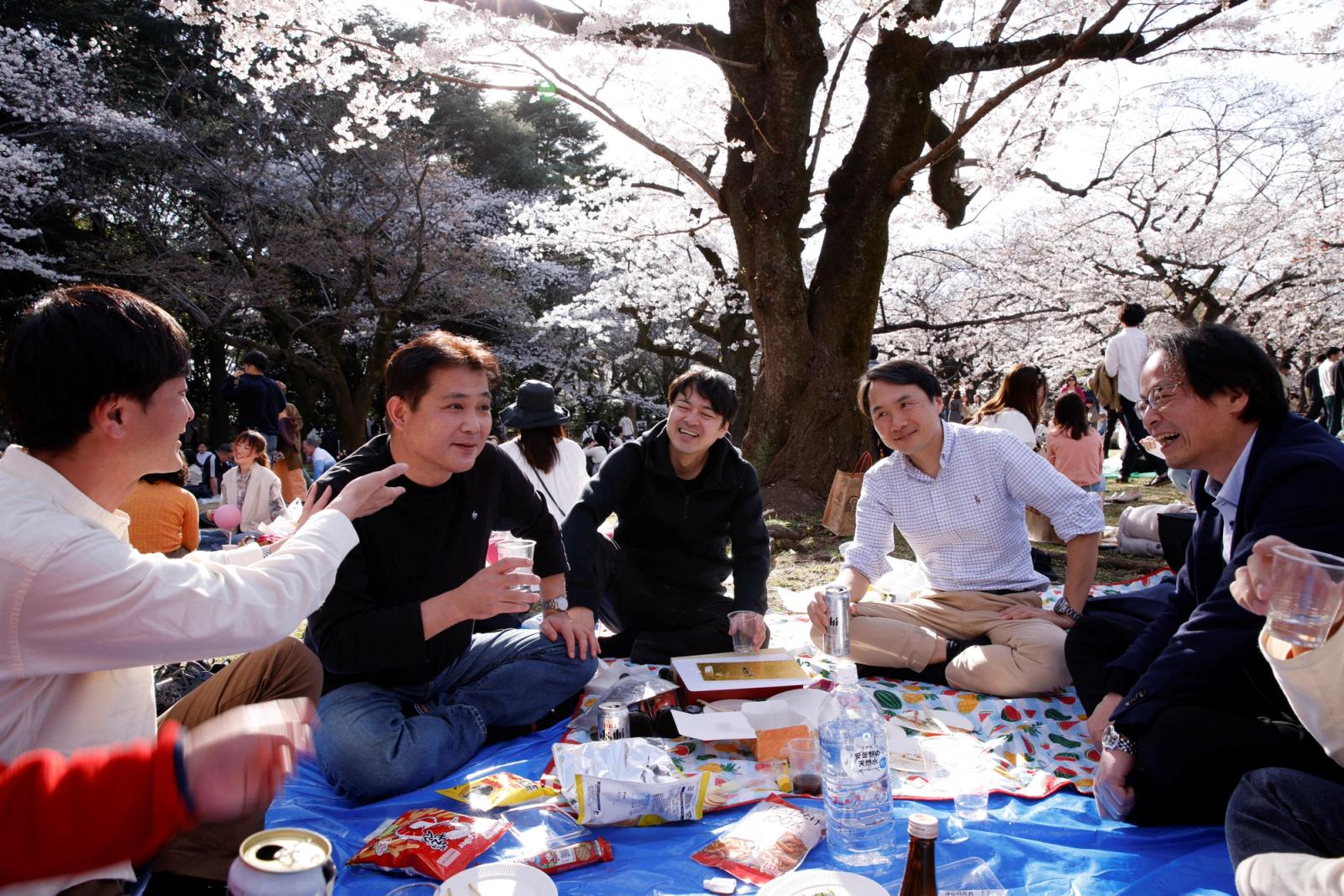 The View From Washington, D.C.
Cherry blossom season is also under way in Washington, D.C., drawing viewers to the blooming trees in the U.S. capital.