The News
Shares in Asian markets broadly fell on Tuesday amid ongoing fears of a financial fallout after Silicon Valley Bank's collapse last week, the largest U.S. bank to fail since the 2008 financial crisis.
Japan's Nikkei index closed with a 2.19% loss, while China's Hang Seng index recorded a 2.27% drop at close of trade. European index STOXX had lost 5.38% when trade ended Monday.
Global financial leaders have called for calm from investors as countries try to avert their own crises since U.S regulators took over SVB on Friday.
Here's a look at where the situation stands now through three charts.
Know More
Asian markets largely fell, with Japan's Nikkei index closing low for a second consecutive day on Tuesday.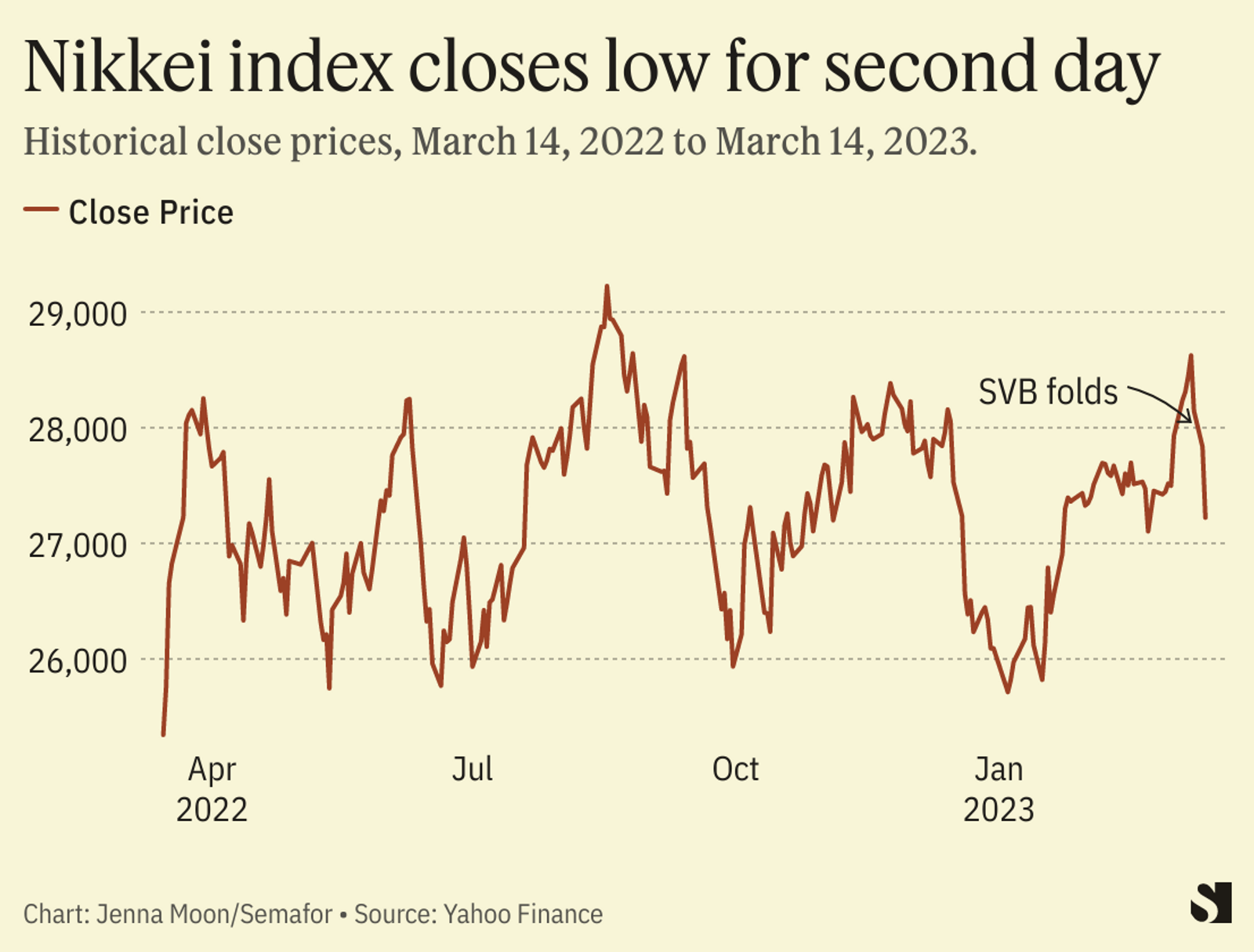 In China, where SVB was a gateway to U.S. dollars for many tech startups, the Financial Times reported the bank's collapse has left some Chinese funds and startups "in the lurch."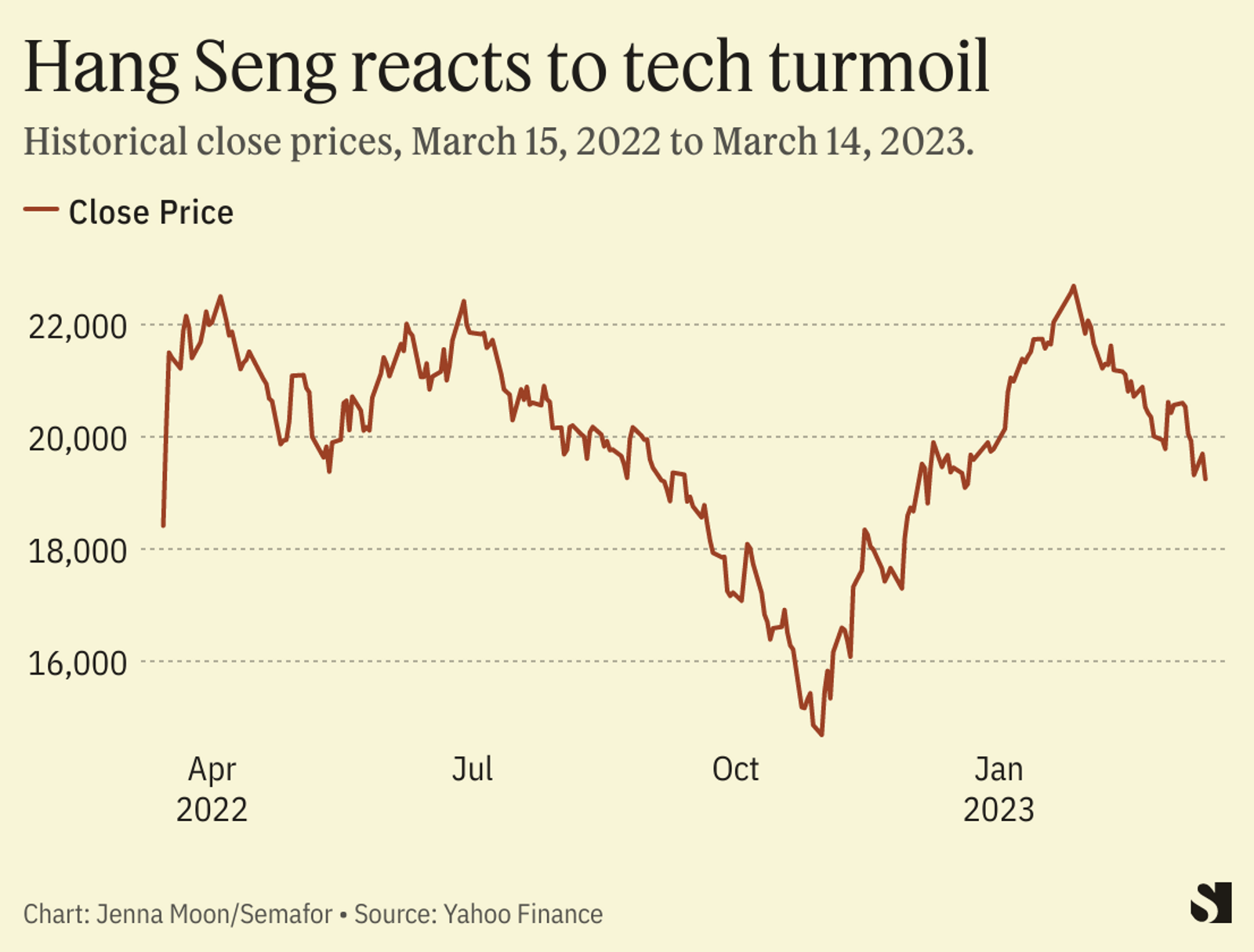 European markets have also taken a hit. Here's a look at the current situation facing the EU's STOXX index: