The News
A surge in flu cases in China has sparked fears that authorities will impose pandemic-style lockdowns and restrictive measures even as COVID-19 numbers begin to drop.
Know More
According to several news reports and social media posts, some residents have struggled to seek medical attention from hospitals as facilities are overwhelmed.
"This hospital is full. The corridors are full of people. There are several children in one bed, it's just so crowded," a resident in the northeastern province of Liaoning told New Tang Dynasty Television.
The cost of getting tested for influenza A, the main virus currently in transmission in China, has also increased, and the supply of medicine is sparse.
Over the weekend, state media reported that the positivity rate for flu increased from 0.7% to 41.6% in the past month — that's 60 times.
On Weibo, the Chinese social media platform compared to Twitter, users have taken matters into their own hands: Some have launched chatrooms where medical experts answer pressing questions about the flu.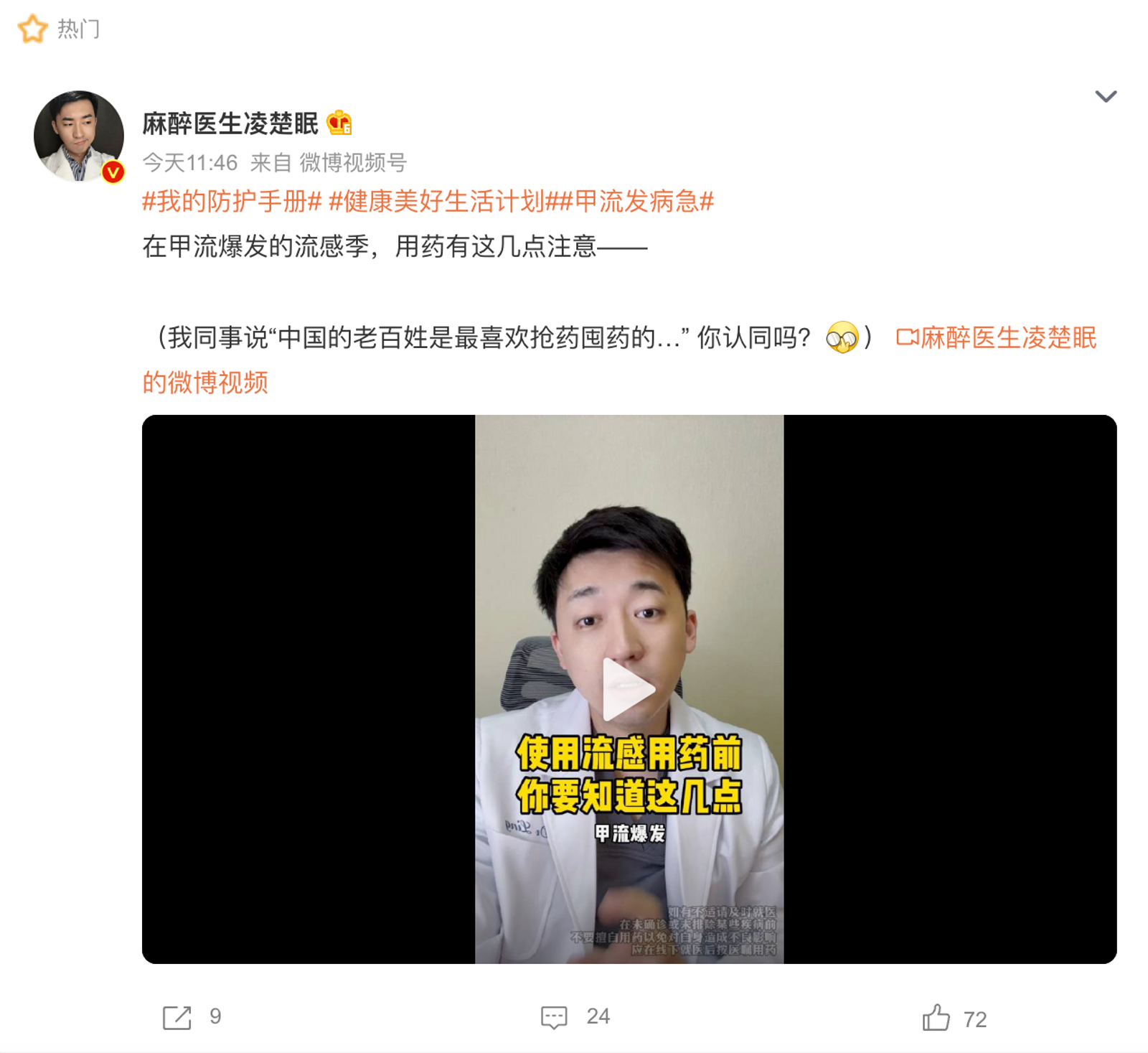 Users have also shared their own advice on how to differentiate between the flu and the most recent strain of COVID-19.
In the city of Xi'an, a proposed lockdown plan to shut schools, businesses, and "other crowded places" in the event of a severe influenza outbreak sparked outrage.
In other parts of the country social media users have voiced concern about other outbreaks such as of norovirus, dengue fever, and bird flu, expressing confusion about how to differentiate and treat different diseases.
Step Back
China has made flu shots free to the public since 2018, but authorities from the national health commission have not encouraged vaccination as a mode of prevention.
In a summary of a recent video conference held by the commission to provide advice on the treatment of the flu and norovirus, experts emphasized the need to educate the public on identifying symptoms, and to "strengthen emergency duty" at hospitals across the country.

Contact
Want to pass along a tip or feedback? Write to Karina at ktsui@semafor.com.