The News
The U.K. economy grew by 0.3% in January, after a sharp drop in December, for reasons including the return of Premier League football after the World Cup.
The data defied predictions by economists that the U.K. was on track for a five-quarter recession beginning in early 2023.
Here's how the country's Office for National Statistics explained the growth.
Know More
1. A love of football
The ONS credited the return of Premier League events for some of the economic rebound: Sports and recreation grew 8.9% after the domestic football league resumed its full schedule following a December pause for the World Cup.
2. Kids are back in class
Schoolchildren returning to classrooms in January was a key factor for the rise in GDP. The education sector was the "largest driver" of the growth in services, the ONS said, growing by 2.5% in January after a 2.6% drop in December due to school absences in an illness-heavy month.
3. The mail is here
Sending post and packages also seems to have pushed some growth in the U.K. Transport and storage services grew 1.6%, ONS noted, with the main contribution coming from a 6.4% growth in post and courier activities. The ONS partly put the rebound down to a lull in the country's postal strikes, which contributed to a 10.5% contraction in the sector in December.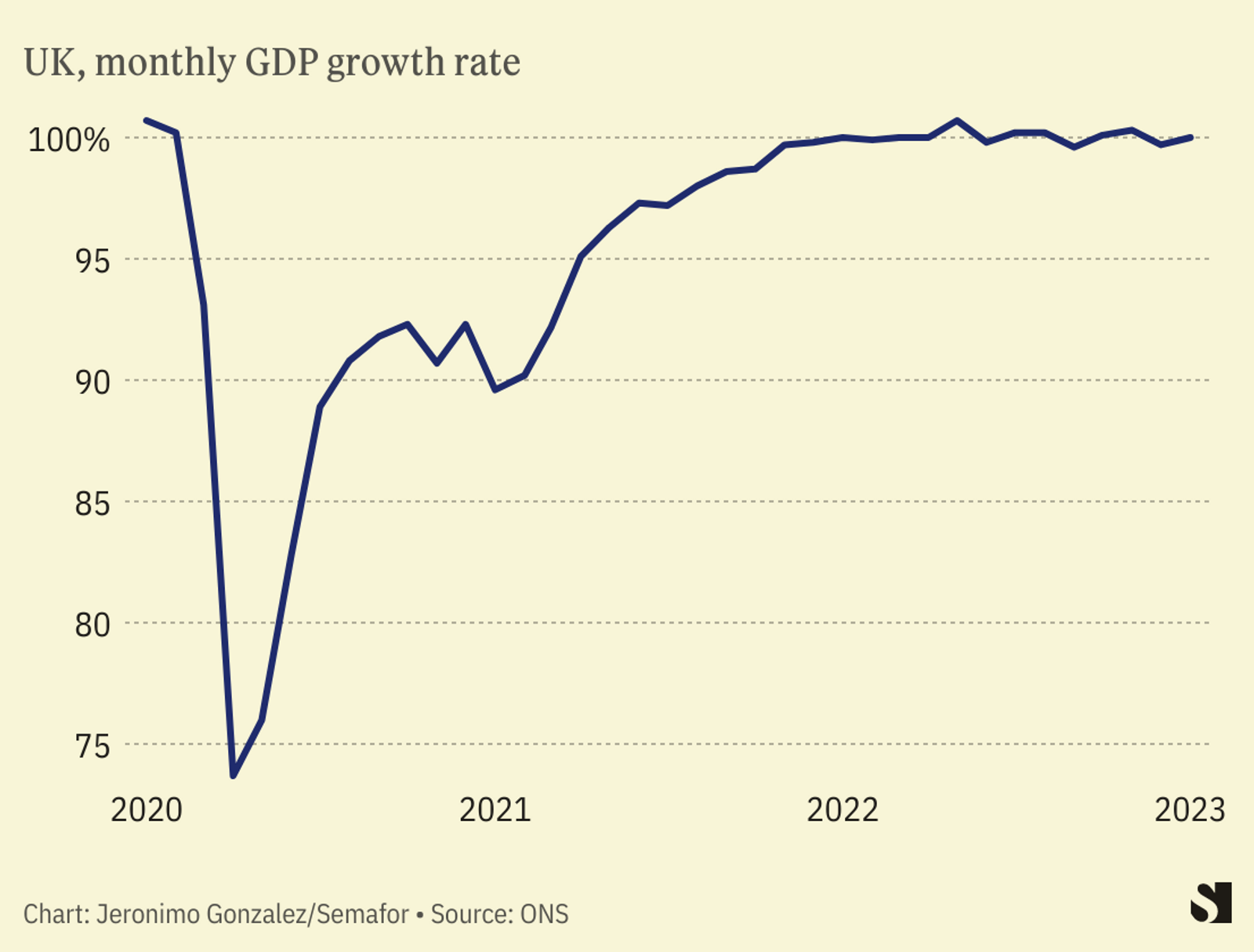 Step Back
Despite the positive economic showing, experts are bearish on future outlooks. Ruth Gregory, an economist at Capital Economics, told the BBC the economy is on shakier footing than January numbers might suggest.
"We doubt January's strength will last and our hunch is that there will still be a recession," Gregory said, pointing to the impact of extensive February strikes, including walkouts by nurses, teachers, and railway operators.
The U.K. remains the only G7 country whose economy has not rebounded to pre-pandemic levels.