The News
Women have historically earned less than their male counterparts for equal work. While that gap has closed somewhat in recent years, women globally earn on average 20 percent less than men.
In the U.S., there has been little change in the gender pay gap over the past 20 years. According to Pew Research Center, the gap is narrowing among younger workers, but women still earn on average 82% of what men earn.
Here's a look at the gender pay gap around the world.

The View From Canada
The pay gap in Canada has plateaued in recent years, according to data collected by Statistics Canada.
On average, women earned 12 cents less per dollar compared to their male counterparts in 2022. The gap closed slightly in 2020 and 2021, but grew slightly again in 2022.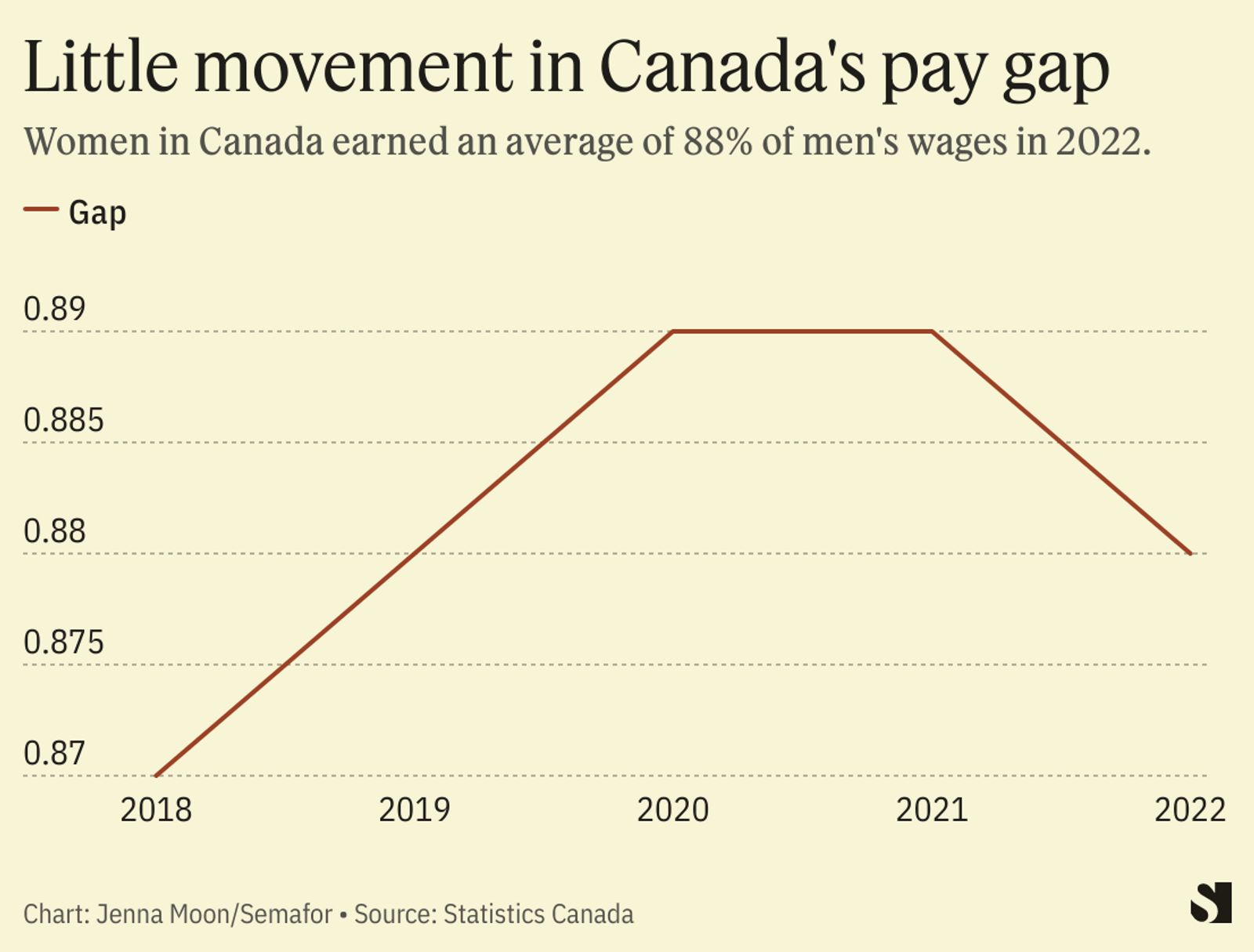 The View From the European Union
The pay gap in the European Union is tightening. Women earned as much as 16.5% less per hour than men in 2012 across the entirety of the EU, but in 2021 that gap fell to about 13%.
Data collected by Eurostat shows that there is a greater discrepancy between individual countries. In Latvia, the pay gap is larger than average, with women earning around 22% less.
In Luxembourg, however, the gap is just 0.7%.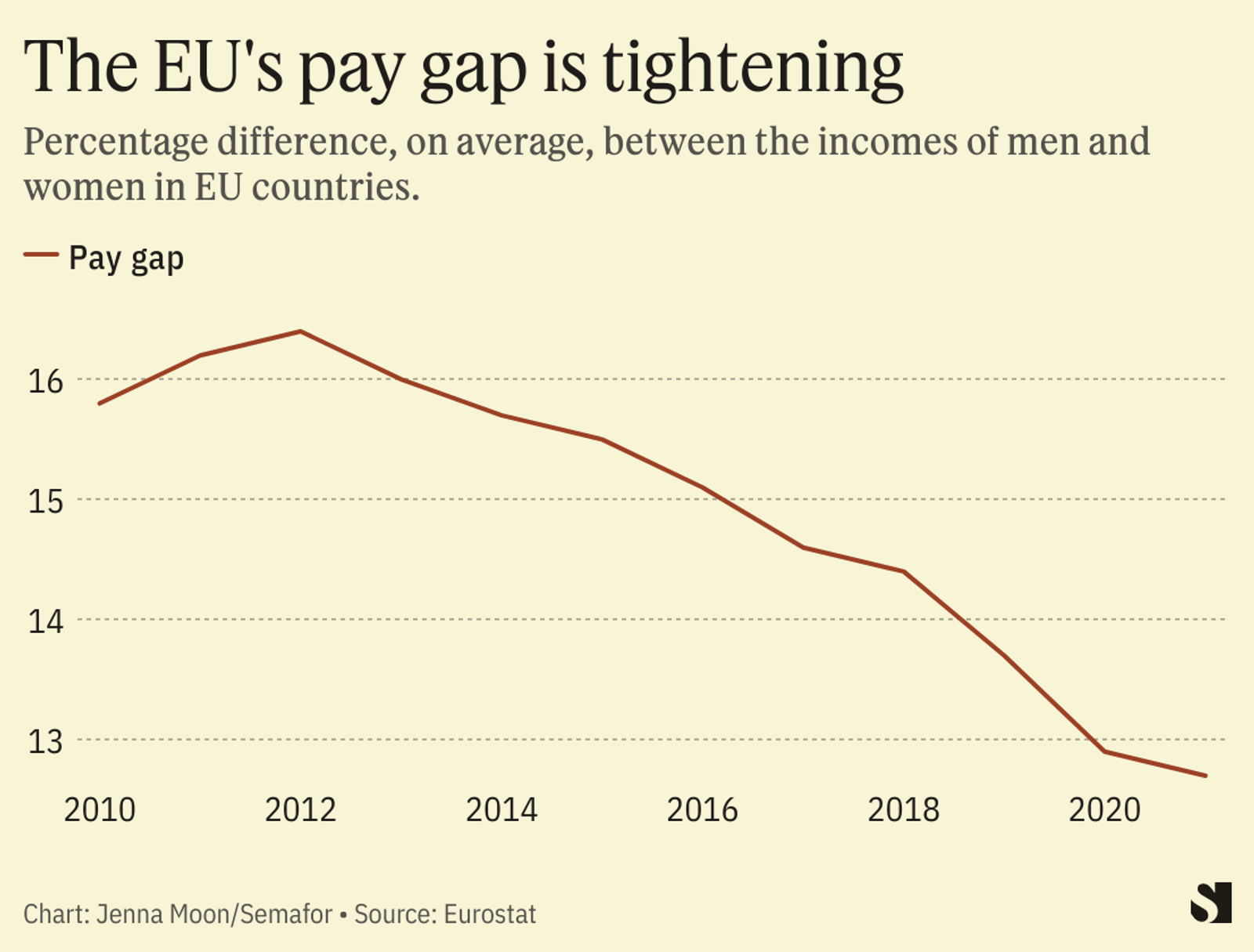 The View From Kenya
In Kenya, women earn 27% less than men. The country is seeing its smallest pay gap in five years, with women earning 73% of what men earned in 2022.
In 2020, the pay gap dropped to its lowest point, with women earning two-thirds the amount of their male counterparts.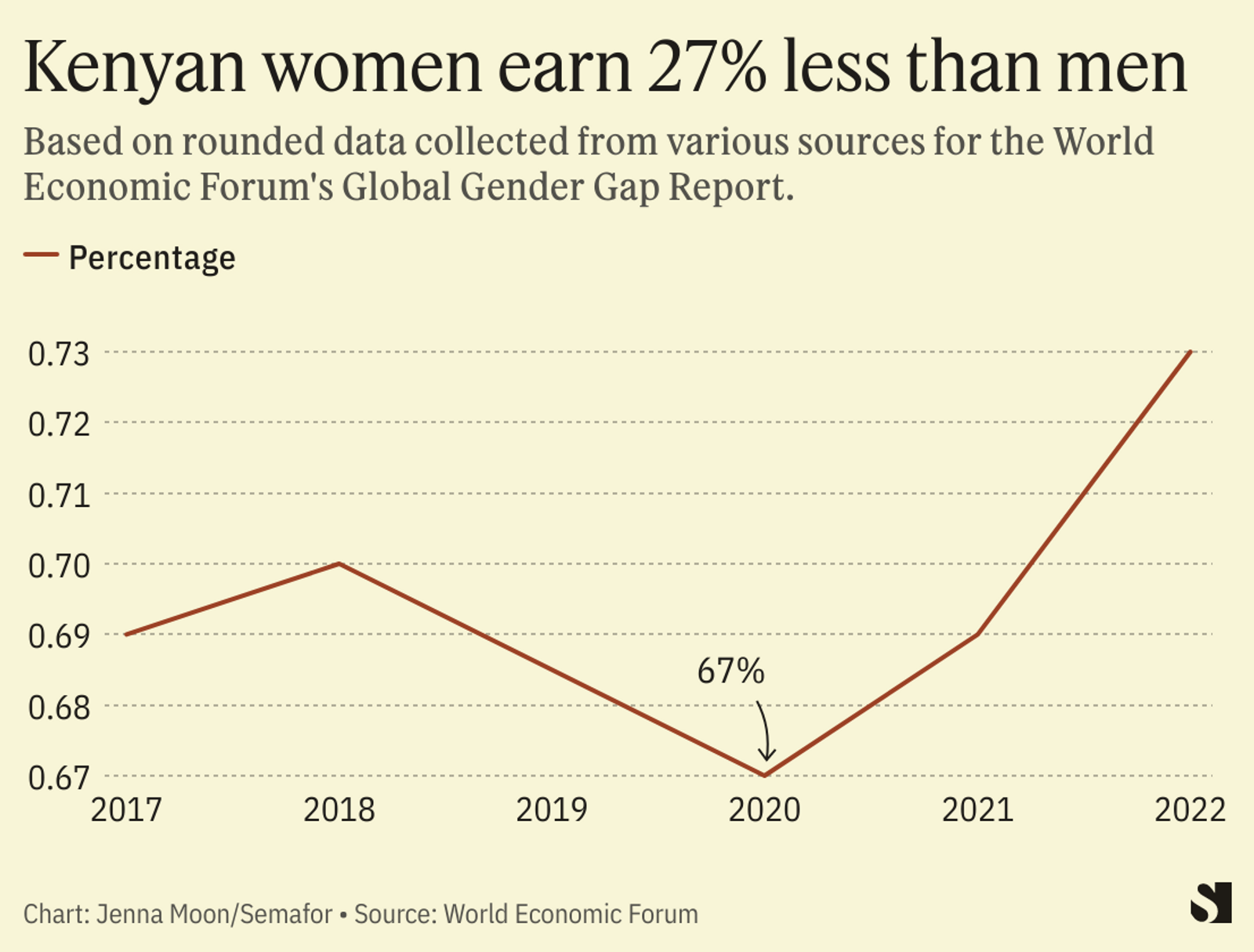 The View From Japan
Japan has the widest pay gap among G7 countries.
Prime Minister Fumio Kishida said Wednesday that it is "imperative" his country close the gap, pledging to ensure women fill more executive roles in the country and reverse an ongoing trend where women take lower-paying jobs after returning to the workforce following childbirth.
According to data from the World Economic Forum, women in Japan earned just 65% of what men earned in 2022.