The Scoop
Hundreds, if not thousands, of U.S.-trained Afghan fighters are seeking to join Ukraine's foreign legion, according to a key Ukrainian recruiter, applications submitted by Afghans, and an interview with two of those fighters.
But for reasons that cast a light both on Ukraine's military strategy and its global relationships, the fighters have so far been turned away even as Russia increasingly relies on irregular forces such as foreign soldiers, including ones from Afghanistan.
Casualties are also mounting as both sides prepare spring offensives. Amid intense battles in the eastern part of Ukraine in Bakhmut, the founder of the Russian paramilitary organization, the Wagner Group, claimed on Wednesday to have seized part of the city.
One former elite Afghan reconnaissance unit member, Sgt. Maj. Kadim,told Semafor through an interpreter that there are at least hundreds of Afghans like him who want to fight in Ukraine and called Russia's invasion a "war against democracy and humanity and a full-scale genocide." (He asked to use a pseudonym for safety, but Semafor has reviewed his military records and confirmed his identity with the U.S. Defense Department).
"Most of the Ukrainian authorities do not want these soldiers," said Ryan Routh, head of the International Volunteer Center in Ukraine, a private organization which helps foreigners seeking to assist the war effort connect with military units and aid groups. "I have had partners meeting with [Ukraine's Ministry of Defense] every week and still have not been able to get them to agree to issue one single visa."
Step Back
President Volodymyr Zelenskyy announced the creation of Ukraine's International Legion just three days after Russia launched its full-scale invasion. Within the first month, 20,000 people from over 50 countries volunteered to fight in Ukraine, according to the country's Foreign Ministry.
Since then, interest appears to have dampened abroad.
So far, 300 Afghan nationals have submitted applications to United Legion, a privately run website that works on behalf of Ukraine's government to vet foreigners who want to enlist. Of those, it has verified that 150 were members of the Ktah Khas, Afghanistan's U.S.-trained national counter-terrorism unit.
The site's founder, who goes by Zulia, estimates there may be "thousands" of eager Afghan veterans waiting in the wings; many applicants mention that they have hundreds of fighters ready to join behind them, according to intake forms reviewed by Semafor.
Ukraine's Ministry of Defense didn't respond to Semafor's questions about why these foreign volunteers aren't being allowed to join the legion. But a source close to the government told Semafor that its top concern is being infiltrated by spies, given Russia's presence in Afghanistan and the mercenary Wagner Group's ongoing recruitment efforts there.

Tanya's view
There are other practical difficulties and strategic downsides to relying on foreign soldiers, even if they are highly-experienced and trained on the U.S. weapons that are now being sent to Ukraine.
For starters: Getting Afghan soldiers to the front lines poses a logistical challenge. Since the Taliban took over the country, leaving has become much harder for those who worked with the United States. Even for fighters now residing in Pakistan, travel is still difficult and expensive.
Things like language barriers, the different style of warfare Afghans are used to, and concerns about the public image of the army might also play a role in Ukraine's decision, Elizabeth Grasmeder, Research Fellow at West Point's Modern War Institute, told Semafor.
According to Zulia, another problem may be that a handful of Afghans did make it into the International Legion over the past year. She said the Office of the President told her their performance was mixed. Some allegedly treated Ukraine as a stopping point on the way to Europe, spoke poor English, or didn't follow orders from commanders.

The View From Kadim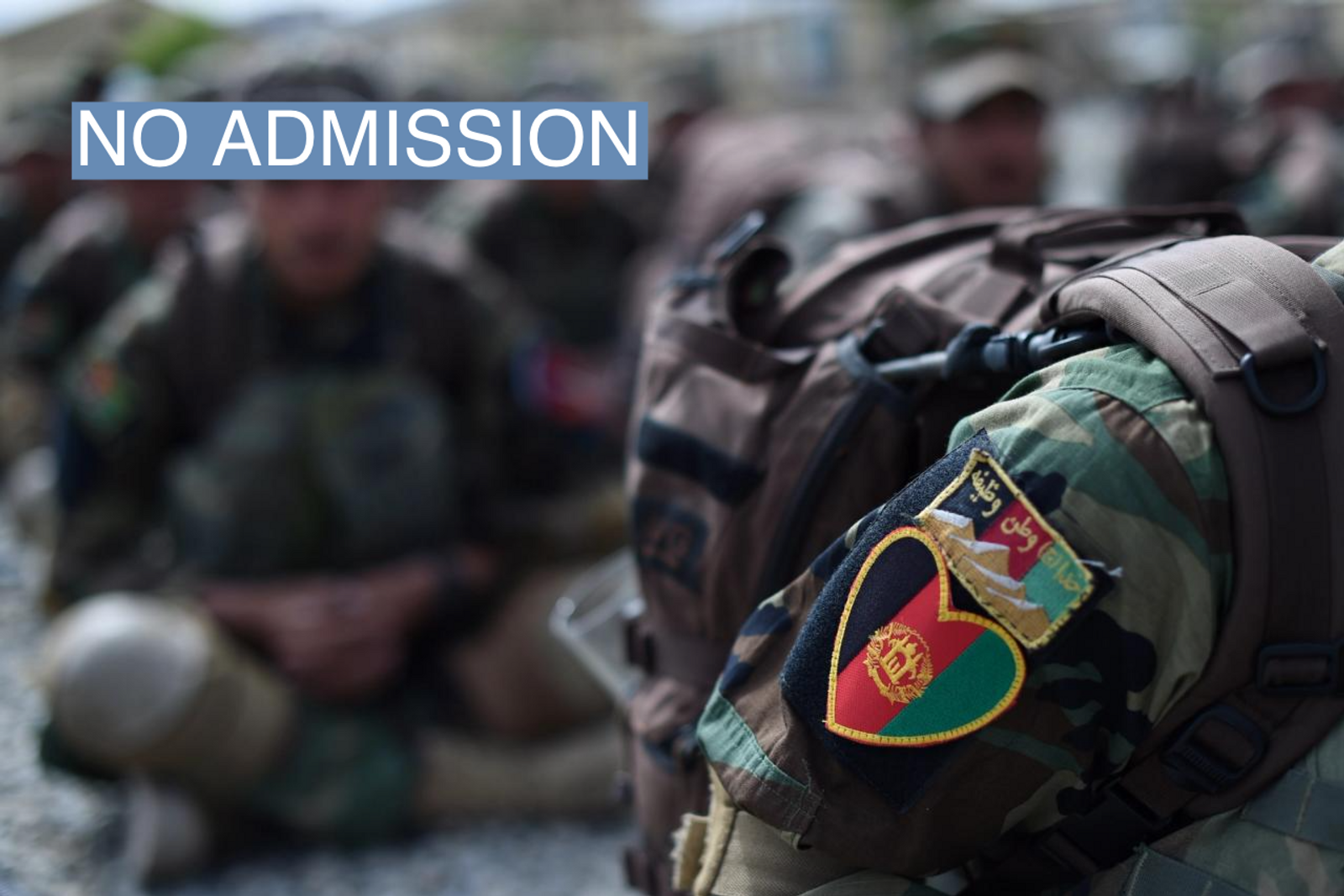 Kadim said he took part in hundreds of nighttime special combat missions as well as the 2009 U.S. Marines-led offensive in Helmand province — one of the Taliban's strongholds.
He said he went into hiding after America's chaotic 2021 withdrawal from Kabul. But with the help of international organizations, he has been trying to sign up for his new cause of fighting for Ukraine.
He told Semafor he's been assembling passports and other documents for some 250 men who've so far expressed interest in joining him in Ukraine — if he's ever allowed in. He said he has compiled a much larger contact list of 6,000 U.S.-trained Afghan soldiers, many of whom he believes would be eager to fight. Semafor couldn't independently verify those figures and their identities.
"If I get out of Afghanistan, I can easily get two, maybe three thousand commandos for Ukraine," he told Semafor.
But even the prospect of recruiting top soldiers with Americans ready to vouch for them hasn't been enough to interest Ukrainian authorities, according to Mike Edwards, founder of Project Exodus Relief, a group which aids Afghans who worked with the U.S. military.
"We actually had people talking to the government of Ukraine saying, 'Hey, we've got these elite trained guys who want to be on the side of good'," he said. "And nobody would tolerate it."

Room for Disagreement

Notable
The Kyiv Independent published a deep dive investigation into the alleged misconduct of the leadership of the International Legion, including abuse, theft, and sending soldiers unprepared on reckless missions.
There's an open question about foreign fighters' legal status if they are captured: they might not enjoy the same protections as the nationals of the warring countries, "including the rights afforded to the prisoners of war, and the governments are free to treat them as they see fit."