The News
Half of the world will be obese or overweight by 2035, according to a new report from the World Obesity Federation.
It projects that around four billion people will be affected with the greatest growth in low or middle-income countries in Africa and Asia. The UK-based nonprofit also expects childhood obesity rates to nearly double.
Know More
Here are three maps that outline global obesity statistics, and the World Obesity Federation's projections for what's to come.
According to the group, some countries could see more than 55% of their adult population experiencing obesity.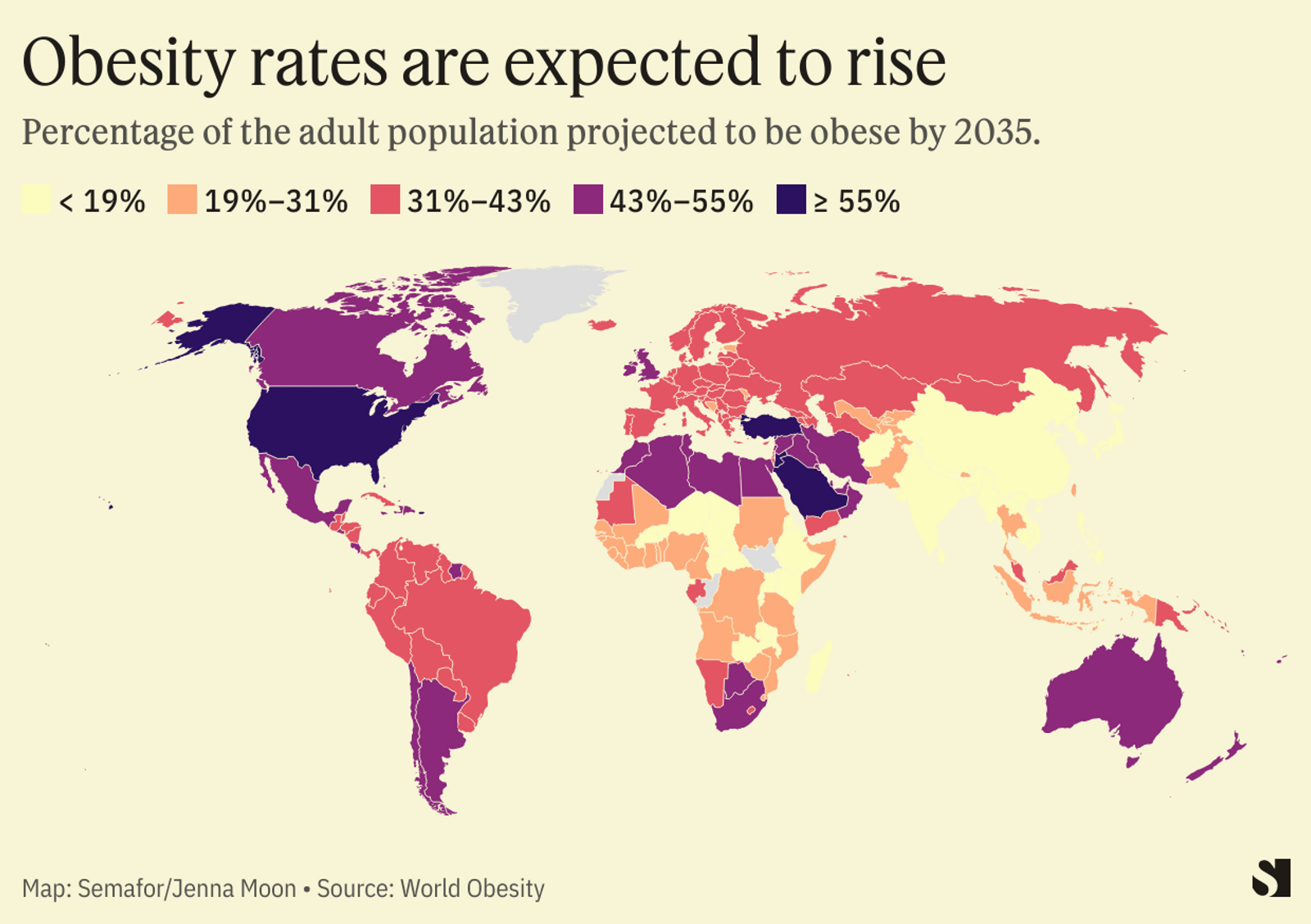 Data released by Our World in Data in 2019 shows that the percentage of adults with obesity was significantly lower seven years ago, with no country recording a majority of adults with obesity.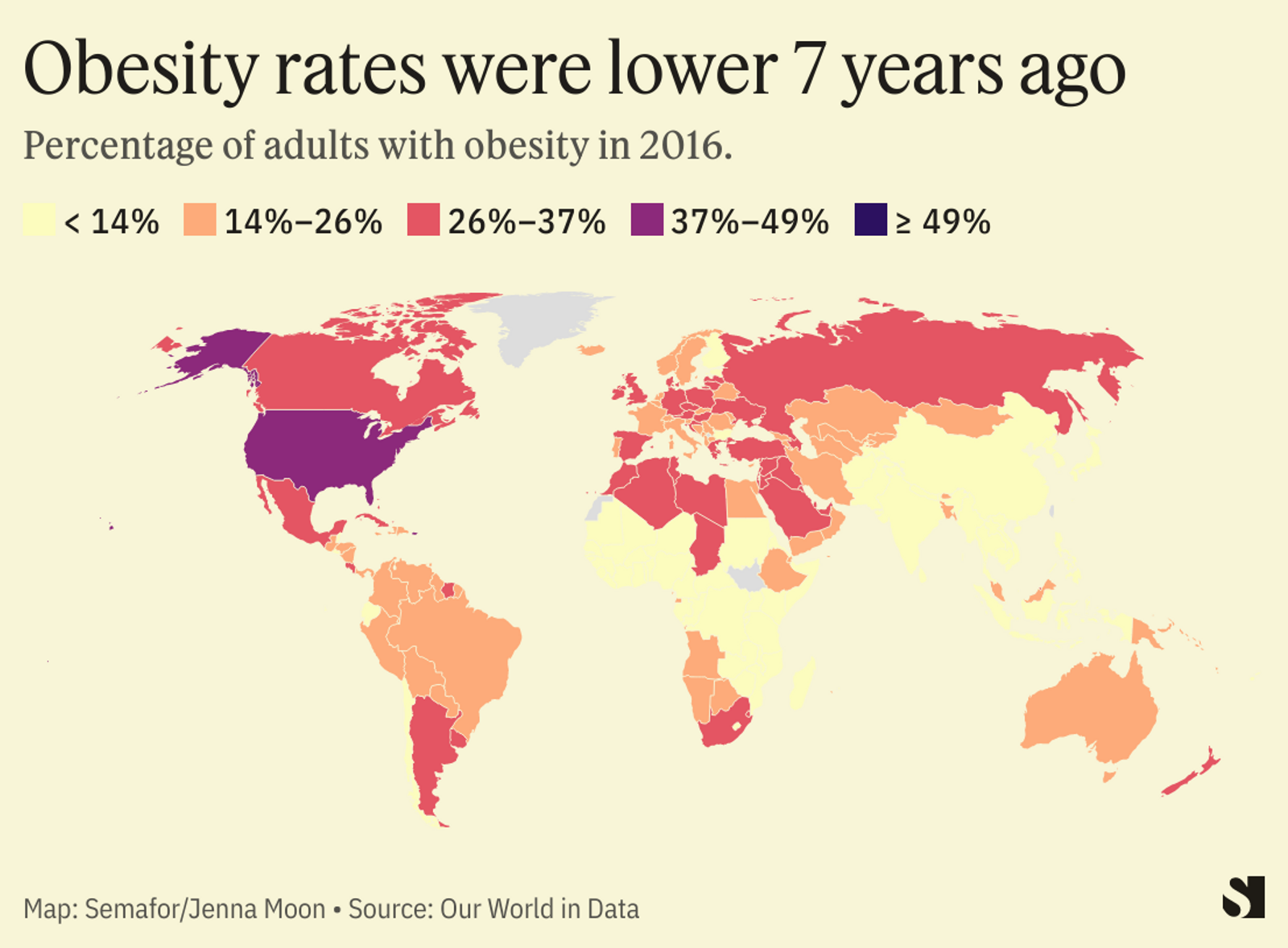 Globally, obesity has emerged as a leading cause of death. In data from 2019, obesity was attributed as a cause for as many as 22% of deaths in some countries.

Quoteworthy
"The greatest increases will be seen in low and lower-middle income countries," said Rachel Jackson-Leach, Director of Science at World Obesity Federation, of the projected obesity rise, "where scarce resources and lack of preparedness will create a perfect storm that will negatively impact people living with obesity the most."