The News
Fewer Americans think world leaders respect President Joe Biden, a new Gallup poll suggests.
Just 37% of respondents think world leaders have some respect for Biden; down from 58% in February 2021.
Biden's performance is still equal to or better than how Americans perceived former President Donald Trump's standing with world leaders during his four years in office. In 2017 and 2018, just 29% of respondents thought world leaders had respect for Trump.
Only George W. Bush, during his final years in office, fared worse than Trump on the poll.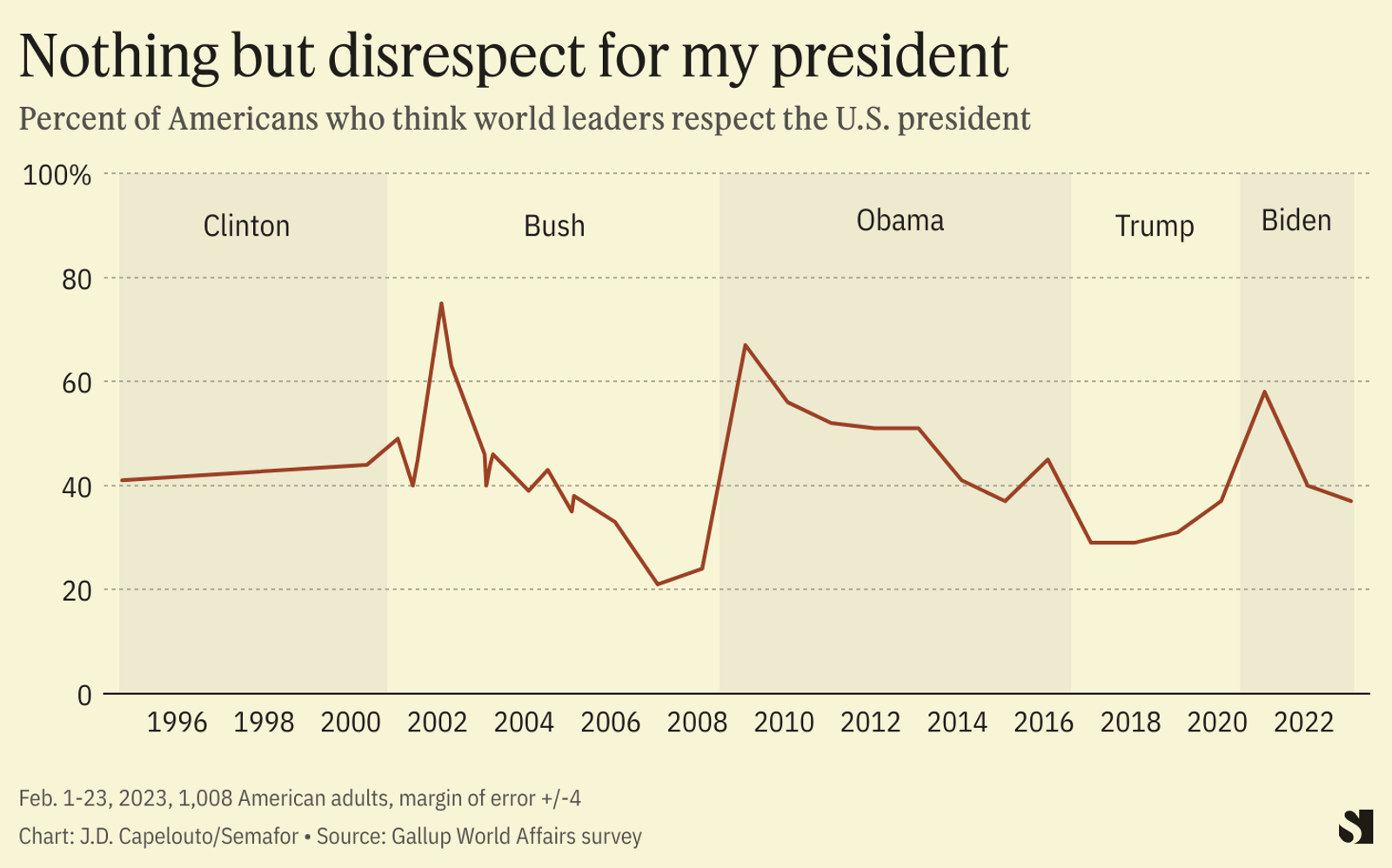 Know More
Most Americans don't seem too gung-ho about the country's reputation in the world, according to the Gallup World Affairs poll.
Only 37% of respondents said they are satisfied with the U.S.'s global position — a figure that has stayed stable since Biden took office. Historically, it's rarely inched above 50%.
Fewer Americans want the U.S. to be involved in solving international problems, the poll found. About 65% of respondents said the U.S. should play a "leading" or "major" role in world affairs, down from 69% in 2019.
That shift was primarily driven by Republicans who have increasingly wanted the U.S. to minimize its role in world affairs.
"This new Republican low is likely influenced by their disagreements with President Joe Biden's foreign policy but also differences in foreign policy between the last two Republican presidents," Gallup said.