The News
The U.S. is planning to expand its military presence in Taiwan to counter the rising threat from China, according to a news report Thursday, days after meetings between senior Taiwanese leaders and American officials in both Washington and Taipei.
Experts have responded to the signs of a growing U.S.-Taiwan alliance. Here's what they said: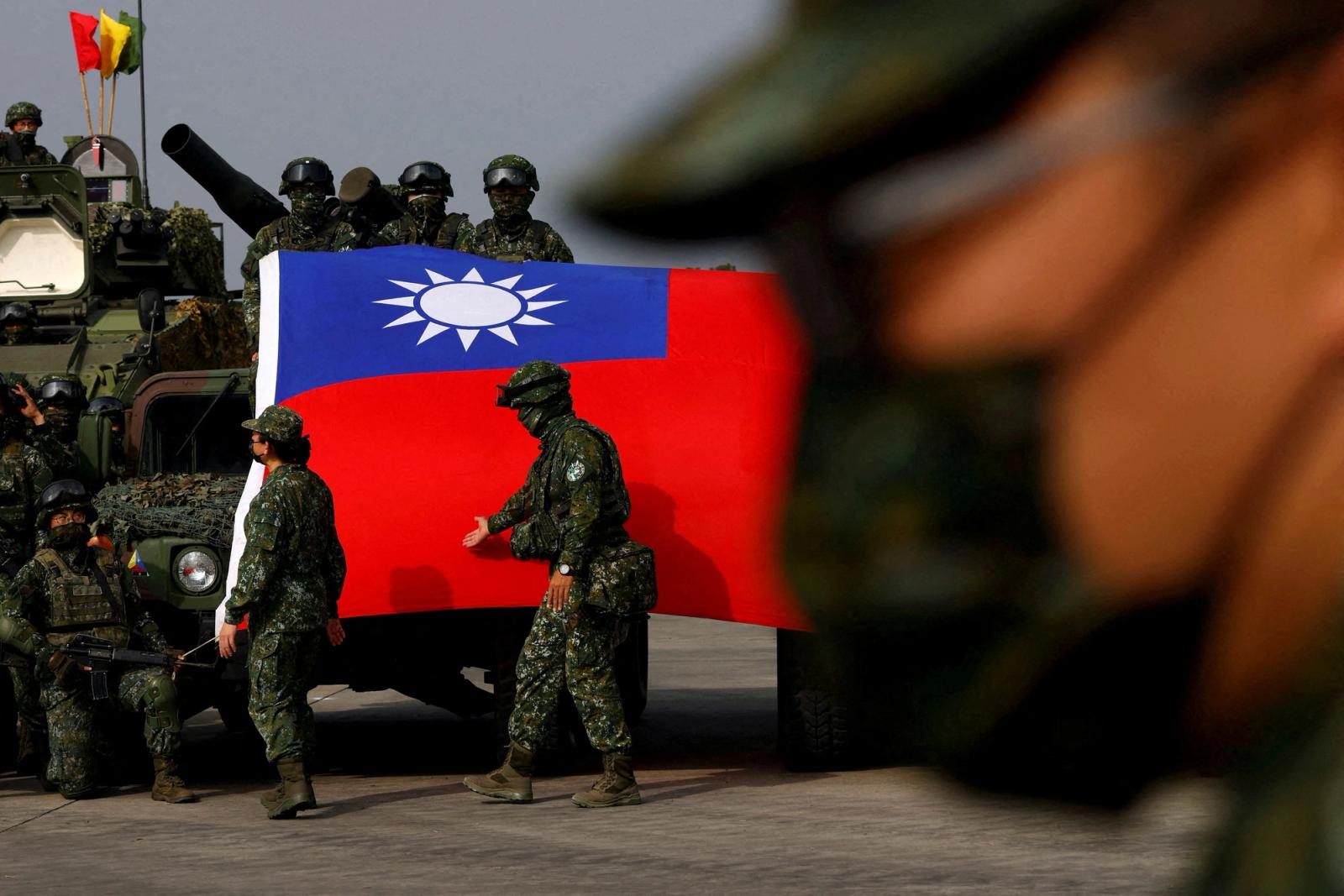 The View From Russell Hsiao
Russell Hsiao, executive director of the think tank Global Taiwan Institute, said that while the U.S. and Taiwan could prevail in any potential "military conflict over Taiwan" with China it would come with "considerable costs."
"If the CCP [Chinese Communist Party] were to conduct a full-scale military invasion and ultimately fail, it would inevitably result in the CCP's demise," Hsiao tweeted. "That political reality is something CCP leaders are no doubt considering."

The View From Ben Lewis
Prior to the report on the U.S. expanding its troop deployment, Ben Lewis, an independent defense analyst based in Washington, tweeted that Taiwan is being viewed as a "chess piece ... to be moved as Washington sees fit."
"Demanding Taiwan double the size of its forces, as if it can be done with a wave of a hand, is a perfect example of this," he said on Wednesday. "It is crucial that Taiwan is not treated as a subservient to U.S. strategic calculus."

The View From Elbridge Colby
U.S. defense expert Elbridge Colby inferred that Washington is making the right decision to help bolster Taiwan's defenses, but that it is a "calculated risk."
"We should be ready to tick off Beijing, but for measures that strengthen Taiwan's defense," adding that the U.S. is still in a vulnerable position and should avoid "symbolic provocations."

The View From Bill Bishop
Citing the recently published Wall Street Journal exclusive, Bill Bishop, writer of the newsletter Sinocism, said that "this in the media likely forces Beijing to respond more than that might otherwise."

Know More
The Wall Street Journal reported that the U.S. plans to deploy 100 to 200 troops to Taiwan, quadrupling the present number, while also increasing military training for Taiwanese soldiers in the event China invades the island it regards as a breakaway province.
These plans have been in the works for months, the Journal reported, and were fast-tracked in light of Russia's full-scale invasion of Ukraine in February 2022.
Last week U.S. Rep Mike Gallagher, chairman of the new House select committee on China, travelled to Taipei to meet senior officials. Shortly after, multiple reports suggested that the U.S. was ramping up support for Taiwan to counter China's growing military power.
On Tuesday senior American officials in Washington held talks with a delegation of Taiwanese leaders, including Foreign Minister Joseph Wu, a rare such meeting.