The News
Ahead of the one-year anniversary of Russia's invasion of Ukraine, bank officials in Kyiv unveiled a new banknote on Thursday that appears to reference alleged war crimes committed by Russia during the war.
The new 20-hryvnia note, which is equivalent to just over 50 cents, depicts two hands tied together with tape. The other side shows three soldiers raising the Ukrainian flag.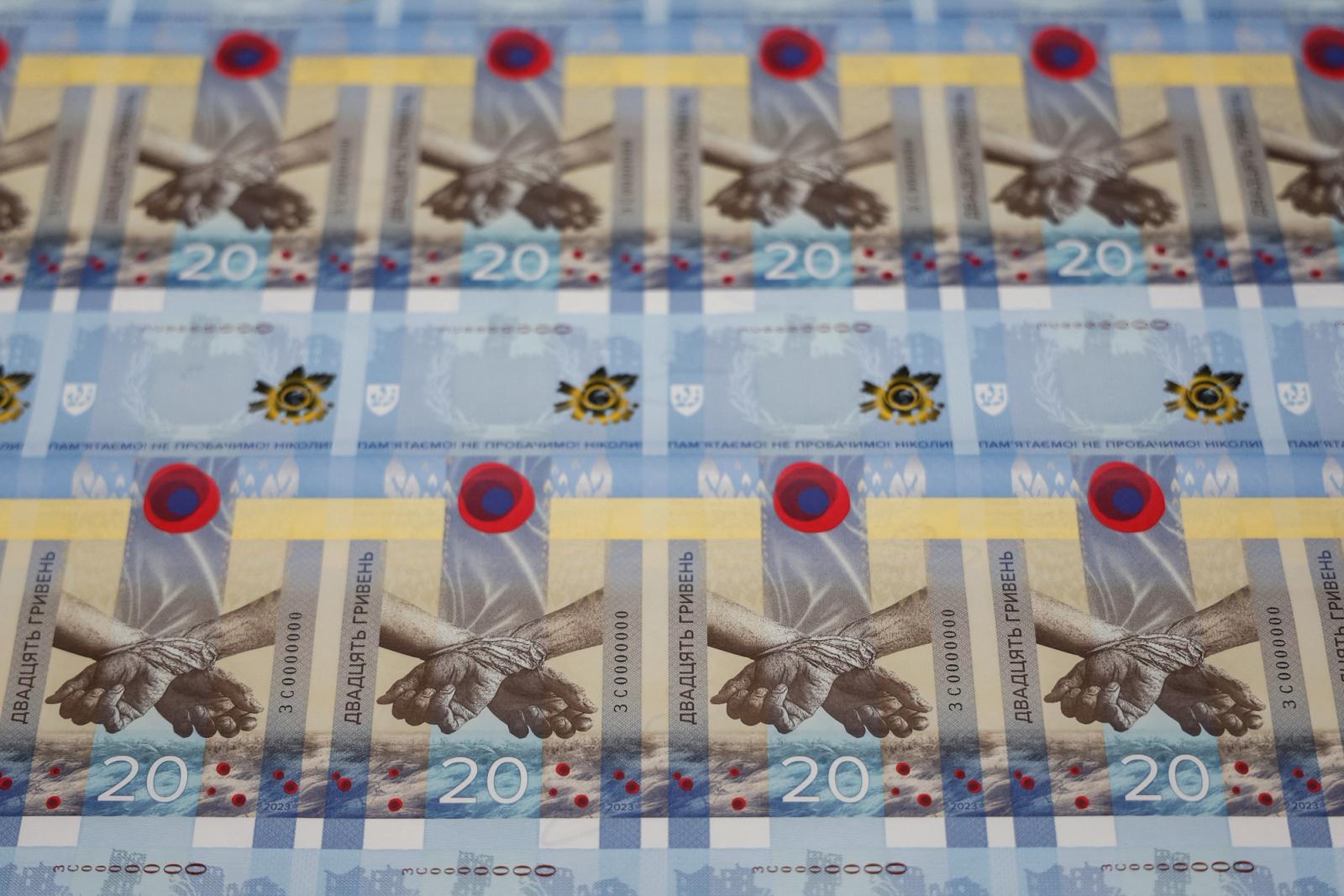 Know More
The image of the hands tied together could be an allusion to atrocities in the city of Bucha, where Ukrainian soldiers found residents who had been killed with their hands tied behind their back.
Ukraine said it was evidence that war crimes were committed, while Russia called the mass graves a "fabrication."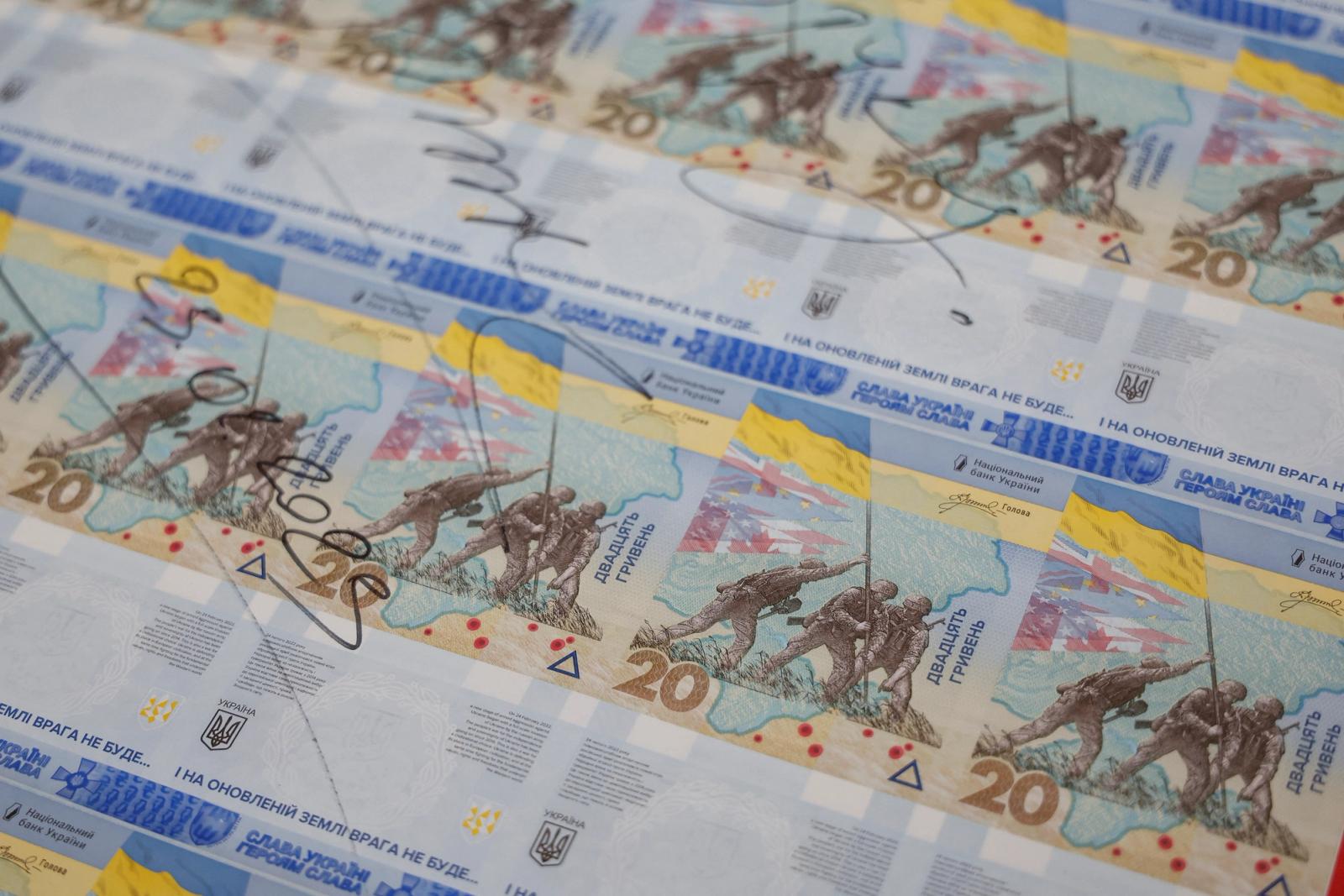 Andriy Pyshnyi, governor of the National Bank of Ukraine, said the new commemorative banknote "will depict on a small piece of paper a year of emotions, patterns, content and iconic things."
The current 20-hryvnia bill features a portrait of influential Ukrainian writer and poet Ivan Franko; a commemorative version was released in 2018 to mark the 30-year anniversary of Ukraine's independence.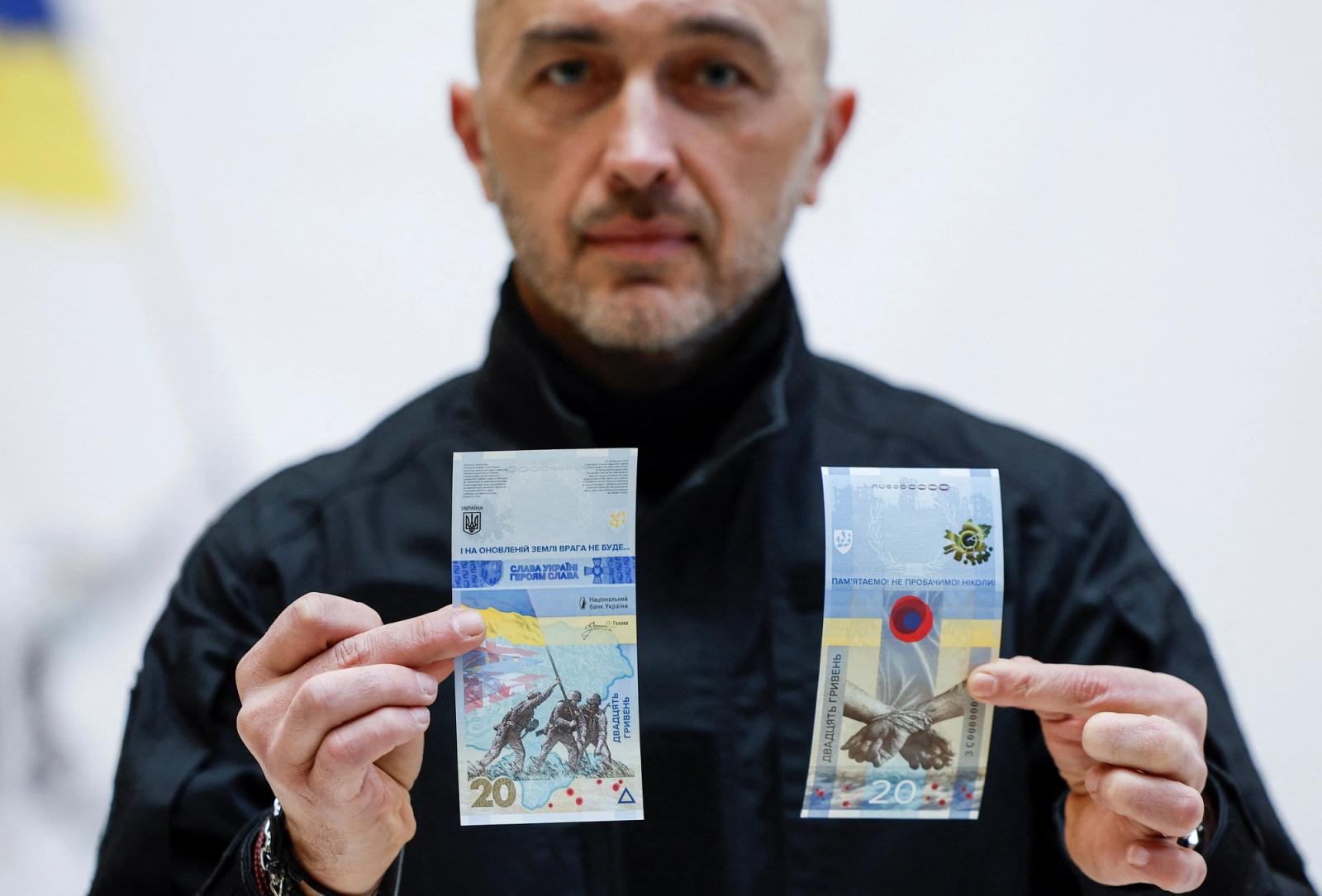 The View From The Post Office
Ukraine's postal service also unveiled a new stamp to mark the anniversary of the war, using a piece by Banksy that shows a child defeating Russian President Vladimir Putin in judo. The stamp is called "FCK PTN!"
Shortly after the war began last year, Ukraine released a stamp marking the sinking of a Russian warship in the Black Sea. Hundreds lined up outside Ukrainian post offices for the new stamp, which depicts a Ukrainian soldier giving the middle finger to a Russian ship in the distance.
It was known as the "Russian warship, go f*** yourself!" stamp, referencing a now-viral exchange between Ukrainian and Russian forces during the incident.