The Scoop
Some "middle-class" wealthy donors are annoyed by the lack of attention from Florida Governor Ron DeSantis, one of the two early Republican presidential front-runners.
Six GOP financial supporters or their representatives told Semafor they are leaning toward DeSantis, but his associates have yet to contact them. The campaign of former President Donald Trump, who they supported in 2020, also has not been in touch.
Still, they aren't ready to back upstarts like former South Carolina Governor Nikki Haley, leaving a swath of Republican donors who aren't uber billionaires, but have shelled out low six figures in past presidential cycles, sitting on the sidelines for now.
Neither of the frontrunners are in need of these donors just yet, though the grace period for ignoring them only lasts so long. DeSantis, who hasn't officially launched his bid, has the support of people like Citadel founder Ken Griffin, who has a net worth of about $30 billion by Bloomberg's calculation (in addition to some less wealthy people like Arizona donor Don Tapia), while Trump has done well with small-dollar contributors in the past.
Other White House hopefuls — like Haley, former Secretary of State Mike Pompeo, and ex-Vice President Mike Pence — are searching for funds. But with many in the mid-tier of donors in no rush to back them, the underdogs are at risk early in the election cycle.
Several donors said they don't plan to back anyone until after the first few primaries, even though they've been approached by representatives for various presidential wannabes, including Pence and Haley.
That puts them in a Catch-22 of needing money to get voters' attention but donors will only provide those funds if they catch the public's eye. Representatives for candidates and people eyeing a presidential bid didn't respond to requests for comment.

Bradley's view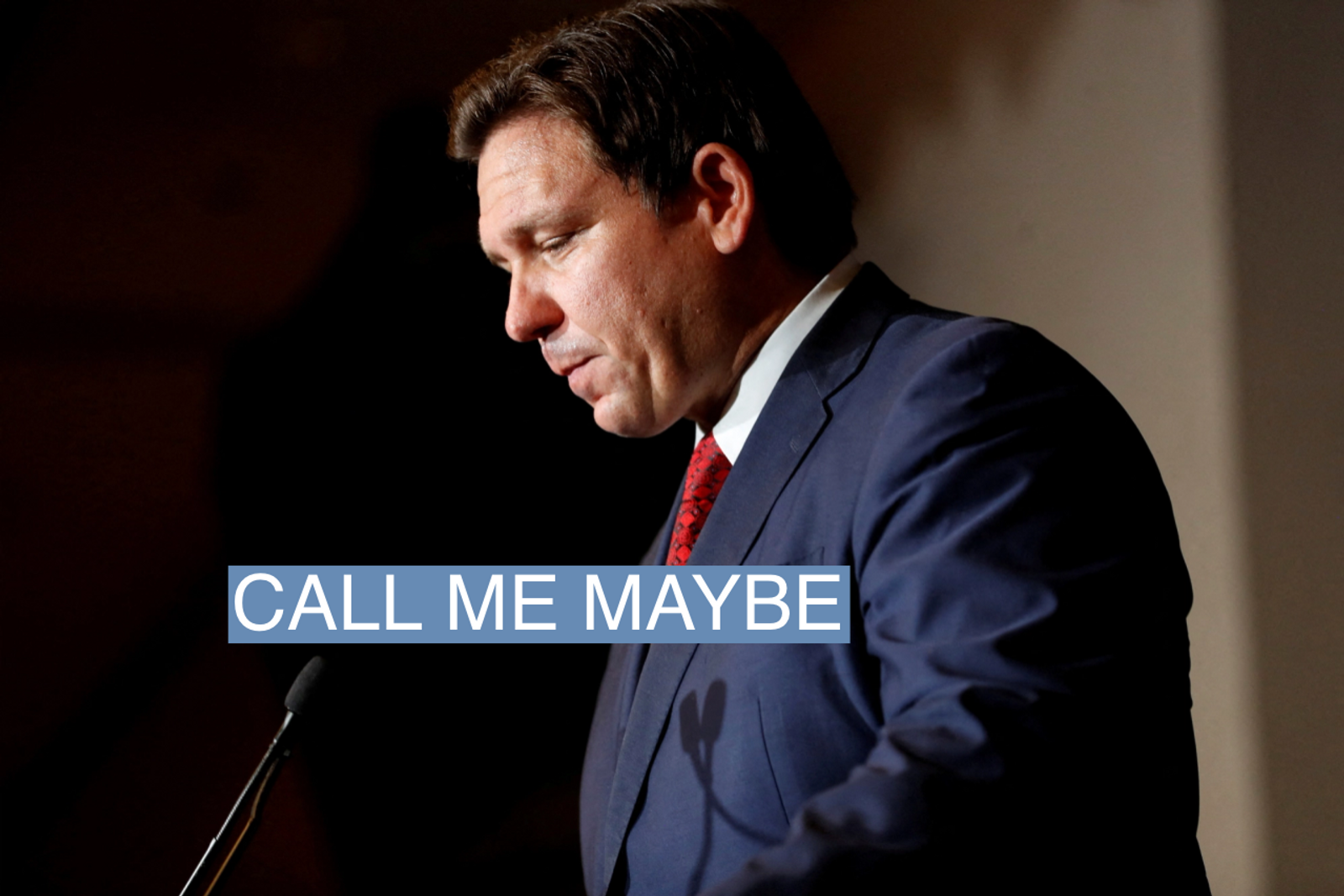 There's one non-Trump, non-DeSantis name being whispered about in some donor circles right now: Senator Tim Scott of South Carolina.
The under-the-radar advantage right now for Scott, a potential presidential candidate, is the $22 million he had sitting in his Senate re-election campaign fund. That figure, according to one fundraiser, is more than double what someone like Haley can be expected to raise in her first quarter in the race.
Scott, who will be at GOP strategist Karl Rove's Austin donor conference this Friday, has consistently polled in the low-single digits, even trailing fellow Republican Senator Ted Cruz in some despite the fact the Texan is not expected to run this cycle.
But Scott's money in the bank changes everything, and if he can become the clear third frontrunner in the race, then his bid could pick up momentum — and bring donors into the fold.

Room for Disagreement
Scott will eventually need to raise money, and there's still a risk if he falls flat early on. Will Oracle founder Larry Ellison — a big contributor to Scott's Senate political action committees — continue to back Scott if polls show he isn't close to competing with the two front-runners, as they do now?

The View From Palm Beach
Trump and DeSantis will battle over big-money donors in one of the country's ritziest zip codes this week. The pair are holding dueling fundraisers in Palm Beach — Trump this evening at his Mar-a-Lago resort, DeSantis over a three-day weekend at the Four Seasons — that will be the first of many intrastate battles between the two.

Notable
While DeSantis has not officially launched his campaign, he has picked up more billionaire backers recently. CNN reports that beverage and food distributors and brothers Jude and Christopher Reyes donated $1 million each to his political committee, Friends of Ron DeSantis, while Susquehanna founder Jeffrey Yass gave $2.5 million.

Contact
Want to pass along any tips or feedback on political fundraising or other topics? Email me at bsaacks@semafor.com.