The News
Disgraced film producer Harvey Weinstein was sentenced to an additional 16 years in prison on Thursday after being convicted of rape and sexual assault in California in December.
He was previously sentenced to 23 years in prison on rape charges in New York after a 2020 trial which was the culmination of the years long #MeToo movement that ignited a nationwide conversation on sexual assault and rape culture.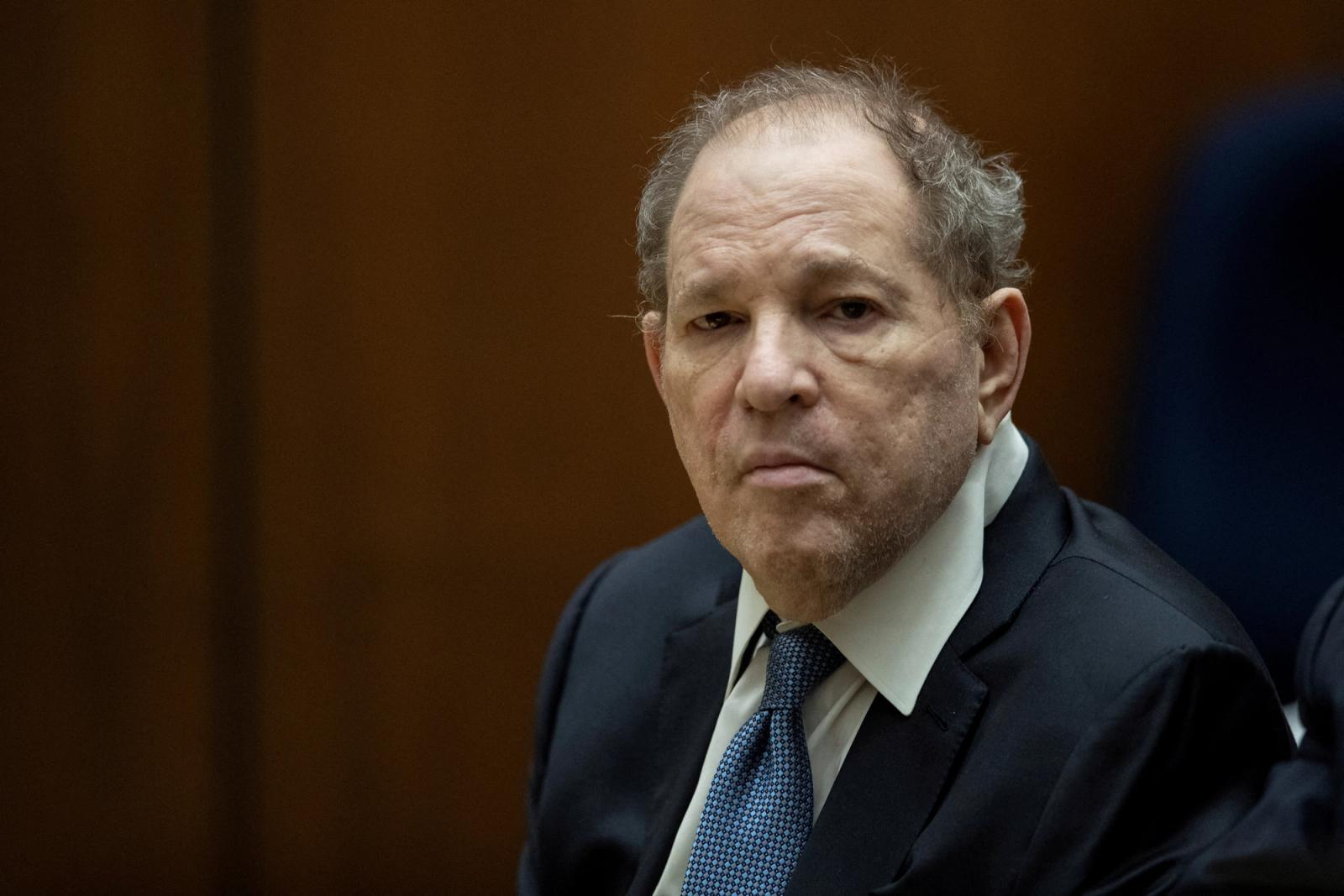 Know More
During the hearing Thursday, Weinstein's attorneys asked for a new trial, but Superior Court Judge Lisa B. Lench declined.
Weinstein maintained his innocence in a statement to the court, asking the judge for leniency.
"Please don't sentence me to life in prison," Weinstein said, according to one reporter who was inside the courtroom. "I don't deserve it. There are so many things wrong with this case. There are too many loopholes."
Weinstein's second sexual assault trial began in October, and he had originally been charged with 11 counts of rape and battery committed against four women.
Four of those charges were later dropped, and the jury ultimately only found him guilty of one count of rape and two counts sexual assault against one survivor, identified as Jane Doe 1.
The jury acquitted him of all charges against one other woman, and could not decide on the charges related to the two others.
Prosecutors had described Weinstein as a "predator" who used hotel rooms as traps for his victims and argued that he engaged in a "pattern" of rape.
Weinstein's lawyers accused the women of being "fame and fortune seekers," and maintained that their allegations were fabricated or that the encounters were consensual.
Jennifer Siebel, the wife of California Gov. Gavin Newsom, also testified during the trial and alleged that Weinstein raped her in a hotel room in 2005.

Step Back
Weinstein was granted an appeal to overturn his New York conviction earlier this year. He appealed in January on the basis that the testimonies unrelated to the specific charges were used in court.
Weinstein's downfall began after a 2017 New York Times investigation revealed his widespread abuse of women in Hollywood. The revelations sparked the international #MeToo movement that saw several other high-profile men accused of sexual misconduct, with many resigning from their positions or retreating from the public spotlight.
Weinstein has maintained his innocence, telling the New York court in 2020 that while "remorseful" he was "totally confused" about the allegations.