The News
Four Spanish transportation officials have resigned or been fired after the country's rail operator ordered dozens of trains that were too wide to fit through tunnels.
The 31 trains were supposed to replace a fleet of outdated commuter trains in the country's northern regions of Asturias and Cantabria. Now, they won't carry passengers until at least 2026, two years behind schedule.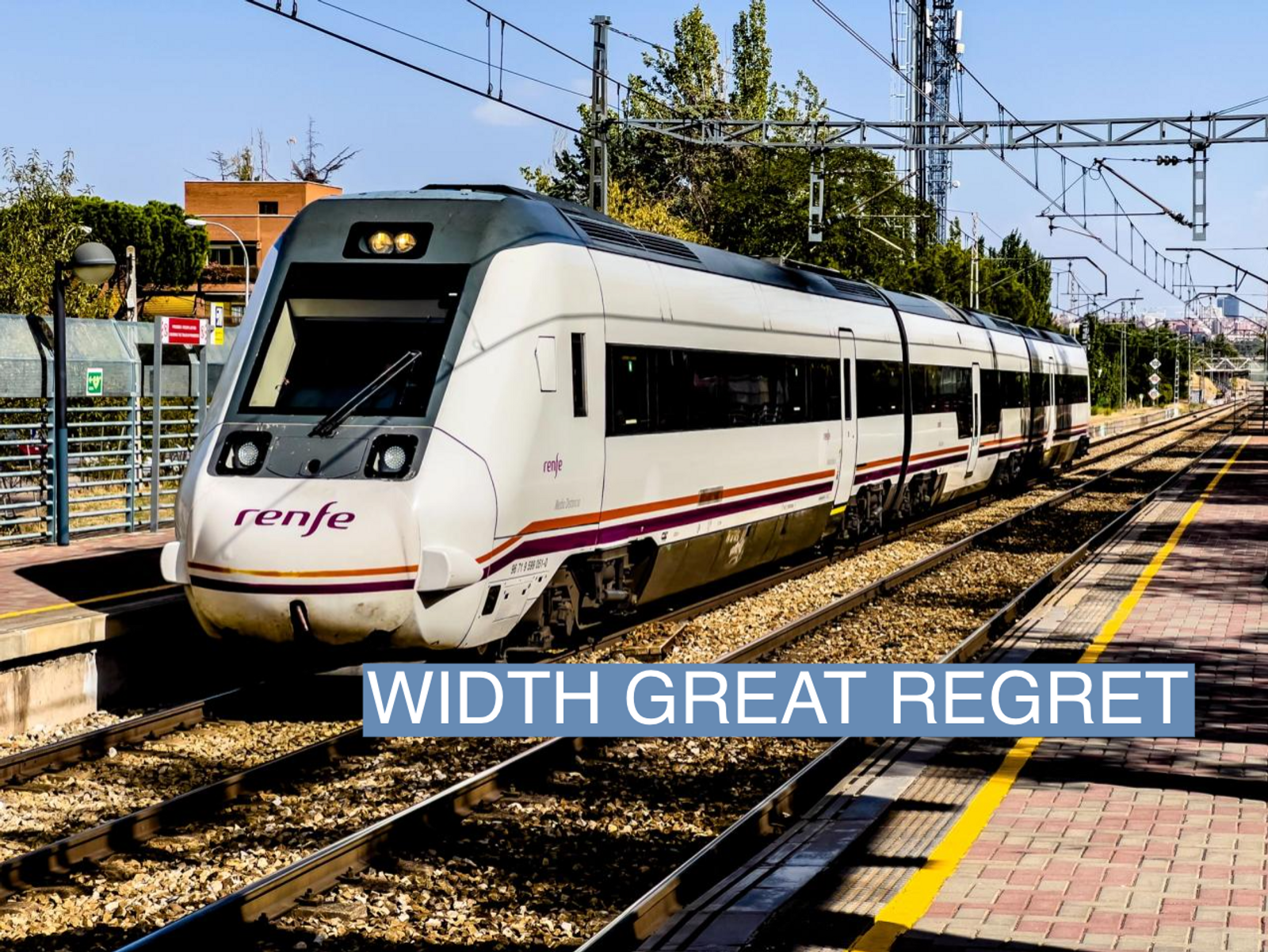 Know More
Spain's rail operator Renfe procured the trains in 2020 for nearly 260 million euros, but the manufacturer stopped during the design phase after discovering that the dimensions provided were inaccurate, according to local reports.
Local news outlet El Comercio uncovered the blunder in late January, and two technical managers on the project were fired.
Local officials remained outraged over the botched order. On Monday, Spain's secretary of state for transport, Isabel Pardo de Vera Posada, and Renfe president, Isaías Táboas, both announced their resignations.

The View From France
A scandal erupted in France in 2014 after officials discovered that 2,000 new trains that cost 15 billion euros were too wide for many regional platforms.
The national rail operator overlooked the fact that many older regional platforms were built for slimmer trains and gave the train provider the wrong dimensions. Over 1,000 platforms had to be adjusted, the BBC reported.

Ireland
The Irish parliament spent 808,000 euros on a state-of-the-art, high-tech printer made by the Japanese company Komori, but discovered in 2019 that the massive machine couldn't fit through the building's doors, The Guardian reported.
It was kept in storage while contractors tore down walls so the building could fit the printer. Even after it was installed, staffers reportedly refused to use the machine, saying they needed more training and a pay raise to do so.