---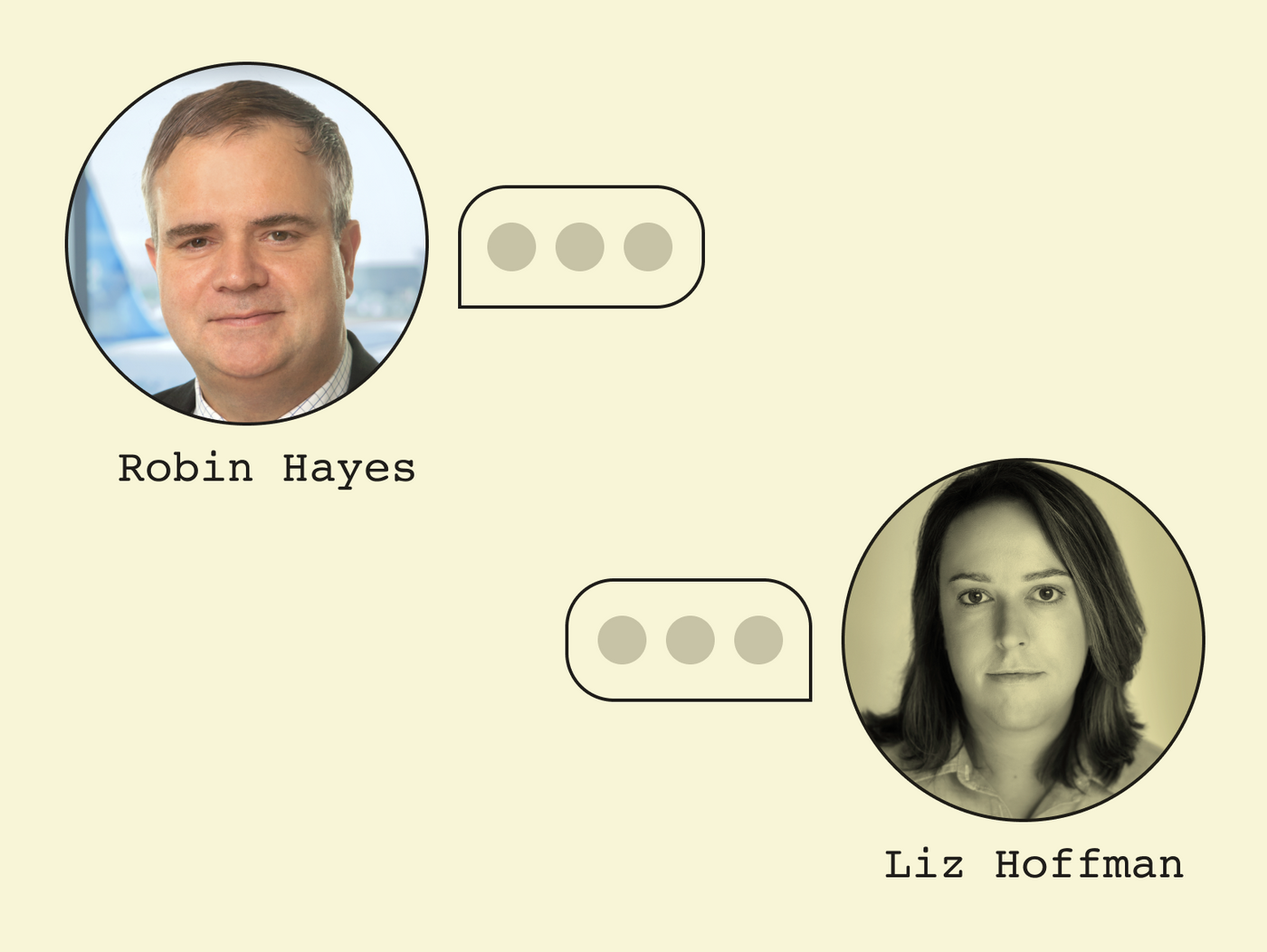 JetBlue CEO Robin Hayes is ready for the fight of his life
Updated Feb 21, 2023, 12:27pm EST
JetBlue is awaiting word in the next few weeks on whether the U.S. Justice Department will sue to block its $3.8 billion deal for Spirit Airlines, which would combine the sixth- and seventh-biggest U.S. carriers. (Politico reports it's likely to.) CEO Robin Hayes says he'll defend the deal in court and is dug in for a fight that could last into 2024.
The budget carrier has spent two decades nipping at the heels of the Big Three — Delta, American, and United — and complaining loudly about their grip on the market, a product of decades of consolidation. He'll now have to fine-tune that argument in a Washington that's cracking down on mergers of all kinds.
We also touched on the industry's annus horribilis, whether the 2020 bailout was worth it, and, of course, recline etiquette.
---