The News
Xiang Xiang, a giant panda born in Japan in June 2017, has left Tokyo's Ueno Zoo to be returned to China.
Born to pandas Ri Ri and Shin Shin, Xiang Xiang was the first panda to be displayed at the zoo since You You in 1988. Since Xiang Xiang's parents were on loan to Tokyo from Beijing, China is her home country and she must be returned.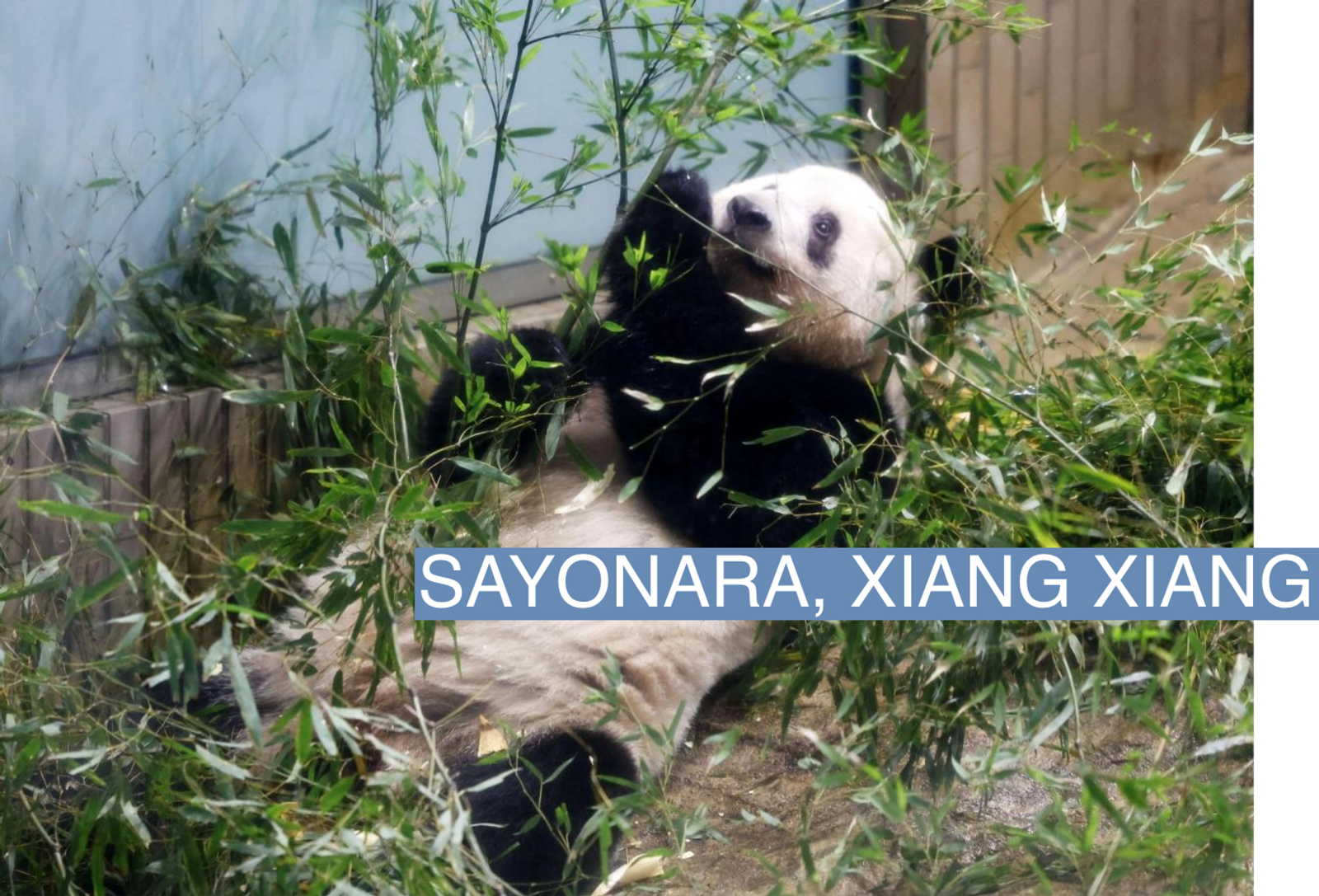 Know More
Xiang Xiang was originally due to depart for China when she turned two, but her time in Tokyo was extended because of the COVID-19 pandemic.
Now at prime reproductive age, she will return to a breeding and research facility in Sichuan province to be paired with a mate.
Xiang Xiang was given an emotional send off at the zoo this past weekend, with some visitors crying as their allotted visitation time — released via lottery because of intense demand — came to an end.
One visitor, speaking to Nippon, described the panda's departure as feeling "like one of my daughters is going away to get married."

Step Back
China has long engaged in so-called "panda diplomacy," sending pandas to countries around the world in an attempt to build soft power.
The Financial Times reported in 2017 that Chinese leader Xi Jinping personally signs off on all pandas transferred outside of China, and the arrival of new pandas in foreign countries often coincides with trade deals in those nations.
Ri Ri and Shin Shin, Xiang Xiang's parents, arrived in Japan in 2011 following that year's earthquake and subsequent tsunami.