The News
U.S. President Joe Biden made a surprise visit to Kyiv on Monday, stopping in Ukraine en route to Poland, days before the one-year anniversary of Russia's full-scale invasion of Ukraine.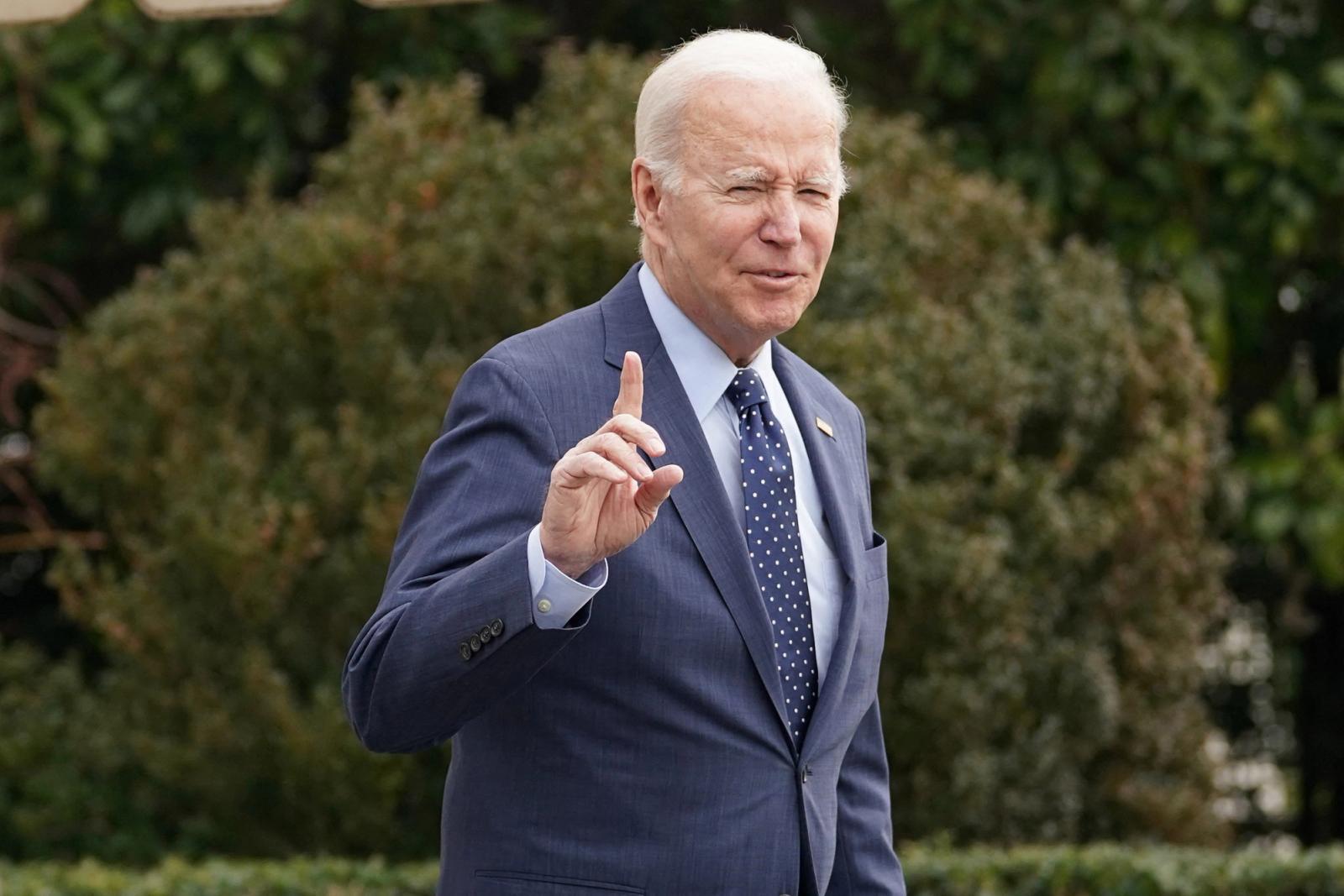 Biden met his Ukrainian counterpart Volodymyr Zelenskyy at Mariinsky Palace, the official residence of Ukraine's president. In joint remarks with Zelenskyy, Biden announced half a billion dollars in aid for Ukraine, including military equipment, artillery ammunition, javelin missiles, and howitzer guns.
"One year later, Kyiv stands, and Ukraine stands. Democracy stands," Biden said. Zelenskyy thanked the president for the additional support, saying the aid marked a "historical moment" for Ukraine.

Know More
Biden's national security adviser Jake Sullivan told reporters Monday morning that the U.S. gave the Russians advanced notice that Biden planned to travel to Kyiv "some hours before his departure for deconfliction purposes." But Sullivan declined to go into further detail about the discussions or the Russian response.
White House officials stressed the security challenges posed by planning and executing the trip to Kyiv, particularly because of the lack of U.S. military presence on the ground in Ukraine. U.S. surveillance planes monitored the visit overhead but from Polish airspace, according to the Associated Press.
Officials had been planning the visit for "months," White House deputy national security adviser Jon Finer said, and Biden made the final call to go to Kyiv on Friday after receiving a briefing in the Oval Office. Sullivan said Biden decided that his security team had brought risk "to a manageable level" and believed it important to make the trip to demonstrate U.S. support for Ukraine and the unity of the Western alliance.
Biden's visit comes as the war enters a pivotal phase, with Western nations debating how much more support to offer.
According to Politico, the top U.S. general in Europe has privately said that offering additional supplies, including F-16 fighter jets, to Ukraine could help the country win the war. Gen. Christopher Cavoli's internal statement differs from what officials have stated publicly about whether sending aircraft would be considered.

The View From Japan
Japan will provide an additional $5.5 billion in support for Ukraine, Japanese Prime Minister Fumio Kishida announced Monday. He said there is "still a need to assist people whose livelihoods have been destroyed by the war, and to restore destroyed infrastructure."

The View From the UK
Also Monday, Britain's King Charles III toured a military training compound in southwest England, where Ukrainian soldiers are being taught how to use new equipment.
The training program is set to last 35 days and will teach Ukrainians about medical aid, weapons handling, and marksmanship.

The View From Italy
Italy is weighing the possibility of sending fighter jets to Ukraine, Italian-language publication la Repubblica reported Sunday. While the government is considering sending five Tornado and AMX jets to Kyiv, it said, lawmakers in Rome do not want to be the first allied country to do so.