The News
Publishing house Puffin Books hired sensitivity readers to suggest changes to Roald Dahl's body of work, British news outlet The Telegraph reported Saturday.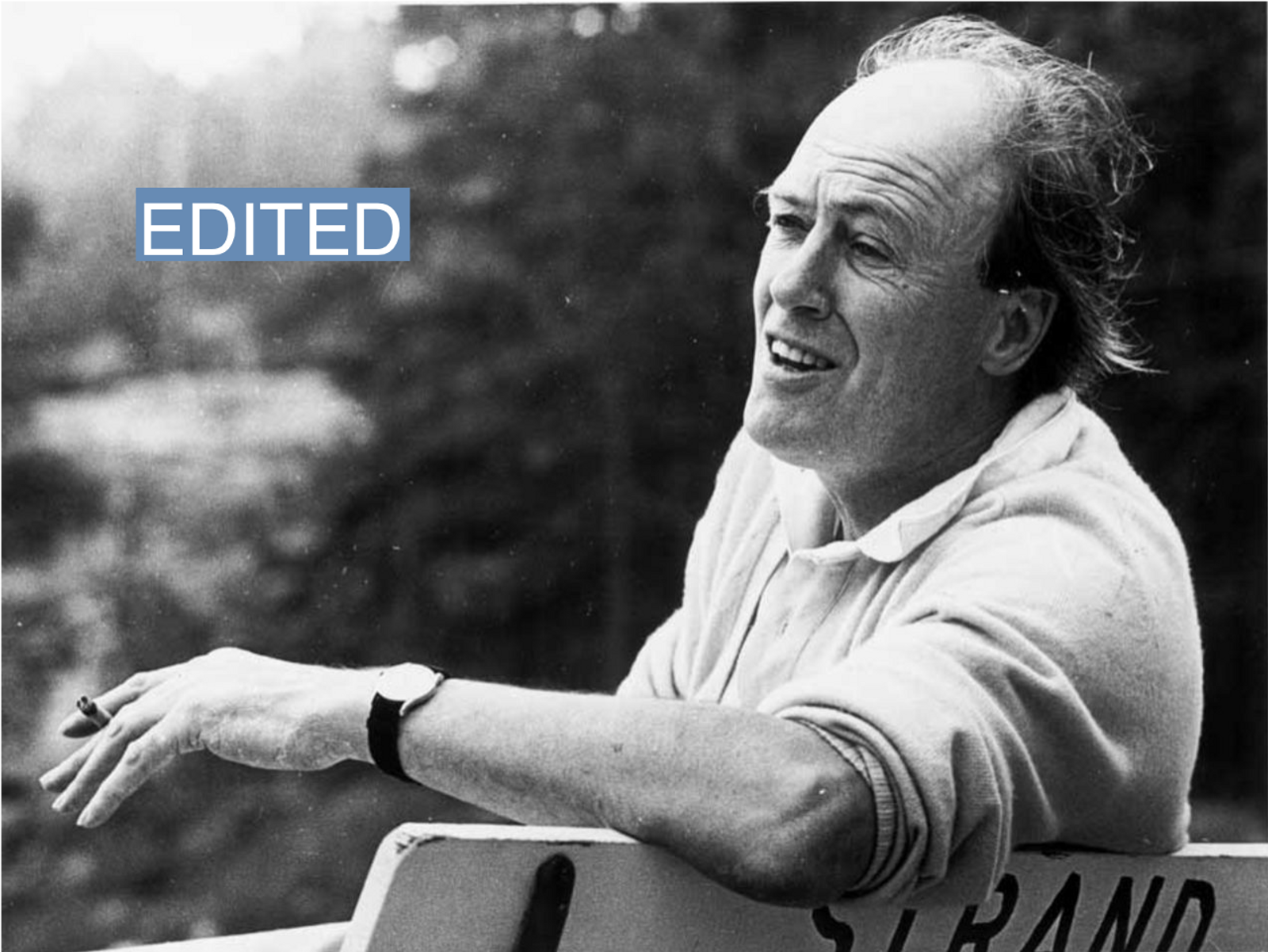 The Telegraph compared older editions of Dahl's children's books to those published in 2022, locating hundreds of changes introduced into the books. Among the changes are the removals of all references to the words "fat" and "ugly," while gender-neutral terms have been added: The Cloud-Men of James and the Giant Peach have become the Cloud-People.
Puffin collaborated with the Roald Dahl Story Company and Inclusive Minds, a literary inclusion and accessibility firm, to make the changes.
The edits have been controversial. Author Salman Rushdie weighed in on Twitter, calling the updates "absurd censorship."
Here are three major changes made to Dahl's books.

The Changes
It's OK to be bald
A paragraph in The Witches about the witches' baldness, which they hide with wigs, read: "You can't go round pulling the hair of every lady you meet, even if she is wearing gloves. Just you try it and see what happens." That has changed to: "Besides, there are plenty of other reasons why women might wear wigs and there is certainly nothing wrong with that."
Matilda doesn't travel with Rudyard Kipling anymore
The books that transported Matilda to new and unknown places from her living room have changed. Previously, "she went on olden-day sailing ships with Joseph Conrad. She went to Africa with Ernest Hemingway and to India with Rudyard Kipling."
Now, Matilda travels with Jane Austen, and Kipling is removed entirely: "She went to nineteenth century estates with Jane Austen. She went to Africa with Ernest Hemingway and California with John Steinbeck."
The BFG doesn't have separate dreams for girls and boys
In The BFG, the Giant keeps children's dreams in jars. In the original, protagonist Sophie questions if there are separate jars for boys and girls:
"'Do you have separate dreams for boys and girls?' Sophie asked. 'Of course,' the BFG said. 'If I is giving a girl's dream to a boy, even if it was a really whoppsy girl's dream, the boy would be waking up and thinking what a rotbungling grinksludging old dream that was.'
'Boys would,' Sophie said.
'These here is all the girls' dreams on this shelf,' the BFG said."
The exchange has been removed from the 2022 edition entirely.

Quoteworthy
A spokesperson for the Roald Dahl Story Company told The Telegraph they wanted "to ensure Roald Dahl's wonderful stories and characters continue to be enjoyed by all children today," adding that it isn't unusual to review language or other details when publishing a new run of books.
"Our guiding principle throughout has been to maintain the storylines, characters, and the irreverence and sharp-edged spirit of the original text. Any changes made have been small and carefully considered."

Step Back
Dahl has long been a controversial figure. He openly described himself as antisemitic, telling British political magazine the New Statesman in 1983 "there's always a reason why anti-anything crops up anywhere."
In 2020, 30 years after his death, Dahl's family released an apology for his comments on their website, writing they "deeply [apologize] for the lasting and understandable hurt caused by some of Roald Dahl's statements."
Early editions of Dahl's Charlie and the Chocolate Factory were updated to recast the Oompa Loompas as orange-skinned, after their original 1964 depiction as Black Pygmy slaves.