The News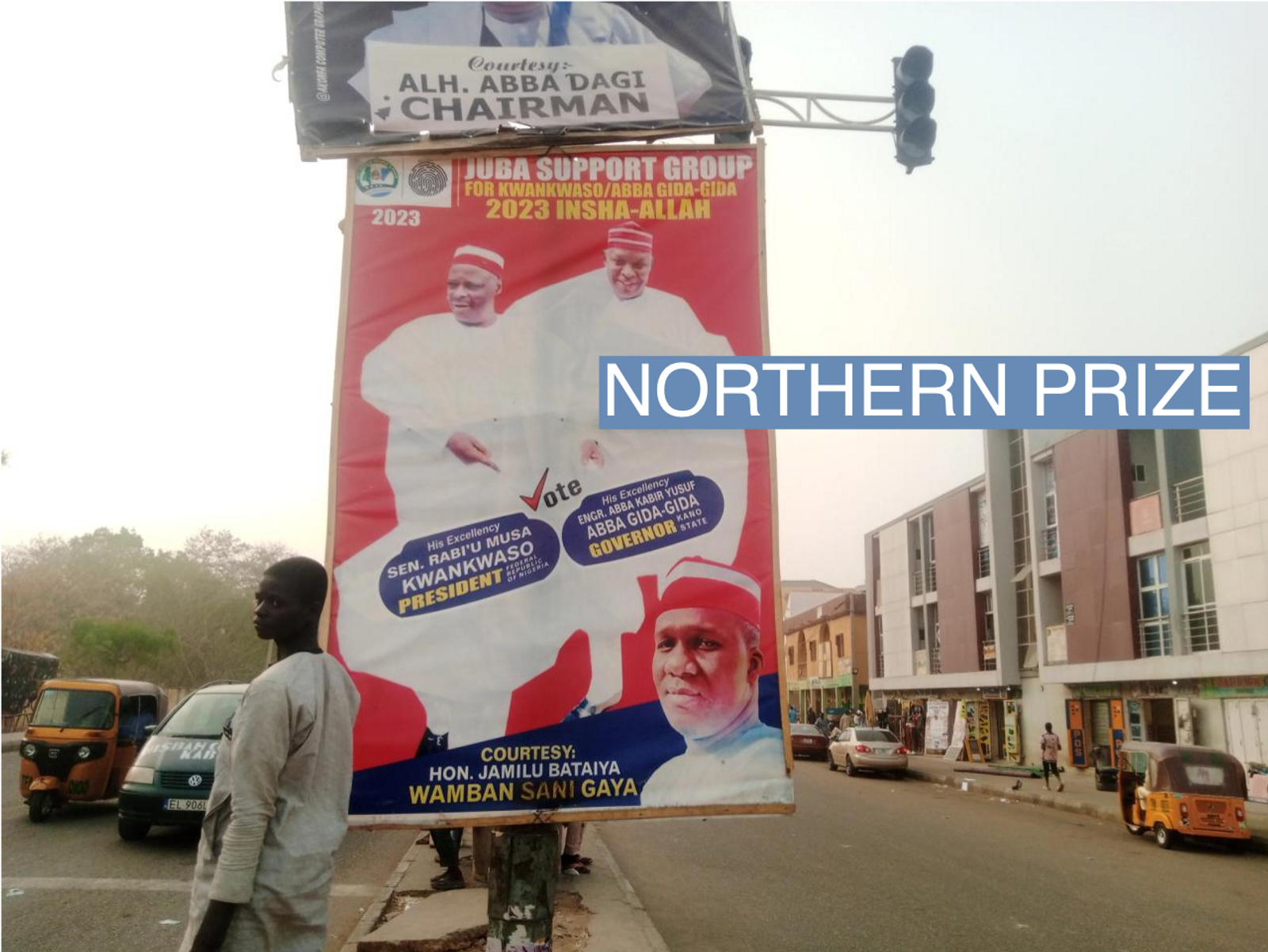 KANO, Nigeria — Kano, the country's second most populous state, is the site of one of the most fiercely contested election battles.
The rising cost of living and unpopular policies that led to cash and fuel shortages have eroded the APC government's popularity in a stronghold of outgoing president Muhammadu Buhari that traditionally has a high voter turnout.
Bello Muhammad Sharada, a Kano-based public affairs analyst, said a low voter turnout was likely because people had "lost confidence" in the candidates of the main parties. Former Kano governor Rabiu Kwankwaso, presidential candidate of the New Nigeria People's Party (NNPP), was likely to be the main beneficiary of that trend.
Saidu Ahmad Dukawa, another political commentator, made a similar prediction. "I see Kano votes divided along three blocks: NNPP, PDP and APC," he said. Dukawa added that Obi's lack of major party support in the state along with the widely held view that he is the Christian candidate would dampen support for him in the predominantly Muslim state. "Labour Party will have a bad day for lacking structure in the state and [because of] religious sentiment," he said.

Know More
On the streets of Kano city, which has been flooded with political posters bearing the faces of grinning politicians, the economy was on the minds of most potential voters.
"Addressing insecurity and economic hardship are what I care for in this election," said businessman Babangida Musa Baba, 35, who plans to vote for Kwankwaso. "I'd love to see our region come back to its former status where people freely move around…without fear of kidnapping," he said, reflecting fears around the kidnap-for-ransom scourge, which has risen sharply in northwest Nigeria in recent years.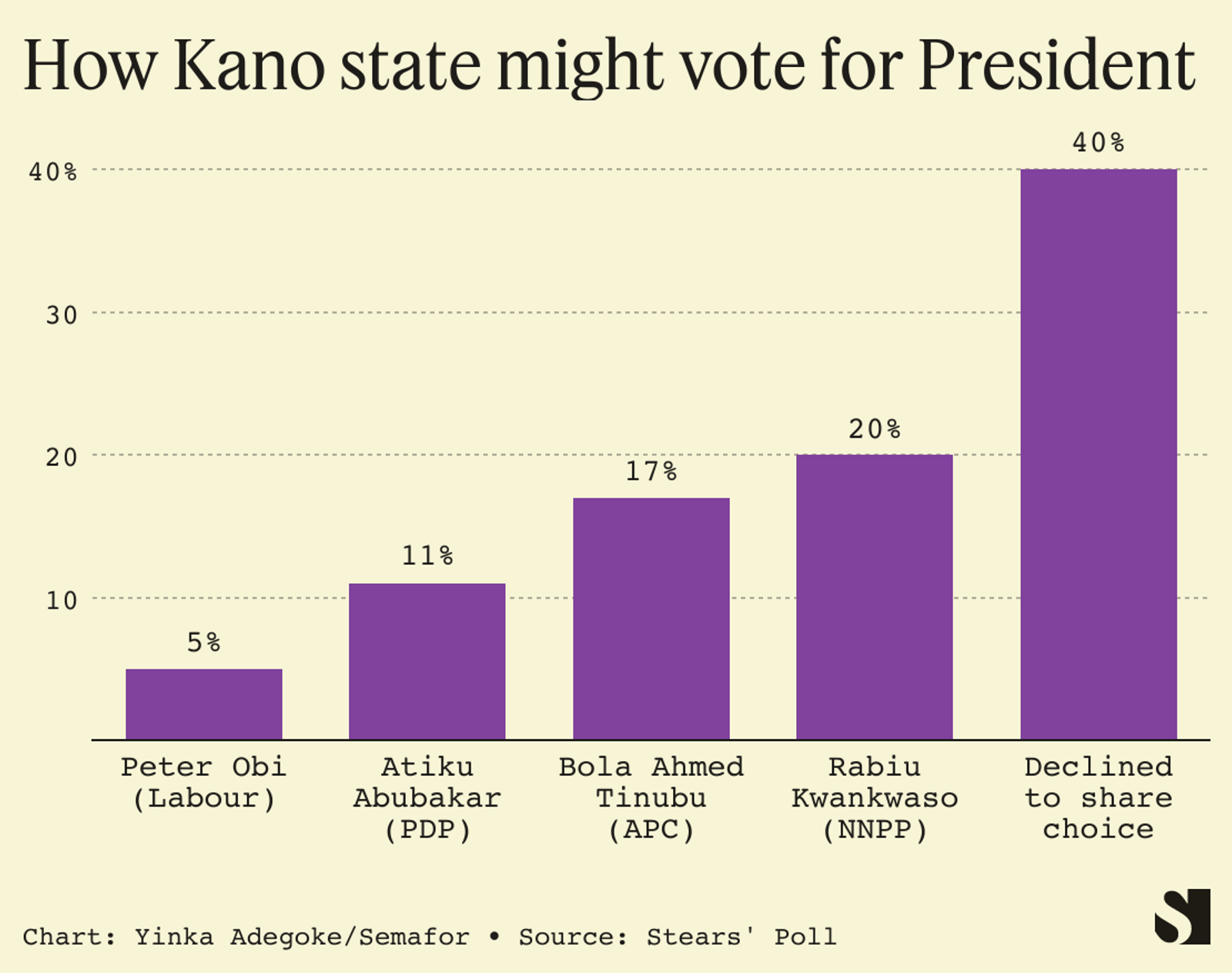 Social worker Mustapha Sa'eed Kano, 27, said his main concern was "getting the economy and the current hardship fixed".
Juliet Nwobodo, a 23-year-old university student who said Obi is "who we need" said that, above all, she hopes the vote will be free and fair. "It will be unfair to allow rigging at this critical moment when people queue up to swap their old currency notes with new ones to buy petrol," she said. "Things are tough."

Notable
For better or worse, Kano will have a significant impact on this year's election as analysts at Abuja, Nigeria-based SBM Intelligence explain: "The New Nigeria Peoples Party's Rabiu Kwankwaso, while not projected to win any state, may garner sufficient votes in Kano and a smattering of states in the North Central and North West geopolitical zones to complicate the political maths for the other candidates on both the popular vote and the 'Road to 24' measures. For all of the reasons enumerated above, we are not confident enough to call the election for any candidates."