The Scoop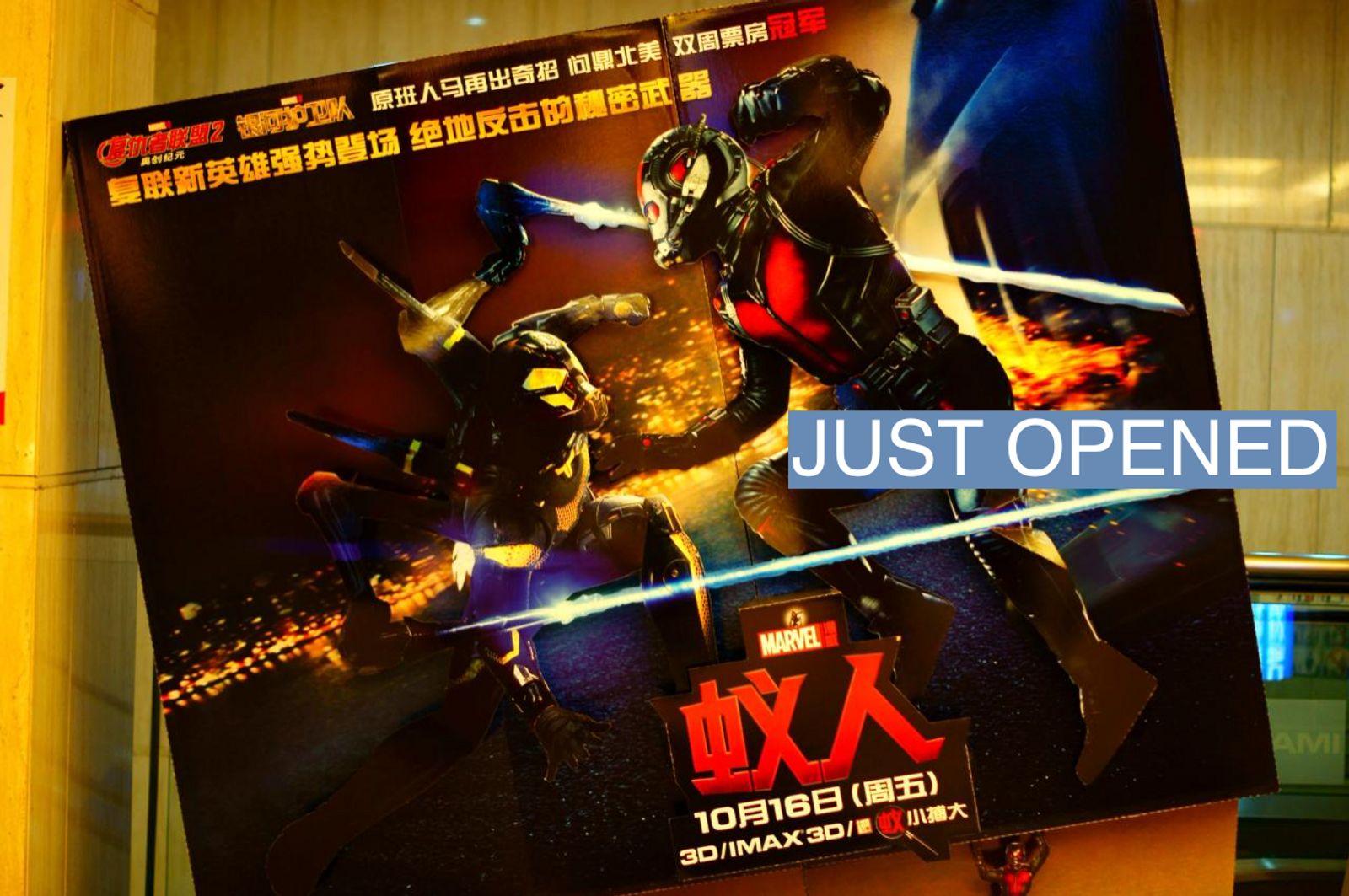 Early last year, then-Chinese Ambassador to the U.S. Qin Gang paid a low-profile visit to the Walt Disney Studios in Burbank.
Qin, who is now China's Foreign Minister, was on the West Coast to celebrate the 50th Anniversary of President Richard Nixon's visit to China. He'd warned in his speech that "ice is forming" in the U.S.-China relationship, and "sending chills."
Qin met with Disney's then-CEO Bob Chapek in the historic bungalow where some of Disney's earliest films were made, and the chills could be felt even there. The Chinese government had blocked a series of releases, from Black Widow to Shang-Chi and the Legend of the Ten Rings. And while the meeting had no formal agenda, the studio hoped Qin, a rising star, could help them find a way back in.
But Chapek surprised even the Disney team with his optimism: In the meeting with Qin, he raised the question of whether Disney+, the company's subscription streaming service, might be welcome in China, according to two people familiar with the previously unreported meeting.

Ben's view
Chapek's ask was farfetched. American digital services from Facebook to Netflix have long since abandoned their dreams of selling directly to the huge Chinese market. And he has since been replaced by one of the most experienced navigators of the lucrative, fraught trade between the U.S. and China, Bob Iger.
But his request reflected Hollywood's persistent Chinese dream. And one year later, to a degree that was almost unimaginable at the time, Hollywood is back in the China business, with Disney again in the lead. Chinese authorities let Avatar: The Way of Water run through the country's Spring Festival, and it grossed $240 million. Black Panther: Wakanda Forever and Ant-Man and the Wasp: Quantumania are also opening in China, along with a wave of movies from other studios: Paramount's Dungeons & Dragons: Honor Among Thieves, Warner's Shazam! Fury of the Gods, and even Universal's M3GAN, a rare horror movie allowed into the country.
"There's been a dramatic turnaround and way faster than I ever could have imagined — and I'm an optimistic guy," Rich Gelfond, the CEO of IMAX, whose large screens are popular in China, told me. "I just didn't think it could have happened this quickly."
An American movie executive who speaks regularly to Chinese regulators said that years of tightening ideological scrutiny — Top Gun was too celebratory of the American military, Captain America projected a vision of the U.S. as global policeman — have been replaced with an intense focus on the economic growth and recovery of China's domestic entertainment industry.
There's no return for Hollywood to a decade in which studio executives blithely edited movies to avoid offending the Chinese government. That will now carry a cost in the United States, where a bipartisan House committee on "strategic competition" led by Rep. Mike Gallagher has promised to call Iger to testify. (A Disney spokesperson declined to discuss the matter, and Chapek didn't respond to an inquiry through an associate.)
And the subscription business model, which for Disney integrates Disney+ into the network of films, theme parks, and other attractions, won't work in a country that blocks streamers.
But the return of China as a lucrative market reflects the paradox of the broader relationship. Even as Washington and Beijing search for a floor in their political relationships, trade between the countries is at record highs.

The View From Shanghai
Chinese consumers rushed back to theaters this year to a changed market, in which the maturing Chinese film industry regularly beats out imports for popularity. This season's biggest hit was the historical epic Full River Red.
"Efforts should be made to guide children to love ancient Chinese culture," read an approving headline about the film in the Global Times.

Room for Disagreement
Chris Fenton, a producer and critic of Hollywood's deference to China, said some great movies can "appeal to Chinese audiences and, without any sort of premeditated kowtowing or censorship, feel benign to Beijing's authorities. Those films will get through and will hit gravy in China."
In the U.S., he said, it's time for a blockbuster in which Jason Bourne or James Bond "finally face their most realistic on-screen modern day villains — ones who may be using sophisticated spy balloons to drop catastrophic EMPs over the United States or ones who've smuggled a nuclear device into the heart of Taipei during a key U.S. Congressional Delegation visit."

Notable
Variety's Tatiana Segel noted that "Avatar" was approved two days after Iger's return. Disney's removal of a Simpsons episode in Hong Kong, she writes, suggests the relationship isn't about to get less complicated.
Full River Red producer Steven Xiang described the film to the Hollywood Reporter as a "period-mystery-suspense-drama-comedy," and explained the economics of the hit.