The News
Inflation in Argentina reached 99% in January, the highest level in 31 years, as the cost of living crisis worsens in developing economies despite it relenting in the West.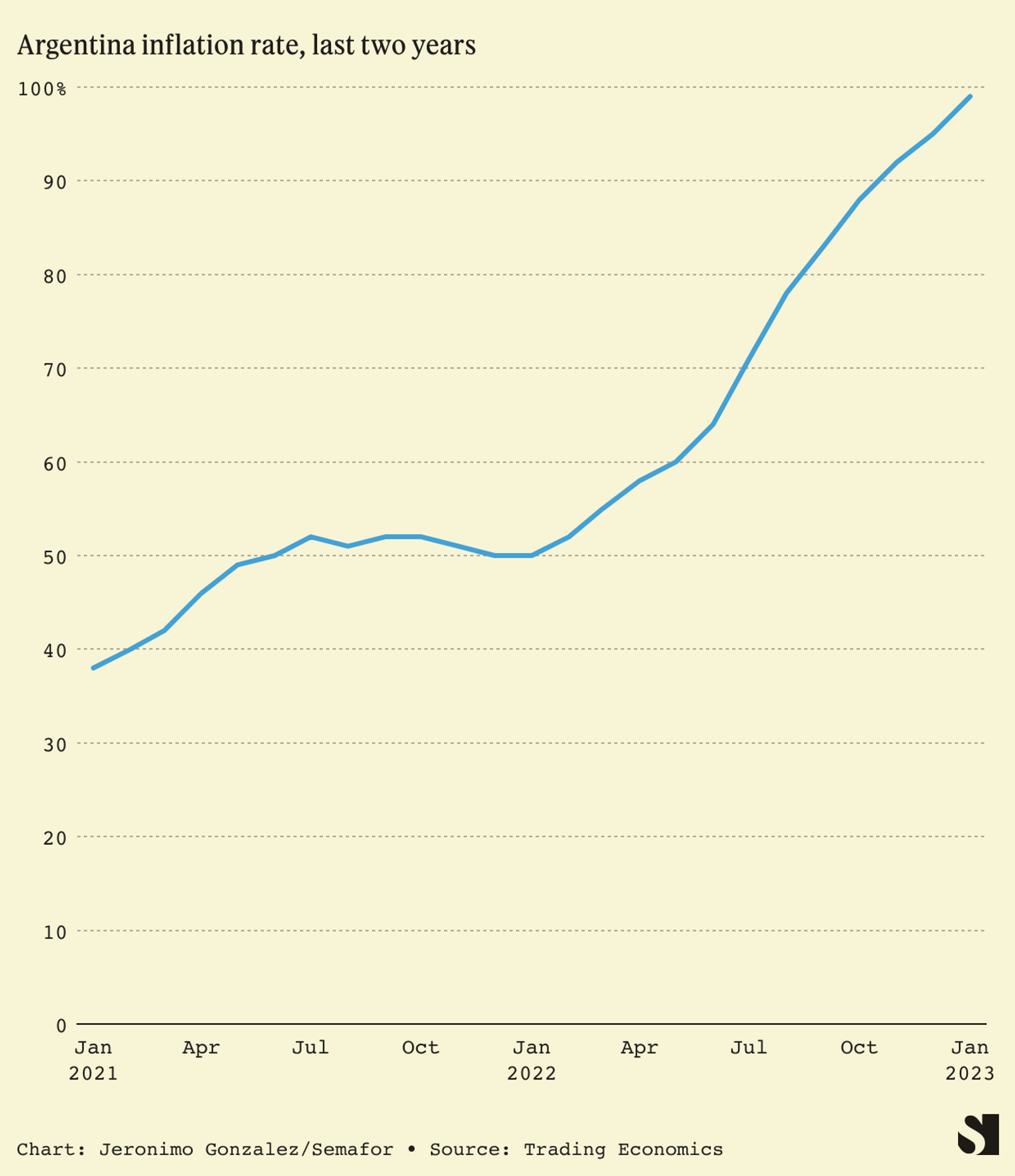 Know More
Argentina's consumer price index jumped by 6% in January, exceeding analysts's expectations and reaching its highest level since hyperinflation in the early 90s.
In a bid to stave off a financial crisis, Argentina's president Alberto Fernandez created a "super-ministry" last year which merged the three economic ministries into one, giving it complete command of the country's finances.
However, inflation has only soared since then and is expected to close out the year at 98%, Bloomberg reported.
The government's unconventional methods to contain inflation — price freezes and a bout of money-printing among them — have only contributed to the cost-of-living crisis.
Experts also point to soaring budget deficits, public hesitancy to save in pesos rather than dollars, and years of inflationary inertia as reasons driving price growth.
"We're full of failures," Miguel Kiguel, an economic historian and former finance minister, told El País.

The View From Turkey
Inflation, stoked by soaring food and transport prices, has continued to blight the economies of other developing nations.
Although it's fallen from a 24-year high of 85% in October, inflation in Turkey was almost 60% in January.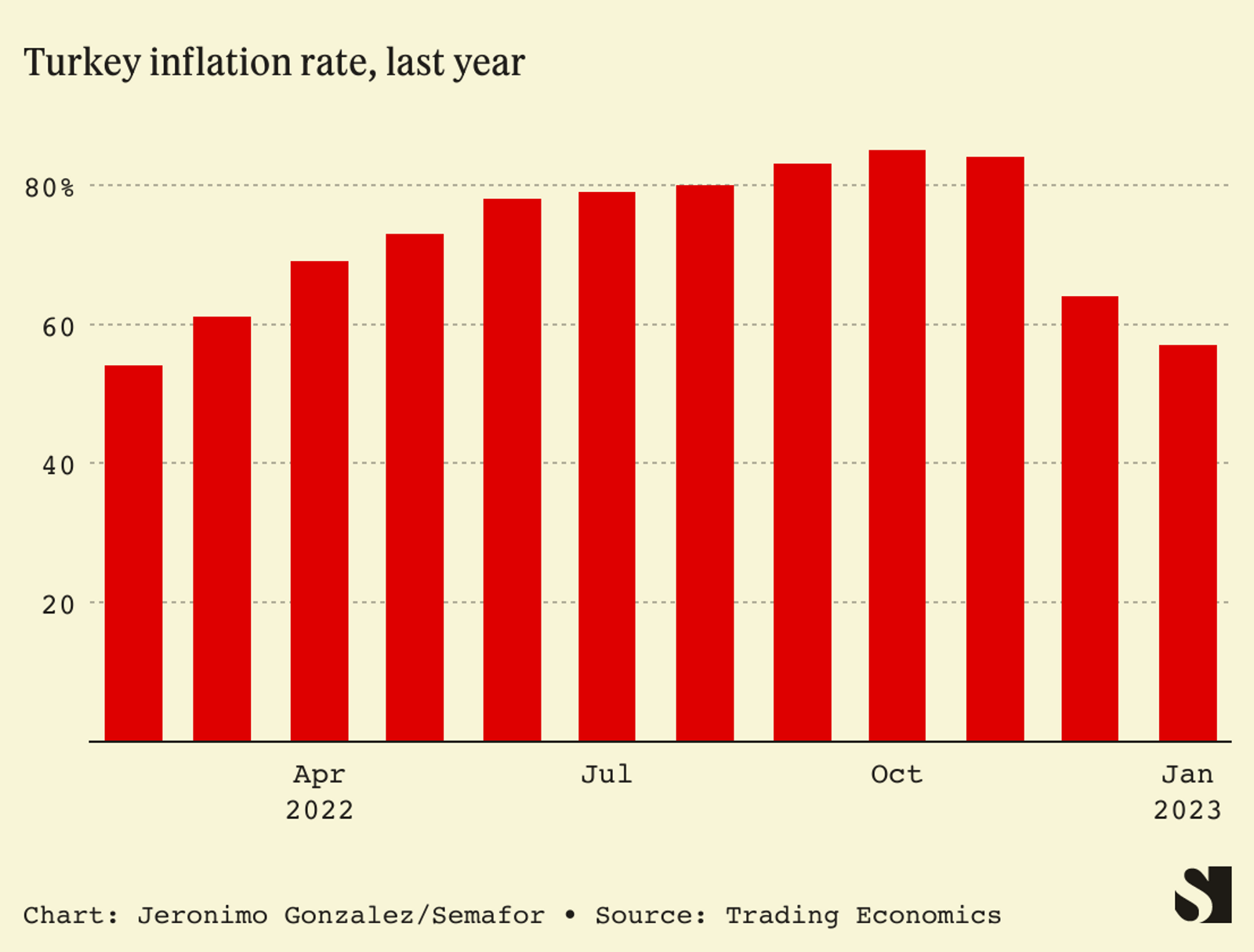 Like Argentina, Turkey has relied on unorthodox methods to contain it.
Turkish President Recep Tayyip Erdogan has pressured his country's central bank to cut interest rates, insisting that raising them would only harm the economy and diminish economic growth.
"My biggest battle is against interest. My biggest enemy is interest," Erdogan said last year. "We lowered the interest rate to 12%. Is that enough? It is not enough. This needs to come down further."
According to an economic analyst, these measures are taken in pursuit of winning the presidential election in June this year. Economists expect inflation to fall to 40% by the time of the election.
Erdogan has sought for years to exert personal control over Turkey's central bank, firing three of its governors who opposed his unorthodox economic views, further fuelling economic uncertainty.

The View From The EU and The US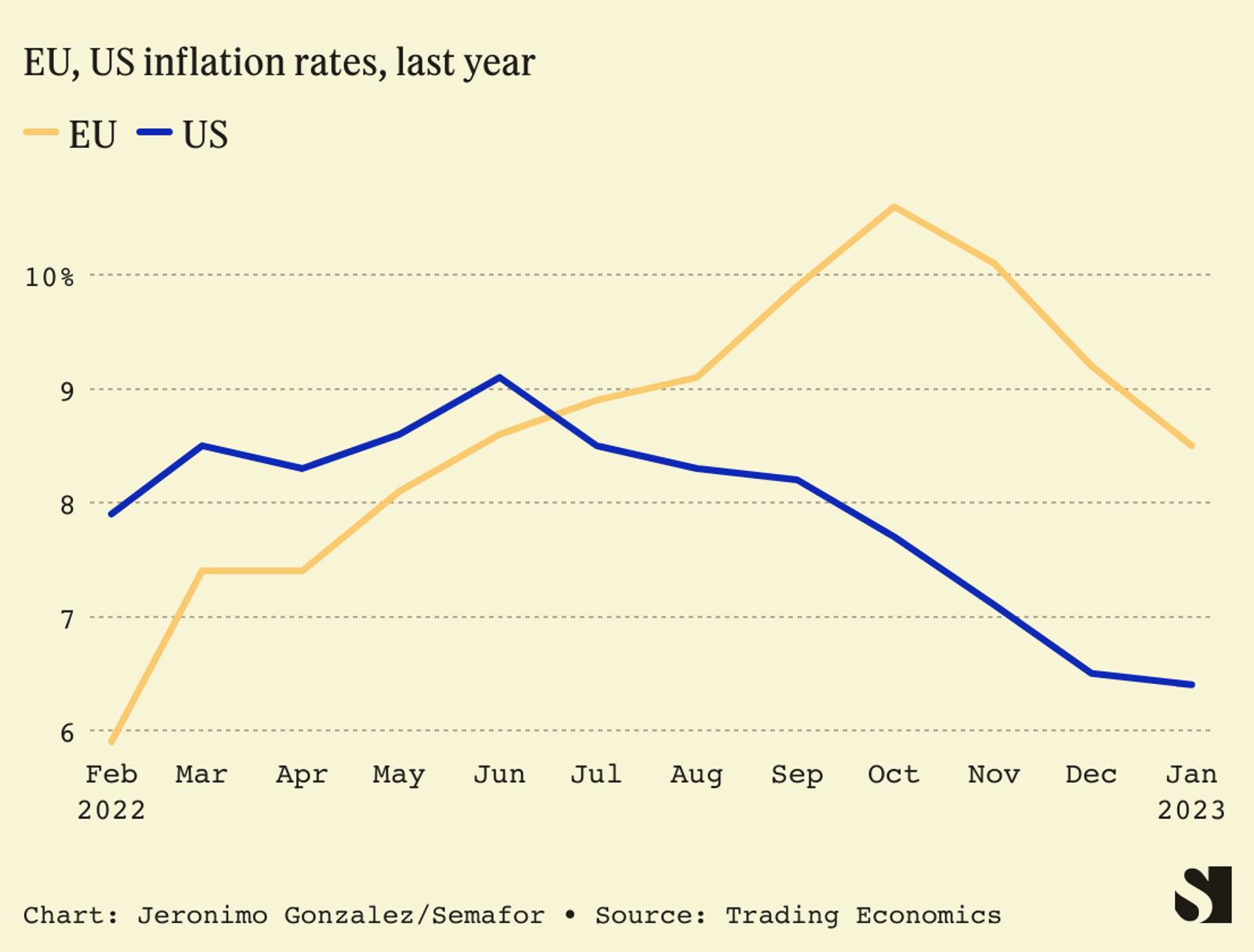 The European Union and the U.S. have managed to tame inflation through a series of interest rate hikes. Both have now set interest rates at their highest level since the 2007-2009 recession.