The News
A special grand jury that investigated efforts by former President Donald Trump and his allies to overturn the 2020 election said one or more witnesses they heard from may have lied under oath.
The 23-member grand jury, convened last year by Fulton County District Attorney Fani Willis, recommended that prosecutors pursue perjury charges against those individuals "where the evidence is compelling," according to the first portion of the report which was released Thursday.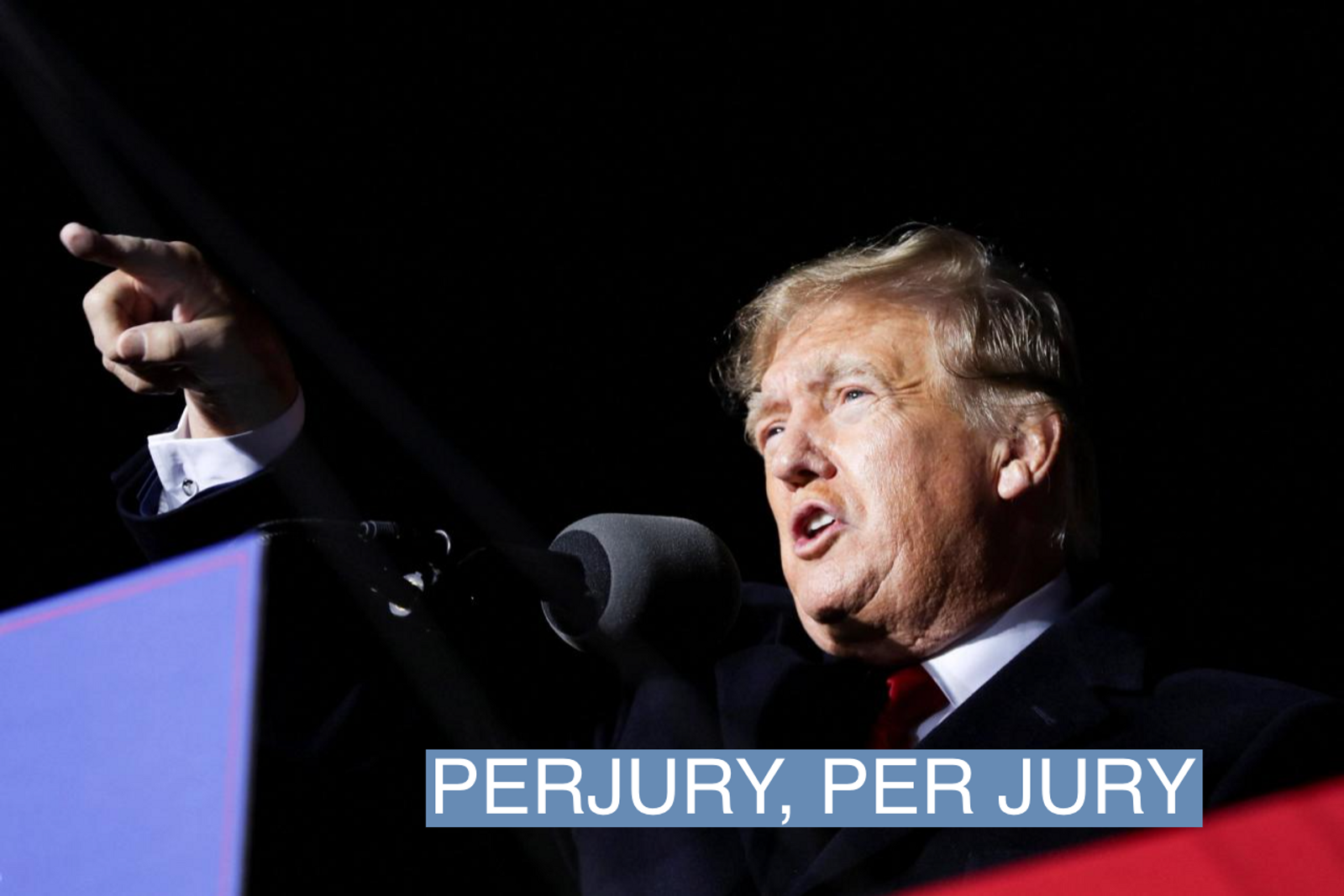 Know More
The panel spent months hearing from 75 witnesses about efforts to overturn the 2020 election, including a call to Secretary of State Brad Raffensperger in which Trump asked Georgia officials to "find 11,780 votes," just enough to reverse his loss.
Prosecutors also looked into a plan that involved convening a slate of "fake" Republican electors who signed certificates declaring Trump had won Georgia's 16 Electoral College votes.
The grand jury heard from state and party officials, as well as members of Trump's inner circle. Witnesses included Raffensperger, Georgia Gov. Brian Kemp, Trump's former attorney Rudy Giuliani, and South Carolina Sen. Lindsey Graham.
Trump himself was not called to testify. The report did not name which witnesses are suspected of lying under oath.
The portions of the report that discuss specific charging recommendations weren't released Thursday. Only the report's introduction and conclusion were unveiled, along with the section about concerns that witnesses may have lied to them.
The grand jury also noted that they heard from poll workers and state officials, and found "by a unanimous vote that no widespread fraud took place in the Georgia 2020 presidential election that could result in overturning that election."

Now What?
As a "special grand jury," it could not issue indictments, but had the power to subpoena witnesses and make recommendations. It was aimed at helping Willis' office determine whether a crime was committed in Georgia in the weeks after the 2020 election.
Willis said during a court hearing last month that decisions on pursuing indictments were "imminent." If she does want to seek charges, she would have to take them before a regular grand jury.
She argued against releasing the full report before decisions are made, saying "we have to be mindful of protecting future defendants' rights."