The News
Nicola Sturgeon announced her decision to resign as Scotland's first minister on Wednesday after more than eight years in the role.
Speaking at a news conference in Edinburgh, the Scottish National Party leader said she will remain in office under her successor is elected.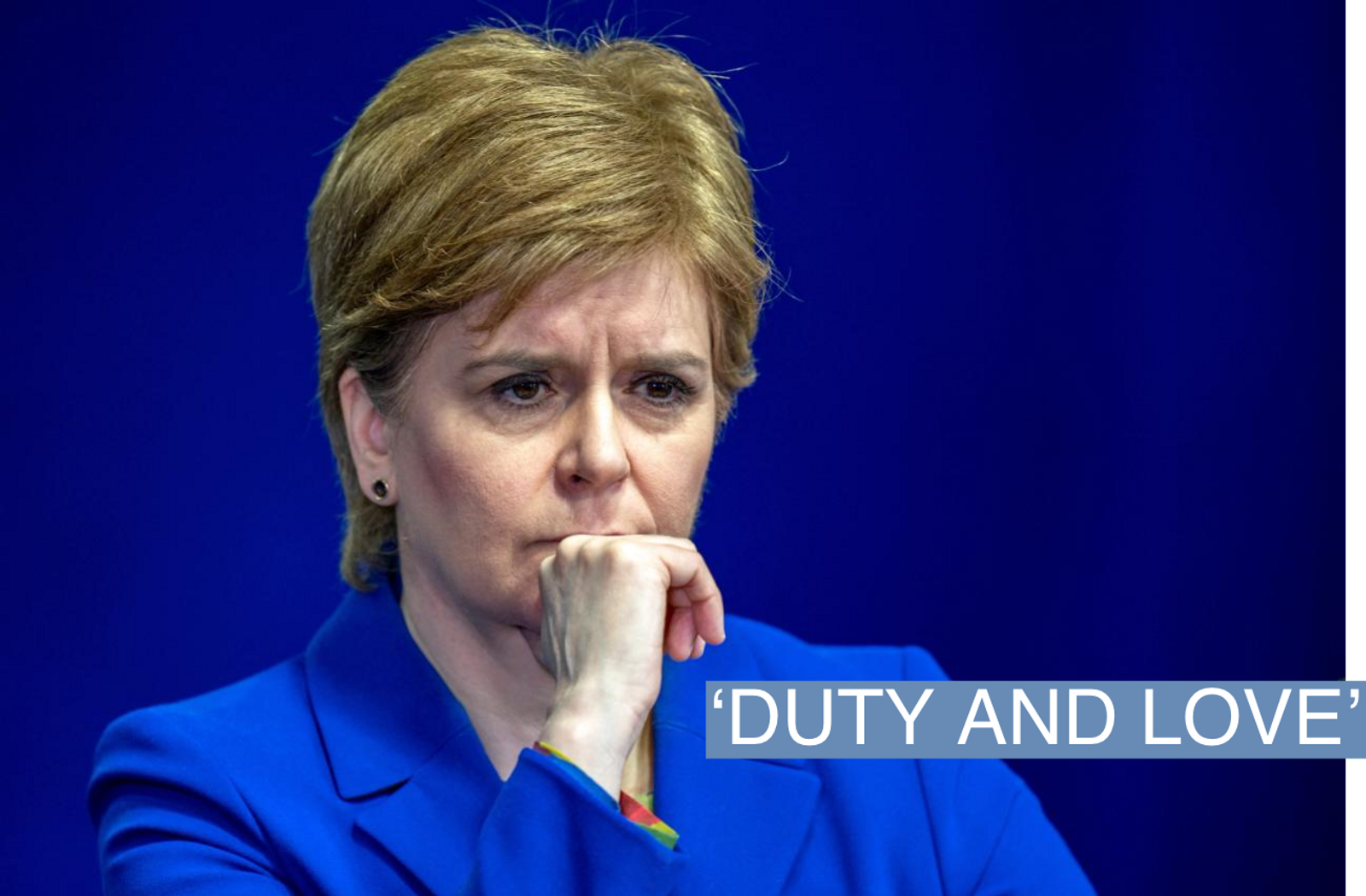 Know More
Sturgeon, 52, told reporters she had been "wrestling" with the decision for some weeks. "My decision comes from a place of duty and love," she said.
Politico reported that Sturgeon's shock resignation surprised even members of her own Scottish National Party. Speaking confidentially, a party member told the outlet that "literally nobody at HQ" was told about her coming announcement.
Over the course of her resignation speech, Sturgeon said her decision was based on the personal pressures that came with the role. "Giving absolutely everything of yourself to this job is the only way to do it," she said, and that it was important to know "almost instinctively when the time is right to make way for someone else."
Sturgeon denied that current issues facing her party, including the recent debate about transgender prisoners, were the cause of her resignation.

Step Back
The outgoing Scottish leader has recently faced controversy over a £107,000 ($129,000) loan her husband, Peter Murrell, made to the SNP. Sturgeon has maintained that Murrell's loan was made using his own resources.
Scottish police are also currently investigating the SNP for potential fundraising fraud over a missing £600,000 in party finances.
Sturgeon's SNP has long campaigned on a platform of Scottish independence from the United Kingdom. In September 2014, Scotland held a referendum on seceding. The vote failed, with 55% voting to remain part of the U.K.