The News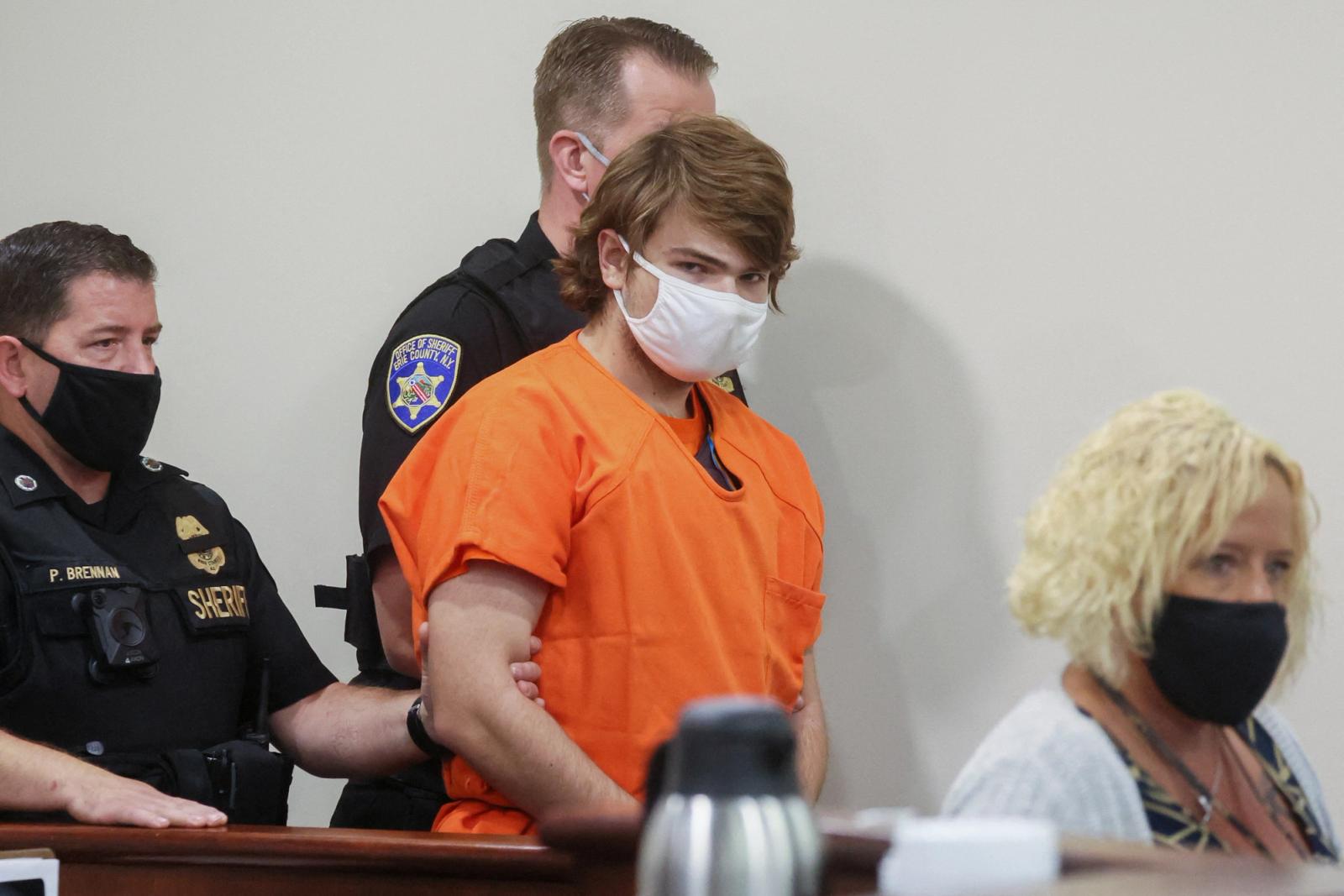 The gunman who killed 10 people in a racist attack last year at a supermarket in Buffalo, New York, has been sentenced to life in prison without parole.
Payton Gendron, 19, had pleaded guilty to all charges against him in November, after becoming the first person in the state's history to be charged with domestic terrorism motivated by hate.
Before his sentencing, he apologized for his actions, saying he was "very sorry for all the pain I've caused the victims and families."
"I cannot express how much I regret all the decisions I made leading up to my actions on May 14th," he said. "I did a terrible thing that day. I saw and killed people because they were Black. Looking back now, I can't believe I actually did it. I believed what I read online and acted out of hate. And now I can't take it back. But I wish I could. And I don't want anyone to be inspired by me and what I did."
He separately faces federal hate crime and domestic terrorism charges. His attorneys have said that they would consider a guilty plea if prosecutors agree to forego the death penalty.

Know More
The victims' family members had the opportunity to address the shooter before his sentencing. Some said they did not wish the death penalty for him.
"I get it man, you've been brainwashed," said Wayne Jones Jr., the son of victim Celestine Chaney. "I've been there. You don't even know Black people. I hope you find it in your heart to apologize."
"You took 53 years from me," said Yvonne Elliott, brother of victim Andre Mackniel. "You took the last of my line. He was all I had left. I will never understand why. I don't think anyone will. But you will get what you have coming from you."
Others were visibly more angry. As Barbara Massey, the sister of victim Katherine Massey, was angrily berating the gunman, an unidentified man behind her suddenly lunged at Gendron, causing authorities to pull him out of the room and temporarily delay the sentencing.
The gunman's lawyer, Brian Parker, also appeared emotional during a statement to the court, saying that social media and lack of gun control laws were partly responsible for his client's violent act.
"The racist hate that motivated this crime was spread through online platforms, and the violence that was made possible was in part due to the easy access of assault weapons," Parker said. "Still, our client is responsible for this crime. He will spend the rest of his life locked away and eventually he will die in state prison."
Before delivering the sentence, Erie County Court Judge Susan Eagan condemned systematic racism in the U.S. and delved into the role white supremacy played in the massacre.
"The ugly truth is that our nation was founded and built, in part, on white supremacy," she said. "The effects of these policies, some current and other decades and centuries old, created the segregation in our city, and enabled our defendant to research and identify his target to maximize the impact of his evil intent. All of these policies and systems, either sponsored or tolerated by the government and implemented by individuals were designed to destroy the very fabric of family life, opportunites for success, the creation of generational wealth, and even the mere existence of hope in communities of color."
On May 14, the gunman opened fire on shoppers at the Tops supermarket using a legally purchased AR-15 rifle that he had illegally modified.
The perpetrator live streamed the attack on Twitch for nearly two minutes before the company took down the stream. He had previously published a racist manifesto, where he voiced support for the far-right "Great Replacement" theory that white Americans are being culturally drowned out by people of color, and expressed admiration for other mass shooters, including the gunman who killed 51 people at a New Zealand mosque in 2019.
Prosecutors said that he had previously traveled twice to the Tops supermarket – a more than two hour drive from his New York home – to count the number of Black customers at the store.

Step Back
The shooting reignited a nationwide debate on both gun laws and systematic racism. New York Gov. Kathy Hochul subsequently signed a comprehensive bill package that, among other provisions, now bars anyone under 21 from purchasing a semiautomatic rifle within the state.
An investigation led by State Attorney General Letitia James found that social media platforms – including Twitch – contributed to the gunman's radicalization. While social media companies are typically not liable for defamatory user content, one representative for the victims' families told ABC News that they are looking into whether it is possible to sue the platforms for promoting constant engagement that could have contributed to the shooter's racist ideologies.