The News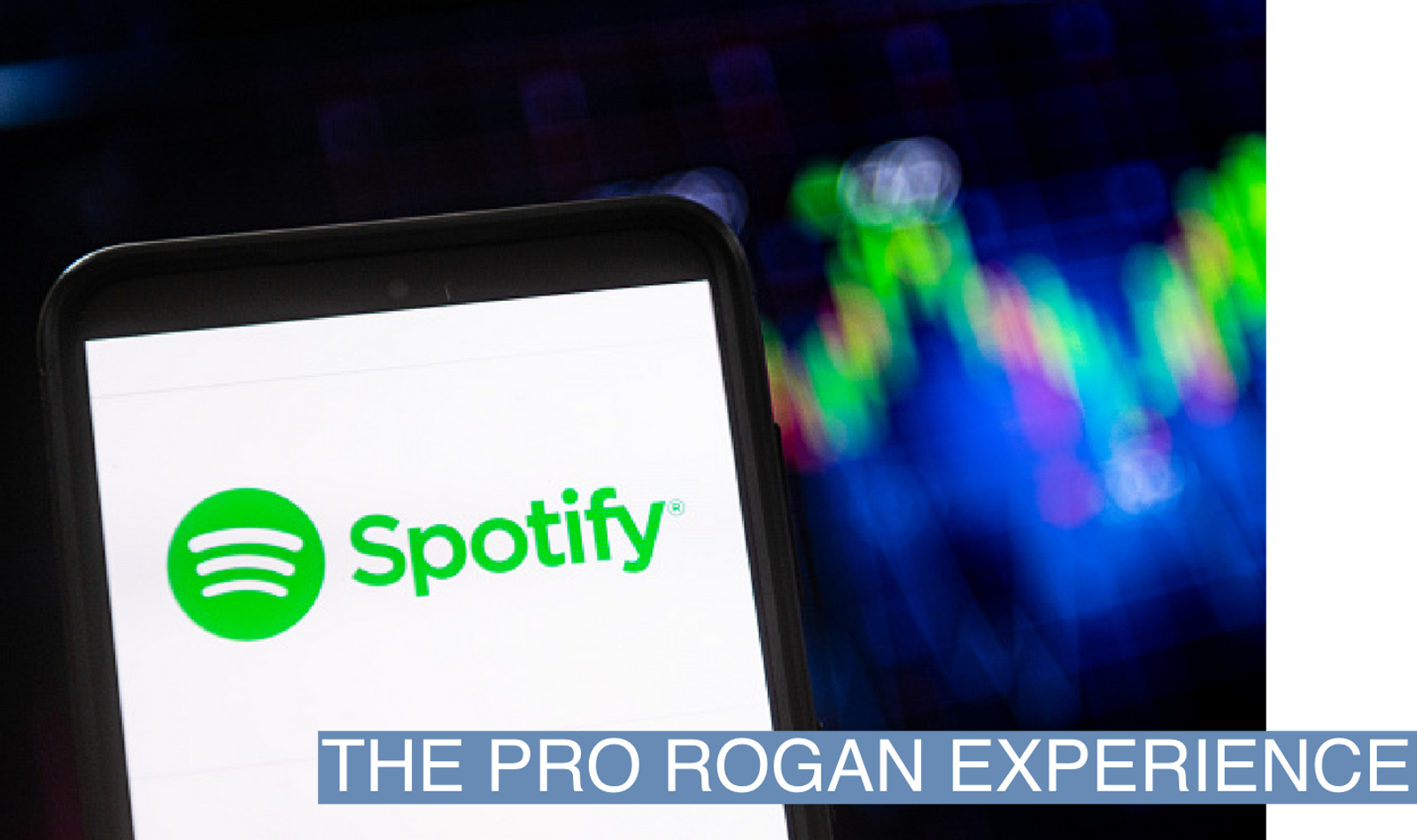 By 2021, Spotify had paid to sign some of the biggest names in podcasting, and it was ready to start squeezing its competitors.
The Swedish audio streaming giant had spent hundreds of millions of dollars to purchase podcast production companies and big name creators in the hopes of luring new subscribers to the platform. Now, Spotify chief content officer Dawn Ostroff — a TV veteran most famous for bringing Gossip Girl to the CW — was ready to stop many of these creators and companies from sharing podcasts on Apple and Amazon, and keep the content exclusively on Spotify.
Then Bill Simmons sent an email to her boss.
Simmons had sold the sports and pop culture audio empire The Ringer to Spotify a year earlier for $200 million. Now he wrote Spotify CEO Daniel Ek to argue for keeping the Ringer's mass audience on Apple and its advertising revenue, driven by the explosion of sports betting.

Max's view
Simmons won the argument. But that 2021 dispute exposed deep questions about the strategy behind Spotify's billion-dollar bet on podcasting. In January, Spotify pushed out Ostroff and canceled nearly a dozen shows at its highest-profile podcast investment, the studio Gimlet. Podcasting was a "big drag on our business in 2022," the company's chief revenue officer said earlier this month.
"In hindsight, I probably got a little carried away and overinvested relative to the uncertainty we saw shaping up in the market," Ek said on an earnings call in January. "So we are shifting to focus on tightening our spend and becoming more efficient."
Spotify was a one-company podcast bubble. Its drastic cuts have triggered a podcast winter, as the small studios it helped support consolidate and lavish narrative productions wane. But rivals from tech giants Amazon and Apple to the radio company iHeart have found better returns on more cautious bets. Spotify's pivot has more in common with the recent cuts to Hollywood's spending on streaming television.
The company declined to comment on the record.

KNOW MORE
Spotify's podcast push began in earnest in 2016, when Ek invited audio executives including higher ups at Gimlet to the company's headquarters in Stockholm, Sweden to explain the emerging American podcast market. The massive success of Serial in 2014 had set off a gold rush in audio at the same moment that Spotify had emerged as the dominant force in music streaming powered by strong tech and a user-friendly interface. But Spotify's profit margins were narrow, as a handful of record companies dominated the value chain in music. The company saw podcasting as a rapidly growing space without middlemen.
Spotify spent a year hiring executives and podcast staff, building a backend to support the new formats, and canvassing for potential acquisition targets. In early 2019, the company eventually settled on what it saw as three complimentary companies: Gimlet, a production studio that churned out popular and critically-acclaimed hits like Reply All and StartUp; Anchor, a company that helps amateur and independent podcasters make shows; and Parcast, a production studio that made primarily crime, science fiction, and mystery podcasts. It got high-end, mass appeal, and DIY.
To head up the division, in 2018 it had brought on Ostroff, who was then leading Conde Nast Entertainment. And she went on a shopping spree. Spotify purchased the Ringer in February 2020, and forked over huge cash for deals with Alex Cooper, the co-host of Parcast's Call Her Daddy, and Joe Rogan, whose rambling, hours-long podcasts had somewhat confoundingly become the biggest hit in podcasting since Serial.
The acquisitions set off an arms race among competitors, but quickly took Spotify from an afterthought in the podcast space to the leader. The company said in 2021 that it overtook Apple as the biggest platform in podcasts, and the company is similarly neck-and-neck with SiriusXM as the biggest podcast network, making the company both one of the biggest producers of podcasts and the place where most people listen to them.
But the challenges were growing. Spotify was still not profitable and had spent a billion dollars building a podcast empire that was increasingly bloated and had focused on acquisition of users over advertising sales. Its strategy of making most major podcasts exclusive to the platform was internally divisive: Creators felt that it kept shows from reaching the broader audience of people who preferred Apple Podcasts, YouTube, or Stitcher, and it limited advertising revenue.
Ostroff's biggest editorial bet, however, was on Hollywood talent, and on a podcast industry that has increasingly centered on packages created by talent agencies.The former executive had focused on signing big name celebrity talent, courting A-Listers and making overtures to non-podcasting celebs like Kerry Washington, Gigi Hadid, Bill Maher, and Jennifer Aniston.
She appeared to deliver on the promise: Spotify signed deals with the Obamas, Kim Kardashian, and Prince Harry and Megan Markle. But others at the company saw her as inexperienced in audio, and focused on big names over quality content. People familiar with Spotify's numbers said Michelle Obama, TikTok star Addison Rae, and Kardashian's podcasts were initially successful, but churned users quickly after the first few episodes, rather than developing loyal audiences. A Spotify source disputed this claim, saying that the shows were "successful series in terms of audience size, advertising, and ongoing listenership." Ostroff, the owner of several NFTs, was also intent on creating an expensive Bored Apes Yacht Club podcast.
And not all of the celebrity partnerships were flourishing. As Puck reported last year, there was friction between Spotify and Higher Ground, the Obamas' production studio. While both Barack and Michelle Obama hosted individual podcasts on the platform, Spotify executives had hoped that they would play major roles in other podcasts that Higher Ground was producing for Spotify. Higher Ground, for its part, had told Spotify from the beginning that the studio's entire goal was to elevate a group of stories and voices, not just the ones of its founders. Higher Ground left Spotify for Audible.
There was also trouble at other individual studios.
While Gimlet was one of the first major podcast production companies, the acquisition by Spotify had saved the podcast production company, which had been seeking a buyer. Under Spotify, Gimlet suffered as a business and an editorial operation. Before the acquisition, much of Gimlet's revenue came from a branded studio that helped supplement the advertising business. But Spotify was not interested in the branded podcasts and bespoke ads Gimlet had been creating, and shut down the studio.
In 2021, Gimlet's biggest hit show Reply All imploded following internal uproar over unionization and a series on the Bon Appetit test kitchen. (One source for this story warned me not to focus on the saga, which has seemed to curse anyone it touched. The drama at the test kitchen cascaded into the firings of higher-ups not just at Conde Nast, but also at Gimlet, after Reply All's coverage of the mess. It then proved divisive at the New York Times, whose coverage of the affair was a terse compromise story. For fear of bad karma, we won't linger here.)
After Reply All, Gimlet struggled for a hit. Critically acclaimed shows like The Resistance earned profiles in the New York Times and on NPR's Fresh Air — but failed to win large audiences. Episodes of the show didn't crack six figures in downloads, according to a person familiar with their numbers.
Rogan offered an alternative path: lightweight, expensive syndication. Before the interviewer  signed with the company, his podcast wasn't even on the platform. Despite the fact that he remained non-exclusive to Spotify, by signing Rogan for a reported $200 million, Spotify brought in boatloads of new users — in 2022, the company boasted that 125 million had listened to a podcast in the first quarter of the year alone. But the host was also the primary source of well-documented internal friction among staff over his comments about trans people and vaccines among other topics. Figures ranging from Prince Harry to executives from Higher Ground to podcaster Brené Brown pressed Ostroff on what the company's plans were to rein him in.  (Private answers were the same as the public ones: nothing).
Instead, the company looked to tamp down internal dissent. After one particularly charged Rogan blowup in 2021 (he said of Caitlyn Jenner that "maybe if you live with crazy bitches long enough, they fucking turn you into one,")  Reply All co-host Alex Goldman wrote in an open Spotify Slack channel that he had been contacted by a Vice journalist who was looking to speak anonymously with Spotify staff about how they felt about Rogan's comments and previous episodes about trans issues. Staff immediately flagged the Slacks to company higher ups, who reprimanded Goldman, and forced him and several other employees to post apologies written by the company in Slack.
Now, there are also questions about whether Spotify will retain its biggest star. Some insiders speculate that Rogan could choose not to renew his deal when it ends later this year and go independent or sign with another audio company. His ties to the company have frayed: Courtney Holt, the executive who recruited Rogan, is no longer with Spotify. And although he reportedly has a strong clause in his contract protecting his ability to say whatever he wants, Rogan said publicly that the vaccine comments nearly prompted the company to end their relationship.
Update: A Spotify spokesperson initially declined to comment on the record. But after Semafor's story was published, the spokesperson told the New York Post on the record that Rogan's deal does not expire this year. The New York Times previously reported that Rogan signed a three and a half year deal "with the possibility of more" in 2020.

Room for Disagreement
Spotify isn't changing its strategy so much as adjusting its mix of programming. The investments in podcasts and ad tech helped create a new business for Spotify, advertising. Thanks to Ostroff's investment in content, "Spotify was able to innovate on the ads format itself and more than double the revenue of our advertising business to €1.5 billion," Ek wrote in the memo announcing her departure.

The View From Wall Street
The activist investment firm ValueAct Capital Management disclosed a stake in Spotify last week, adding to the pressure to cut costs.
"We are entering a great sortation between what businesses are built to last versus which ones were built for the bubble," ValueAct CEO Mason Morfit said. "We are shifting to a world where the rules matter again."