The News
Brazilian President Luiz Inacio Lula da Silva will meet U.S. President Joe Biden in Washington later today.
During the visit Lula is expected to propose a "peace club," reported Brazilian media, to negotiate a way out of Russia's war in Ukraine.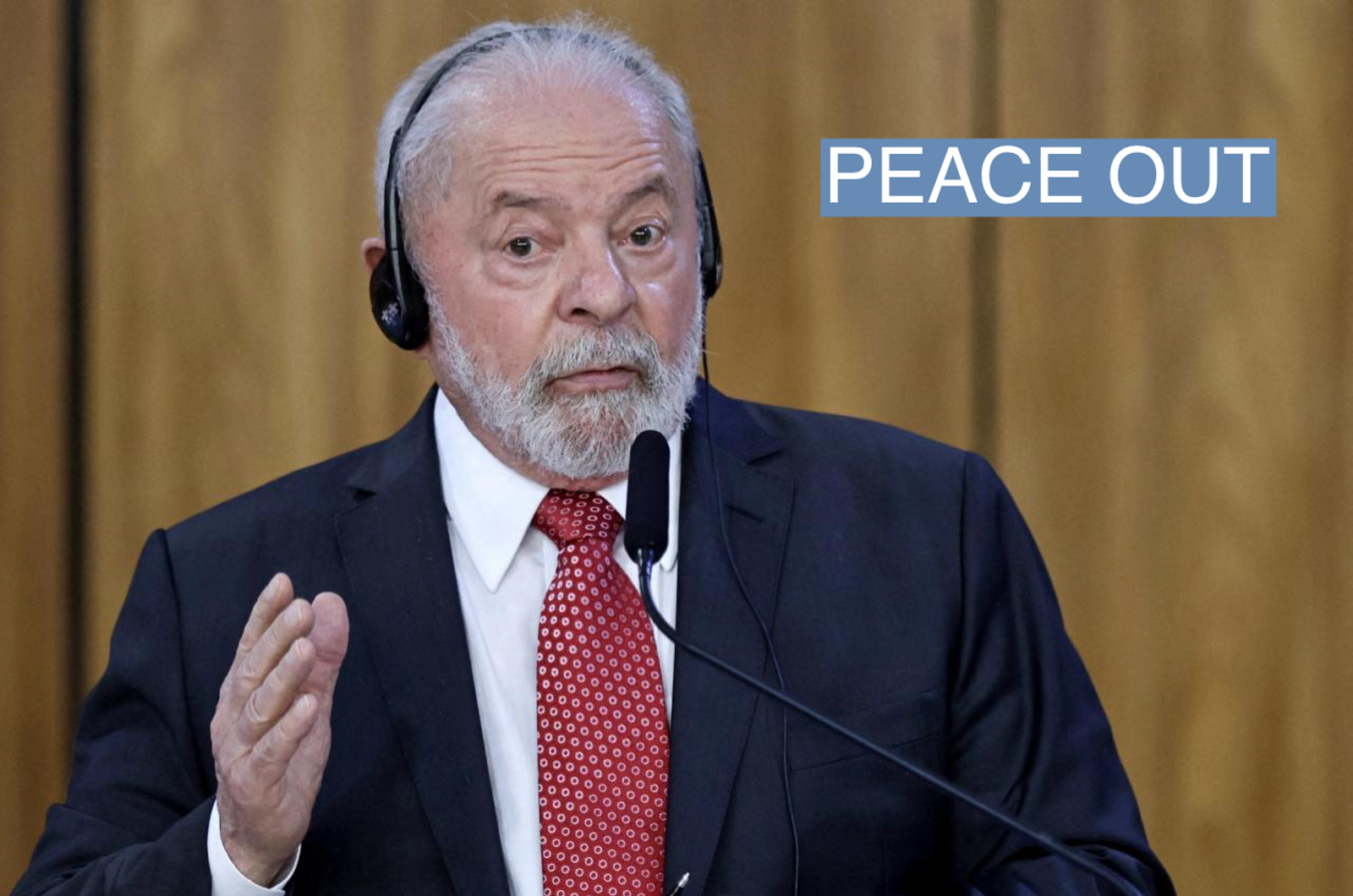 What is the peace club?
Much is still unknown about the proposal, but Brazilian outlet Folha reports that the forum would include the U.S., China, India, and other countries not directly — in the view of Brasilia — involved in the war in Ukraine.
Biden is "looking forward" to hearing about the peace club proposal and welcomes Lula's willingness to reengage on the global stage, a senior U.S. administration official told CNN. However, the official added, Biden and Lula "may not always agree on everything."
Lula has been criticized in the past for both-sides-ism over the conflict, saying Russia and Ukraine share blame.
During German Chancellor Olaf Scholz's visit to Brazil last month, in which he tried to rally Latin American support for Ukraine, Lula said "when one won't, two won't fight. You have to want peace."
If the conflict dominates Lula's meetings in D.C., he and Biden "will walk away mad," according to Brian Winter, editor of Americas Quarterly.
That would be a missed opportunity for progress on important issues. Lula and Biden's shared experience of defeating "wannabe authoritarians," and their common interest in building green energy infrastructure and preserving the Amazon, could make for a productive summit.

Step Back
This isn't Lula's first foray into the "big leagues" of world diplomacy. In 2009, during his first turn as president, Lula faced criticism for his attempt to seek warmer relations with Iran amid U.S. pressure on the Middle Eastern country to accept a nuclear deal. It was ultimately a "failed effort," Winter wrote.