The News
North Korea's celebrations marking the 75th founding anniversary of its army, sparked conversations about a special guest at the front and center of the events: the daughter of leader Kim Jong Un.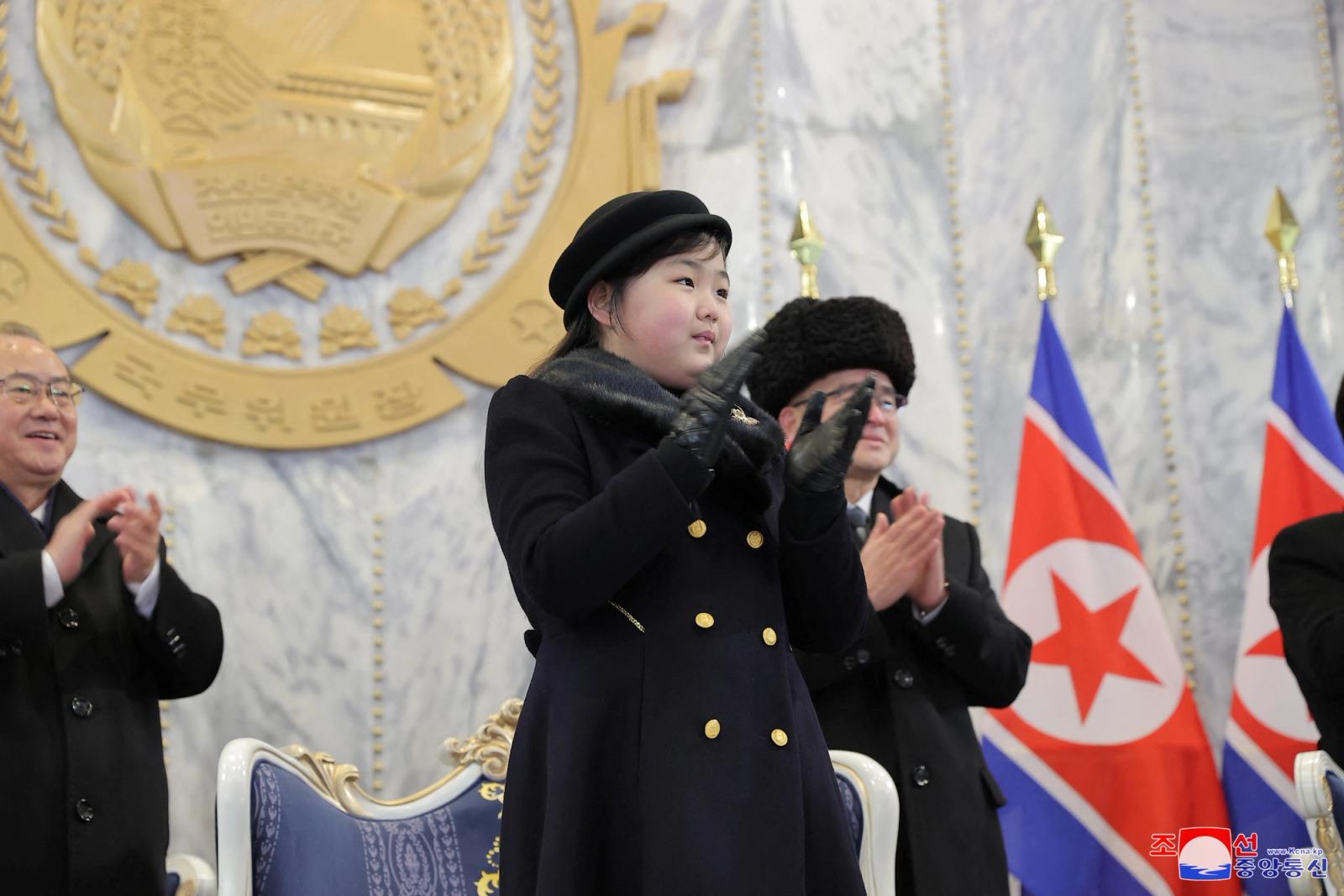 Kim Ju Ae believed to be Kim Jong Un's middle child, was in the spotlight at a banquet on Tuesday, seated in the center with her parents on either side and surrounded by high-ranking military officials.
She was also at the forefront of the military parade on Wednesday, seen in multiple photos and videos released by state media, accompanying Kim at various events and walking hand in hand with him as the parade ended.
With Kim's health a concern over the last several years, there has been speculation about who will succeed the dictator, given that the country's politics revolves around one family's bloodline.
Here's what we know — and don't know — about the girl who may become North Korea's next ruler.

Know More
The middle child
The Kim family is so secretive that it isn't exactly clear how many children the leader has. But multiple intelligence agencies and news reports indicate that Kim likely has three children.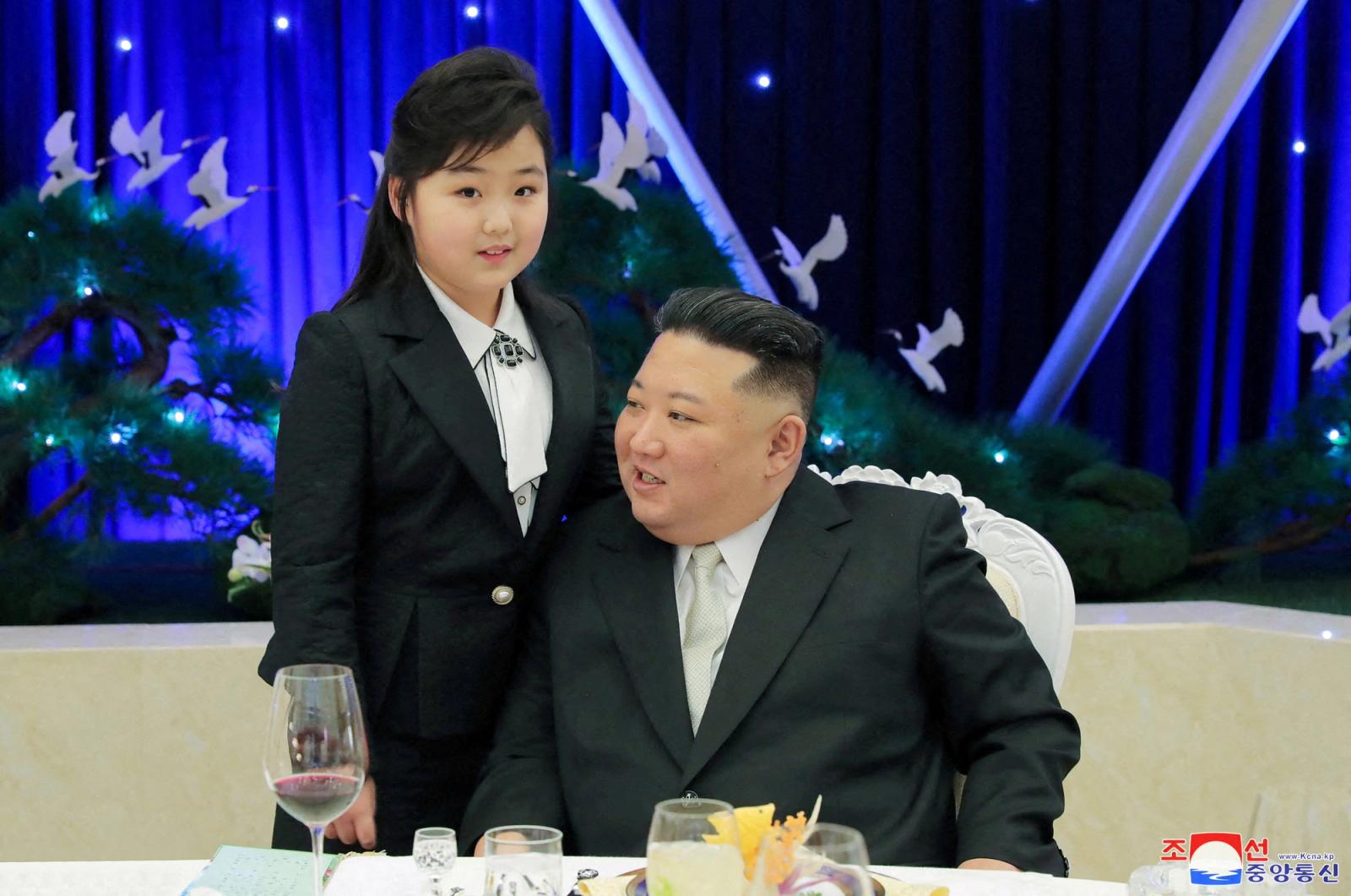 According to officials, Ju Ae is the middle child and was born in 2013, making her about 9 or 10 years old. Basketball player Dennis Rodman told reporters that he had met her when he visited the country that year.
Kim's other children include an older son, born sometime around 2010, and another daughter born in 2017.
Seniority does not guarantee leadership in North Korea, with Kim himself being a middle child.
The "beloved" child
Ju Ae's multiple photoshoots with her father over the last couple of months, including an appearance during a nuclear missile test, have prompted some analysts to believe that Kim is likely positioning her as his successor.
State media has also hinted at the close father-daughter bond between them, previously describing her as Kim's "most beloved" child.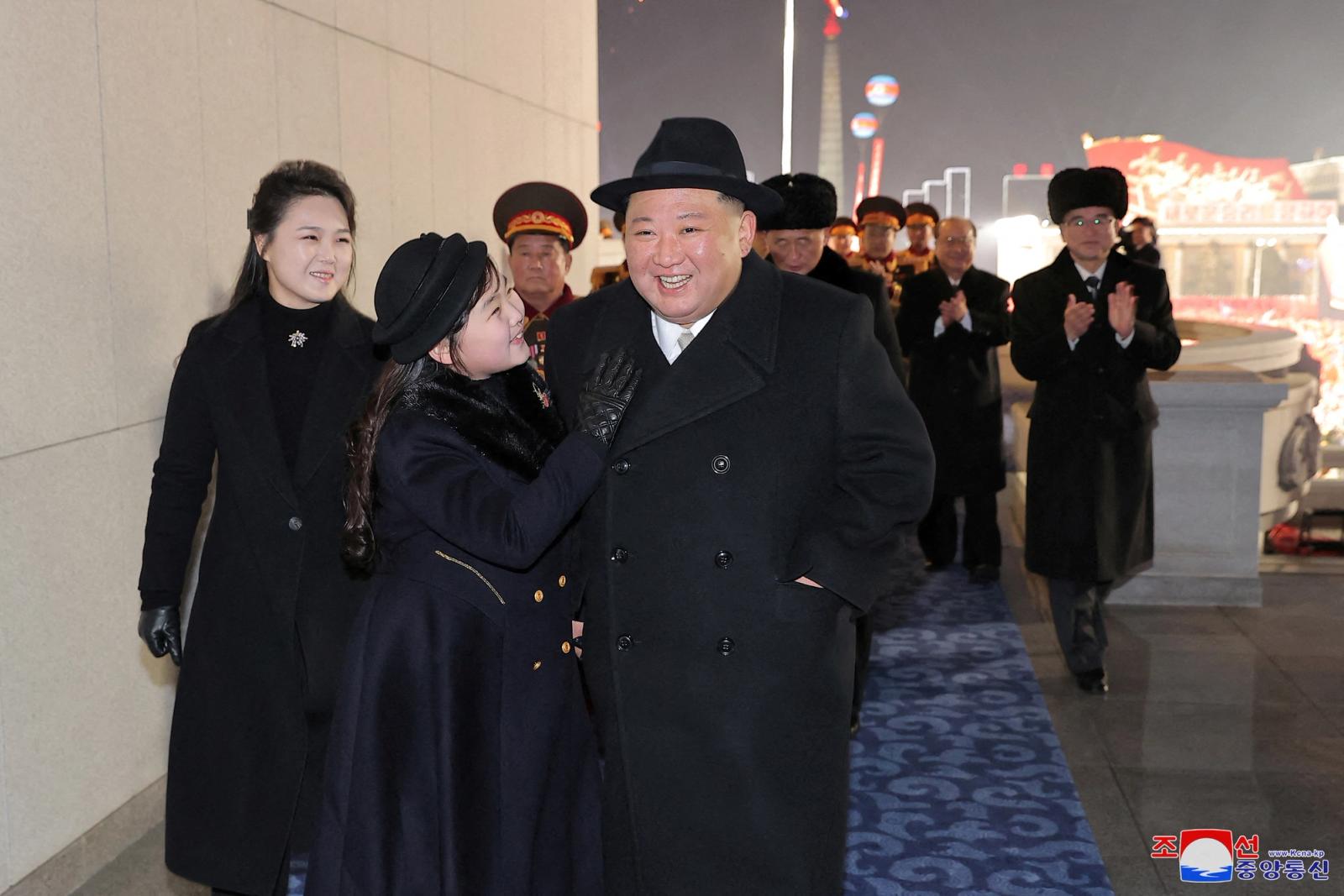 The Washington Post reports that there was an "apparent upgrade" on Wednesday, after state media identified her as Kim's "respected daughter."
In one video from Wednesday's military parade, she was seen holding her father's face.

The View From North Korea
Perhaps the biggest debate to emerge from the recent photo ops is whether North Korea — primarily a male-dominated society — is ready for a woman to lead the totalitarian state.
There have been some indications that the patriarchal norm is changing. Kim has appeared to elevate women to powerful positions in the country. This includes his sister, Kim Yo Jong, who has at times taken on some of Kim's official capacities, such as attending the opening ceremony of the 2018 Pyeongchang Winter Olympics. Yo Jong has also been viewed as Kim's possible successor. Kim's top aides include Foreign Minister Choe Son Hui and Hyon Song Wol, who oversees public events.
Some experts have said that Ju Ae's recent string of public appearances is a way for North Korean society to begin acclimating to a potential female ruler.
James Fretwell, an analyst for the North Korean monitoring platform NK News, told the BBC that it is not inconceivable for the next leader to be a woman.
"While North Korea is a male-dominated society, it's also a Kim-dominated society," he said. "More than anything, her bloodline will make her potential leadership candidate. It would be more surprising if someone outside of the ruling Kim family — male or female — managed to take the top spot."
Michael Madden, director of North Korea Leadership Watch, told Reuters that barring any health emergencies leading to Kim's death, there is "ample time for North Korea's political culture to change and create the conditions for a female successor."

Room for Disagreement
Other experts caution it is premature to assume that Ju Ae's recent appearances mean she is Kim's heir apparent.
"In North Korea, gender is still important to be a leader," Hyun In-ae, a North Korean defector, told Reuters.
Some suggest that it's simply a ploy to show Kim as a fatherly figure.
Chun Su-jin, a South Korean who wrote a book on North Korean women leaders, told Reuters there is zero chance of the country's elite embracing Ju Ae as their ruler.
"It is not ready to welcome a leader of the other gender. (Kim) is just staging a show that he is a loving father, not just a brutal dictator who shoots missiles," she said.