The Scoop
Fear of U.S. government scrutiny is holding up a deal to sell Forbes to a foreign buyer, leaving the company scrambling to find U.S. investors willing to lend their money and name to the iconic American magazine.
Shiv Khemka, an Indian billionaire whose fortune was amassed over decades living in Russia, has been leading the purchase of the iconic, if shopworn, American finance brand. But Forbes' bankers have told U.S. investors that they are looking for help to smooth the deal's approval by American national-security regulators, people familiar with the matter said.
Forbes' owners, a group of Asian investors that bought it in 2014, have been in talks since the fall to sell it to a firm controlled by Khemka and GSV, a Silicon Valley venture firm, Axios reported in December and Semafor confirms, with a deal price of slightly less than $800 million.
Citigroup bankers have been canvassing private-equity shops and family offices for names that might win approval from Washington, the people said. The goal, some of the people said, is to raise enough additional American money to make Khemka a minority investor.
Any deal would need approval from the Committee on Foreign Investment in the United States, the national-security panel that reviews foreign investments into companies with major American operations — even those, like Forbes, that are already foreign-owned. CFIUS has long held power over control investments, targeting key U.S. industries like technology and utilities.
Its definition of "critical infrastructure" has widened over the years, and in 2018, Congress gave it authority over minority investments in companies in certain fields, like those that hold sensitive, personal data.
Khemka has just one remaining investment in Russia, representing less than 5% of his holdings, a person familiar with the matter said. He had been on the board of a Russian defense contractor, but stepped off after the country's invasion of Crimea in 2014.

Ben's view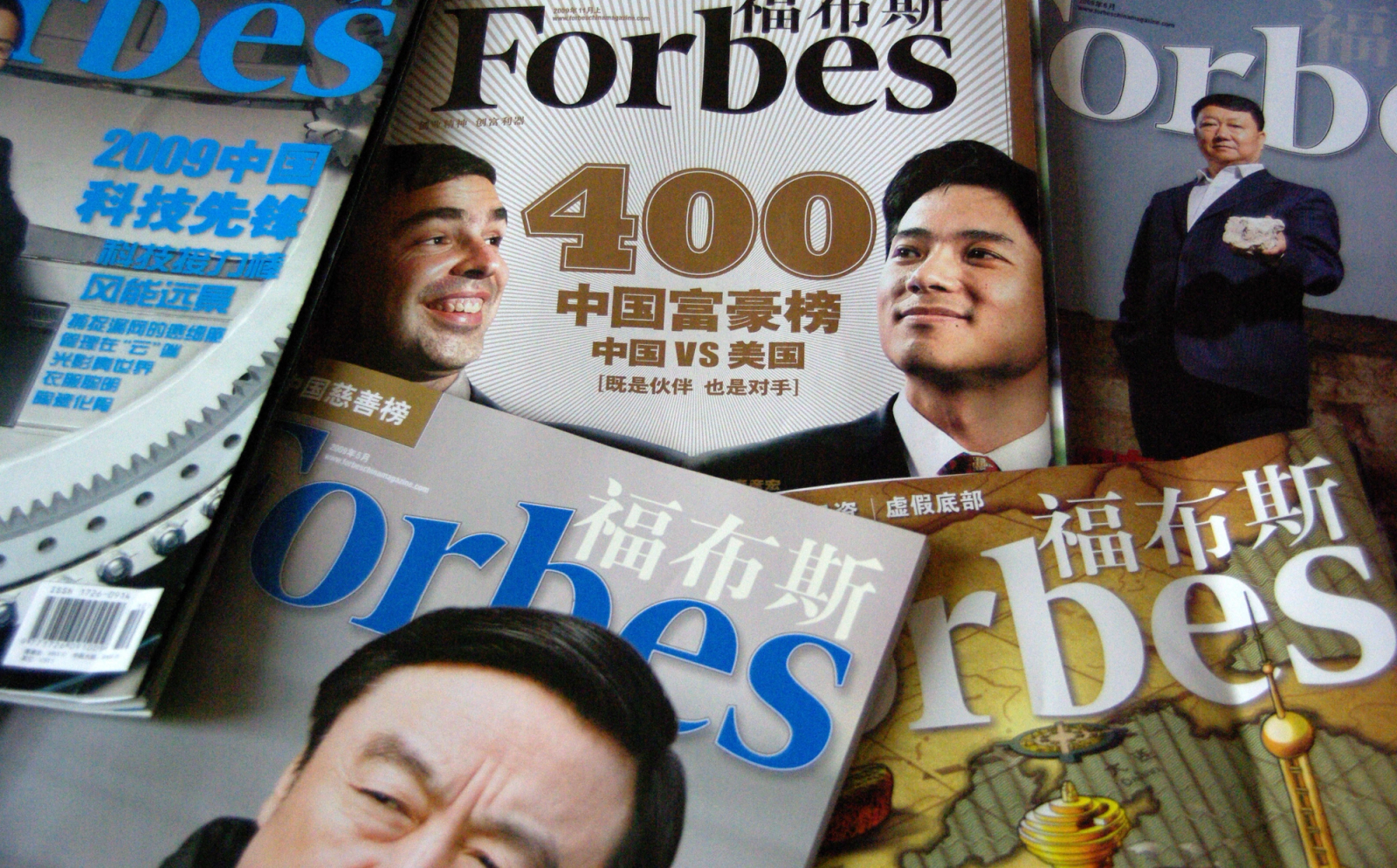 Is Forbes a strategic asset? The company, whose cover could once announce a bigwig's arrival on Wall Street's stage, is just recovering its status as a valuable business publication, having spent years running its brand into the ground as a low-quality farm for sponsored-content. Its saving grace is its widely-read lists of rich people.
But the fact that its new buyers are worried the U.S. government could block the deal reflects the changing times. In 2014 nobody raised an eyebrow at Chinese government cash: When Forbes was sold to Integrated Whale Media, a consortium of Asian investors, the deal breezed through CFIUS, which required no significant protective measures.
Since then, economic and military competition between the U.S. and China has increased, raising scrutiny over deals that have not drawn CFIUS concerns in the past. An analyst writing in the Washington Post, Isaac Stone Fish, uncovered several examples of apparent editorial meddling under Forbes' Chinese owners, including cutting ties with an outspoken critic of the Communist party.
The current deal is happening in the shadow of a failed acquisition in 2021, when a blank-check company whose investors included China's sovereign wealth fund agreed to acquire Forbes. The deal collapsed under public scrutiny, including from four U.S. senators, who raised concerns that it would be turned into a propaganda arm of the Chinese Communist Party.
"Forbes is a recognizable American brand with immense propaganda value to the CCP,"  they wrote in a letter urging the U.S. Treasury, which leads CFIUS, to block the deal. "Direction of Forbes' editorial content and business operations, or its access to Forbes' financial and personal research, could present a serious national security threat to the United States."

Liz's view
The scramble to fill a cap-table hole with dyed-in-the-wool American investors illustrates a challenge in today's dealmaking landscape: In a tough fundraising environment, a lot of the money in the world comes from problematic places.
Middle Eastern governments have been aggressively shopping for Western assets, bringing loads of cash but also ties to brutal regimes and complicated geopolitics. Goldman Sachs and China's government fund partnered in 2017 to raise $5 billion from international investors; little came of it.
Deals are already facing a tougher road in Washington, where antitrust regulators have been more aggressive. CFIUS is a different gantlet, and one that is far less transparent, shrouded in the concerns of a Washington that is uniquely united in its America-first agenda.

Room for Disagreement
Stephen Heifetz, a partner at Wilson Sonsini Goodrich & Rosati focused on national security issues, wrote last month that the U.S. government's "unquenchable thirst for new rules … has been great for CFIUS lawyers and government officials, but probably not so much for the rest of the country."

The View From Asia
Underlying both Chinese and Indian investments in Forbes is the fact that the brand, as the New York Times wrote in 2014, "has retained a gloss in Asia that it has lost in the United States." For instance, a "Forbes Media Tower" opened in Manila in 2019.

Notable
Axios first reported that the possible deal with the Khemka-led group valued Forbes at around $800 million.
Retired U.S. Army Major General James 'Spider' Marks wrote in RealClear Policy that the potential sale of Forbes to Khemka should raise concerns.

Correction
An earlier version of this article said that Forbes' current owners included China's sovereign wealth fund. That fund was behind the blank-check company that sought to take Forbes public last year.