The News
Thousands of elderly and middle-aged residents carried umbrellas and stood outside Wuhan's Municipal Government building on Wednesday to protest recent changes to the city's health insurance policy that some say would affect nearly 2 million retirees in the capital city of China's Hubei Province.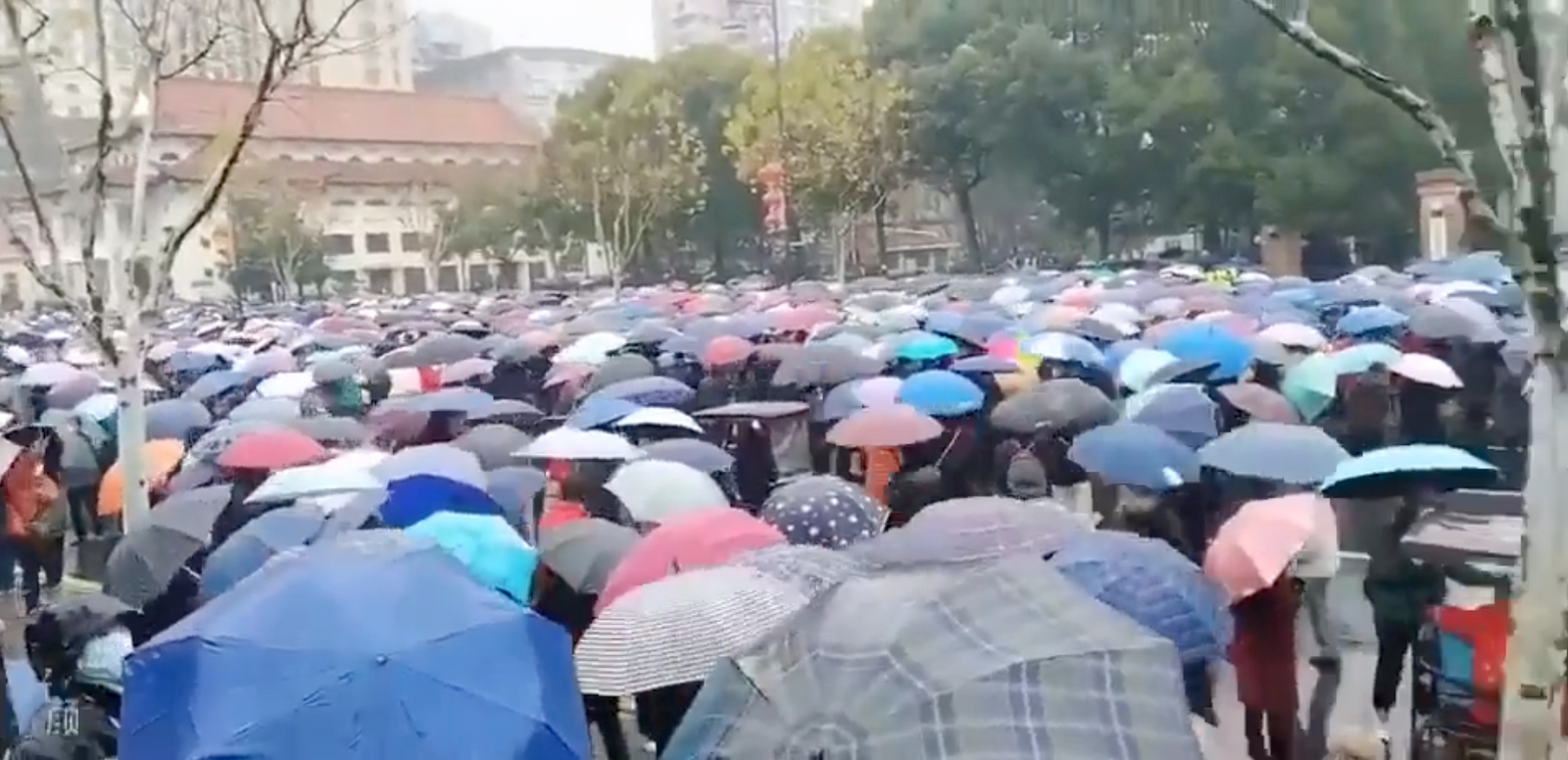 Know More
According to local reports, a monthly drug subsidy of roughly $38 USD (260 RMB) has now been slashed by 70% to as little as $12 USD (83 RMB).
Speaking to Radio Free Asia, residents in Wuhan said that the new subsidy is not enough to afford basic medicine, and that the new policy would require a minimum outpatient spending of 700 RMB ($103 USD) for them to receive reimbursement. Patients who spend more than 3,500 RMB ($515 USD) would not be reimbursed.
Funeral expenses would be cut from 70,000 RMB ($10,310 USD) to 30,000 RMB ($4,418 USD).
On Weibo, users from all over China commented on the recent policy changes, saying it was unfair that civil servants enjoyed more health and social security benefits, as well as a higher retirement salary.
"The gap in medical insurance should be paid by the wealthy people in this country, instead of being left unchanged and causing grassroots conflicts," one user wrote.
Videos from Wuhan city showed protesters confronting police –– singing The Internationale, a revolutionary workers' anthem.
They warned that if the city government does not respond to their calls for change, there would be another protest on Feb. 15.

Notable
For the MIT Tech Review, Zeyi Yang looked at how police in China arrested people participating in the recent "White Paper Protests" by infiltrating Telegram groups and tracking down activists. While it's unclear how local authorities will deal with the Wuhan protests, police reportedly warned retirees against gathering outside the government building and told them to demonstrate at their own risk.