The News
China has operated surveillance balloons over at least five continents over the past several years as part of a larger intelligence-gathering program, White House and Pentagon officials said Wednesday.
The news came days after one of the so-called spy balloons was shot down off the coast of South Carolina following its trip over the continental United States.
Here's where other Chinese balloons sightings have been confirmed, and where they have been suspected, according to U.S. officials and local media reports.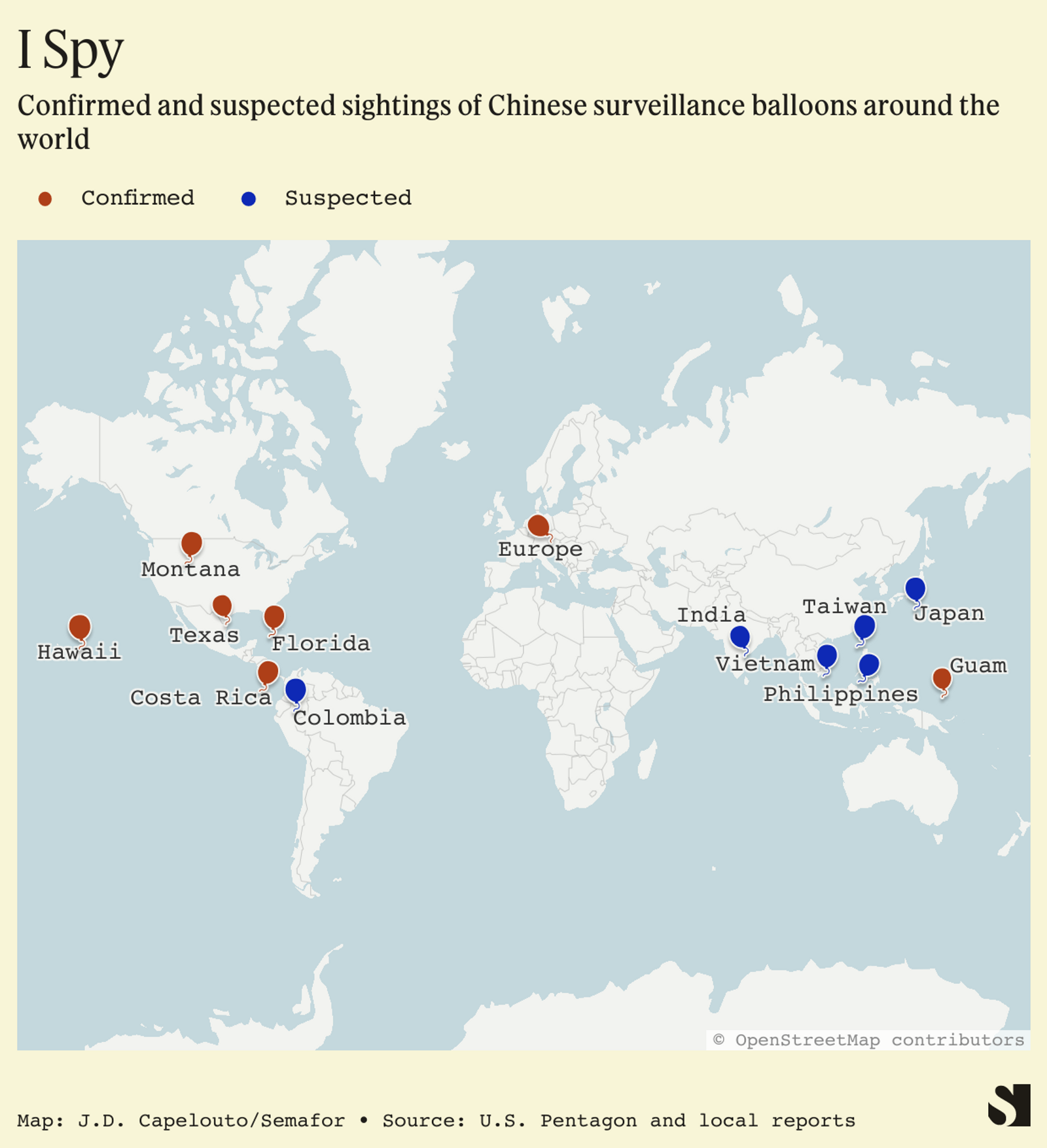 The View From The U.S.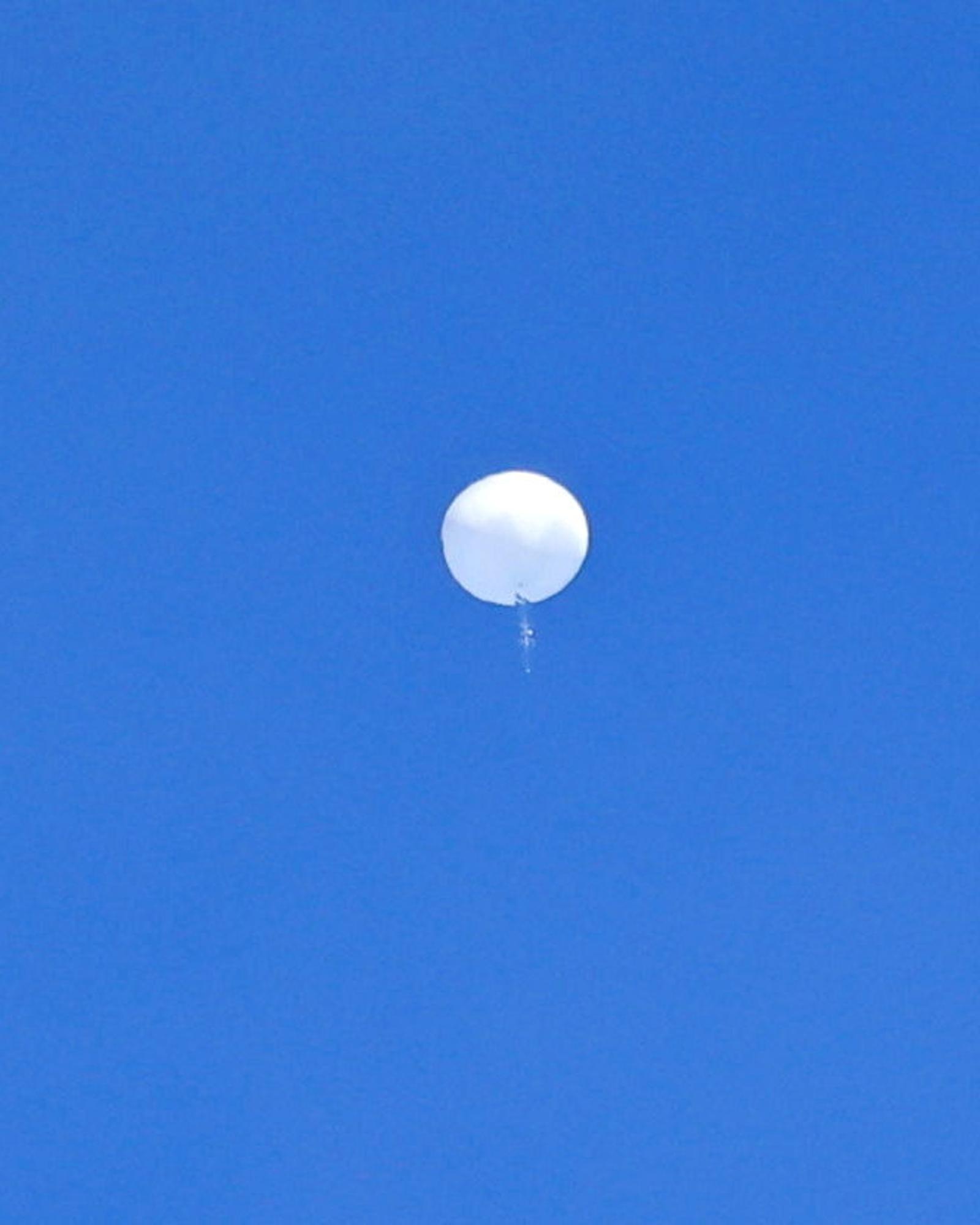 In addition to the balloon that entered U.S. airspace over Montana on Friday, there have been four past incursions over U.S. territory, Pentagon press secretary Brig. Gen. Pat Ryder said Wednesday.
Those balloon sighting occurred near Texas, Florida, Hawaii, and Guam, The Washington Post reported. Several of those incidents happened during the Trump administration, officials said.

The View From Latin America
Ryder said balloon sightings have also happened over Latin America and South America.
The Costa Rican government said on Monday that China apologized for a balloon that recently flew over its territory.
That balloon may have then floated to Colombia, where the country's military said it detected a similar white balloon in its airspace on Friday. In a statement, the government didn't specify where it might have come from.
China later confirmed that its balloon floated over Latin America and the Caribbean, saying that it was used for civilian purposes and flight tests.

The View From East Asia
After the U.S. balloon sighting, Japan's intelligence officials probed reported sightings of similar balloons over its airspace in recent years. The country's defense ministry later said in a statement that the devices were "strongly" suspected to be Chinese surveillance balloons, detected in 2019, 2020, and 2021. Japanese officials asked for more information from the Chinese government.
In Taiwan, which China views as part of its territory, local media reported that mysterious white balloons were spotted least times in the past couple of years. The Taiwanese defense ministry hasn't directly linked the balloons to China, the Associated Press reported.
The Post reported that the U.S. intelligence community has identified Japan and Taiwan as targets of the Chinese balloon surveillance program.

The View From South Asia and Southeast Asia

The View From Europe
The Pentagon told reporters Wednesday that Europe was one of the continents that the Chinese balloons have floated over. Officials did not specify where in Europe the balloons went.