The News
North Korean soldiers with their shaved heads and thin bodies apparently resembled malnourished prisoners, and as a result, the military will reportedly allow them to grow their hair out up to 3 centimeters long (1.18 inches), Radio Free Asia reported.
Sources who spoke to the news agency said that soldiers had been complaining about their appearance, which prompted leader Kim Jong Un to make a "thoughtful consideration for the units."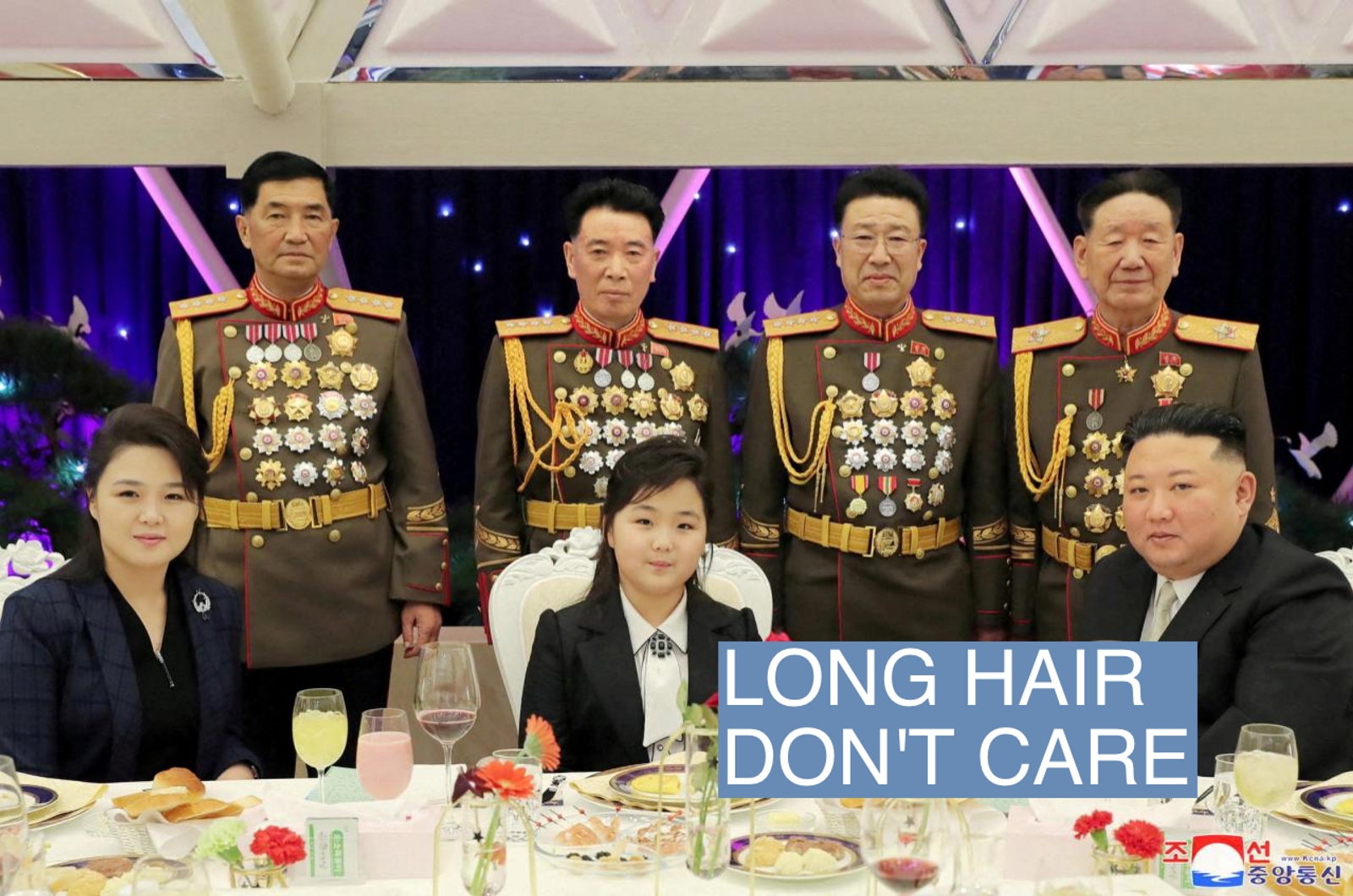 Know More
An average of 10 years of military service is mandatory for all able-bodied men in North Korea, and recruits were previously required to shave their heads under 1 millimeter (0.03 inches).
North Korean defectors previously told The Guardian that soldiers receive little food during training, with many stealing from civilians or farms to endure their service years.
An unidentified military official from North Pyongan told RFA's Korean Service that Kim apparently "felt sorry" for the soldiers and relaxed the haircut policy, while recognizing the need to boost the military's image.
"The measure was reluctantly taken because the soldiers were so thin from not being able to eat properly that the shaved heads made them look like prisoners," the source reportedly said. "The change is being used to promote the greatness of the commander-in-chief."
However, another source from Ryanggang province expressed doubt that the new rule would make a difference to the military's reputation.
"Even if the authorities allow soldiers to grow their hair up to 30 millimeters, will it change the perception of the military?" the source told RFA. "You have to spend seven years suffering from hunger and hard work. Who would want to sign up?"

The View From South Korea
In 2021, South Korea's military said it would ease its stringent grooming standards and standardize haircut requirements among male officers and enlisted service members.
The styling requirements vary across the different branches, though they are apparently adopted from regulations used by the U.S. military in the 1950s during the Korean War.
Male recruits who join the ranks as part of the country's mandatory military service must shave their head, which became a talking point after BTS member Jin uploaded a selfie showcasing his new buzzed haircut to the social media site Weverse following his enlistment in December.
"It's cuter than I thought," he posted.