The Photos
Images of the Acropolis covered in snow circulated online Monday, a surreal sight which has become more common for Athens' iconic ruin in recent years.
It is the fourth time in five years snow has dusted the Mediterranean city, with frigid temperatures and flakes spotted in 2019, 2021, 2022, and again this week.
The scenes are similar away from the ruins: Effie K. posted a photo of a recently plowed road.
Snow even blanketed some beaches in Athens' suburbs.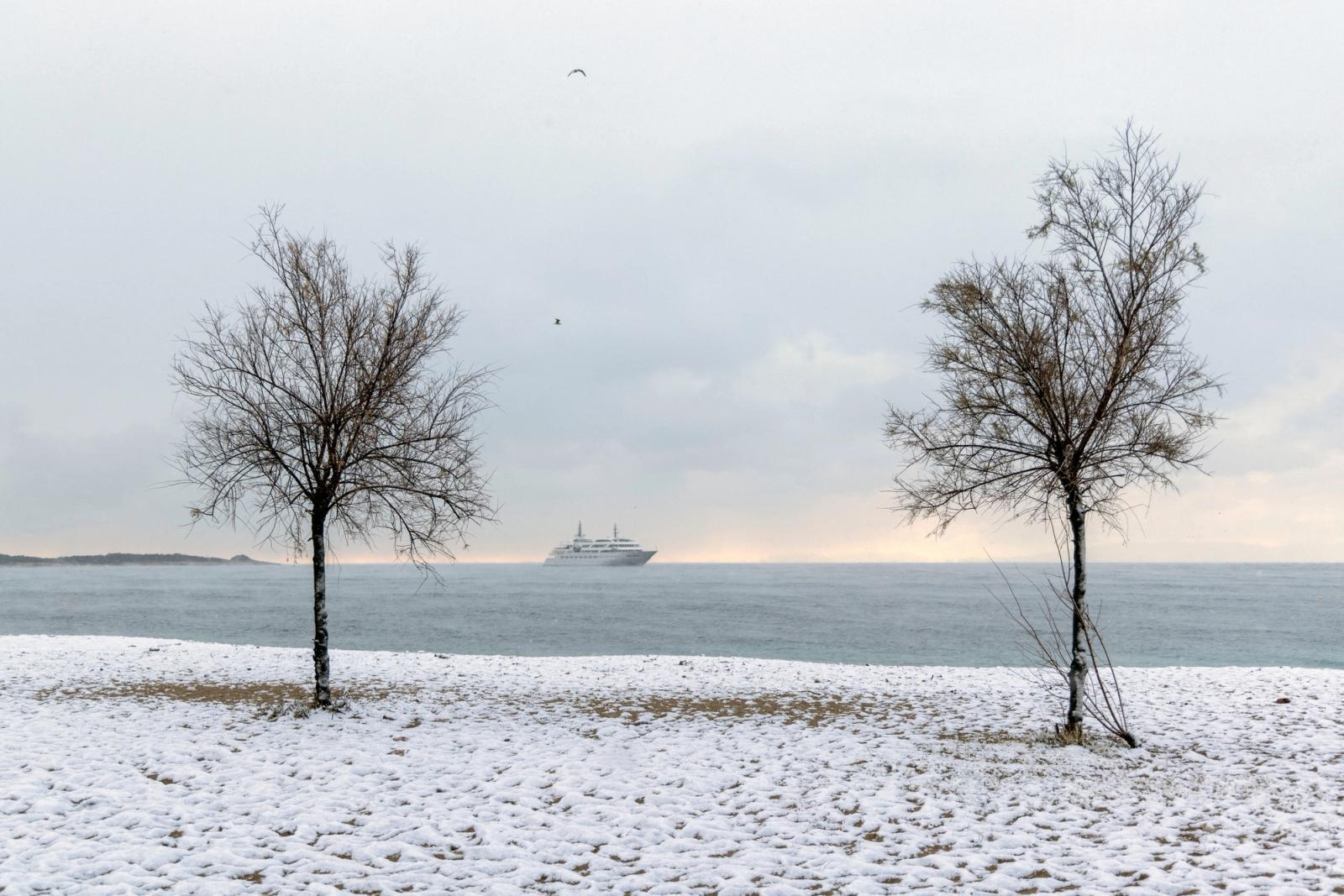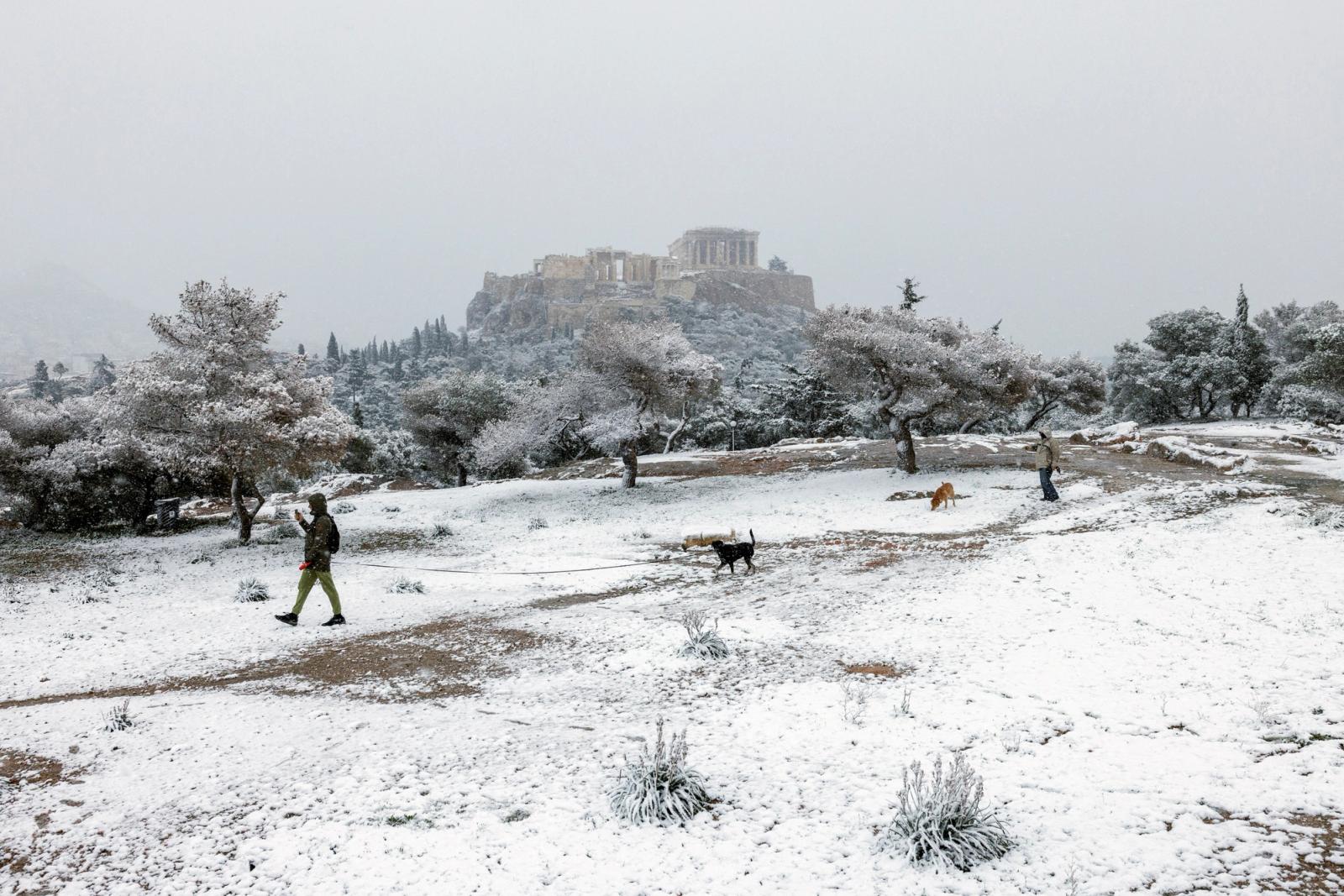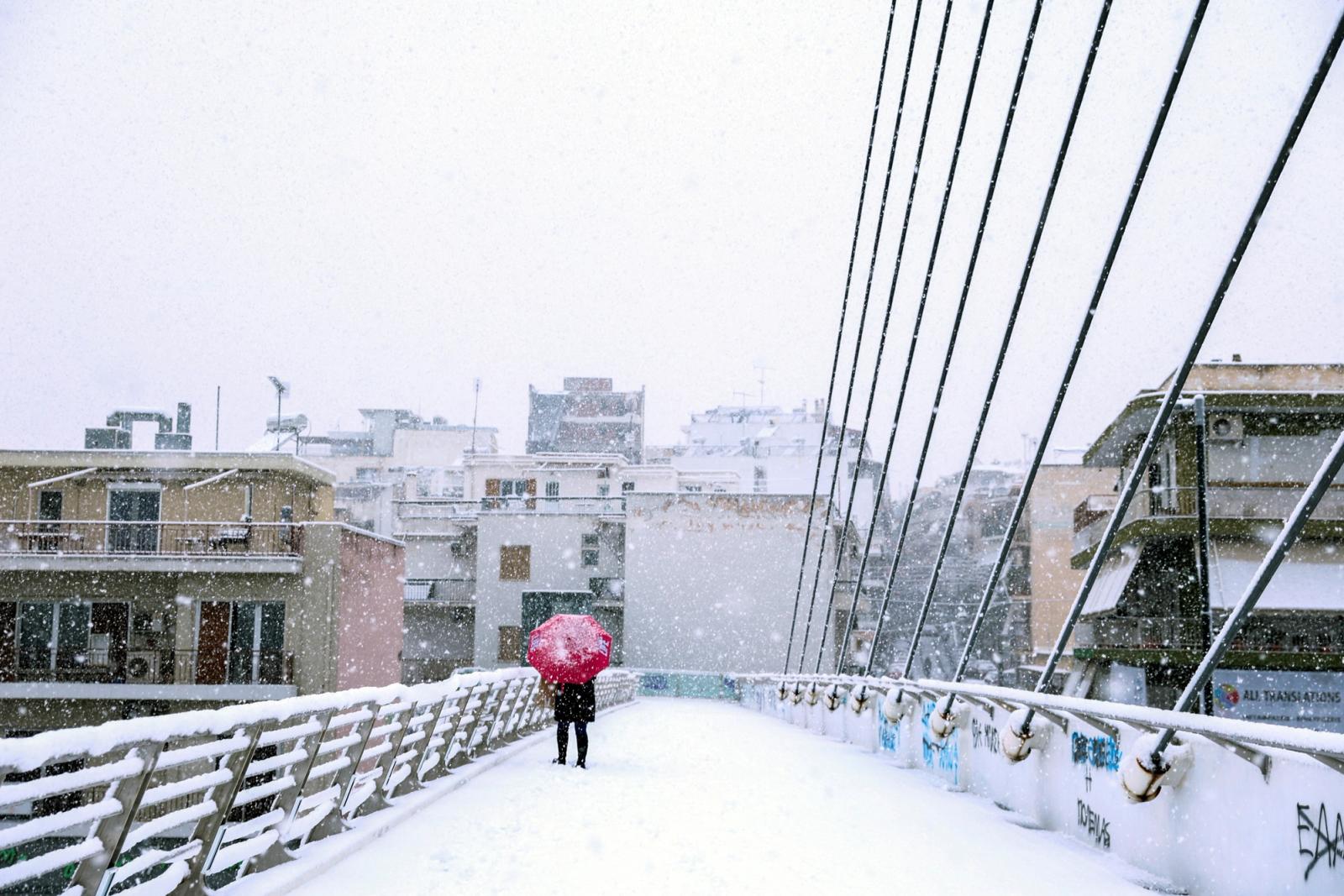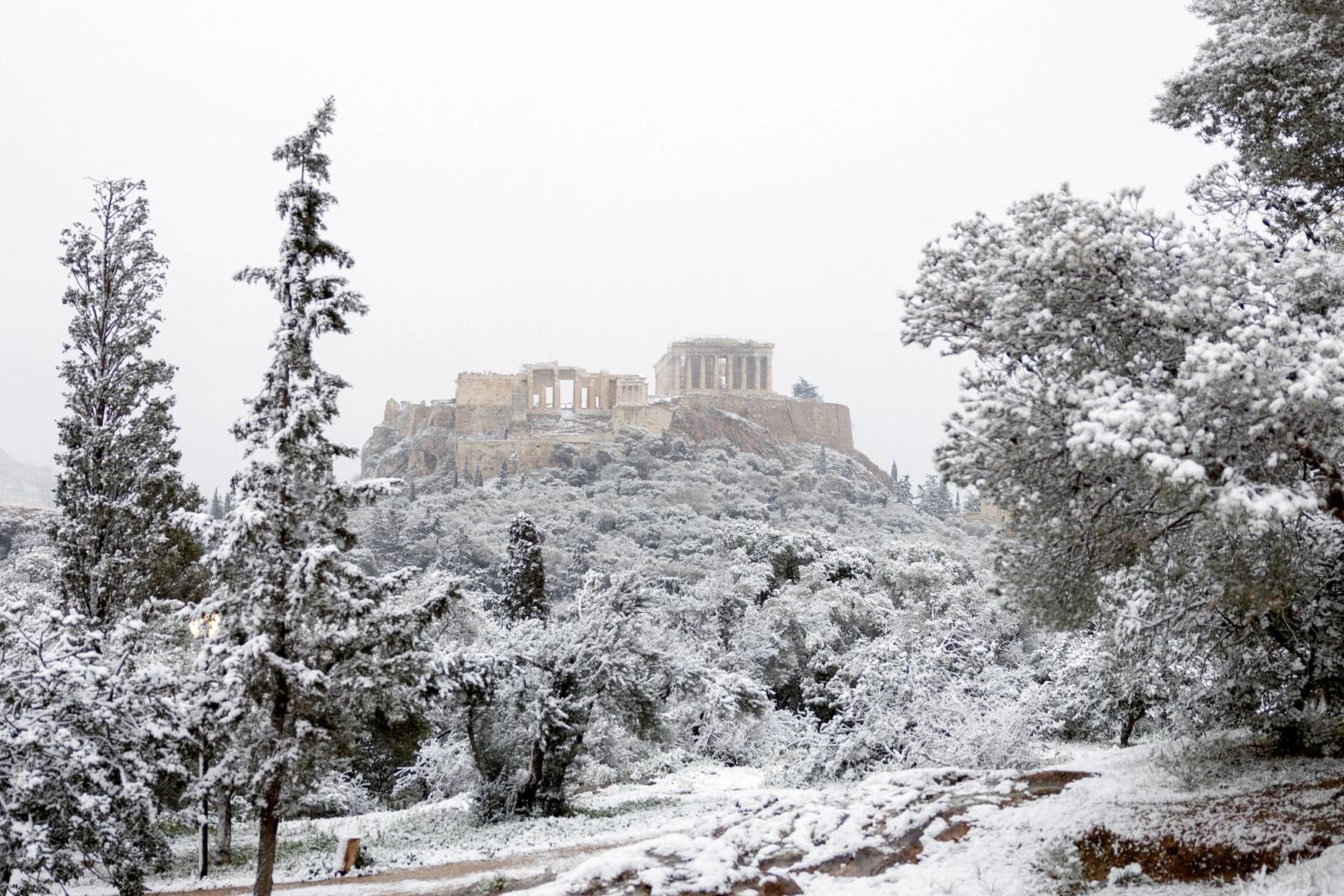 Know More
Snow is not entirely uncommon in Greece, but it typically falls in the mountains. Over the past four years, the country has seen more snowfall in traditionally warmer areas. Greece's winter climate is mild, and rain is more likely to fall than snow in colder months.
In 2022, Greece was struck by a spring snowstorm, alongside Turkey and Cyprus.
In 2021, Greece was hit with a storm which caused chaos on roadways, and temperatures plummeted to -19 Celsius (-2.2 Fahrenheit). The storm brought on the heaviest snow in a decade. And, in 2019, a cold snap sent temperatures below -23 Celsius (-9.4 Fahrenheit), with snow falling across the country and even coating beaches.

Notable
Speaking to Greek news outlet MEGA in 2022, Christos Zeferos, a professor of physics and meteorology at the Academy of Athens, warned that snow would become more common in the country as a result of climate change. "Such snowstorms used to happen every 40 to 50 years (in Greece), but they will occur much more frequently, and it would be good for us to begin to adjust to these new circumstances," Zeferos said.