The News
ADDIS ABABA, Ethiopia — The Chinese-built light rail network in Ethiopia's capital is on the brink of collapse, with only a fifth of its trains still in service seven years after its launch.
Only eight of the line's 41 trains are operational and the network requires a revamp that would cost more than $60 million, according to the Addis Ababa Road and Transport Bureau. Those funds would be needed for maintenance of the trains and tracks to be carried out by engineers brought in from China.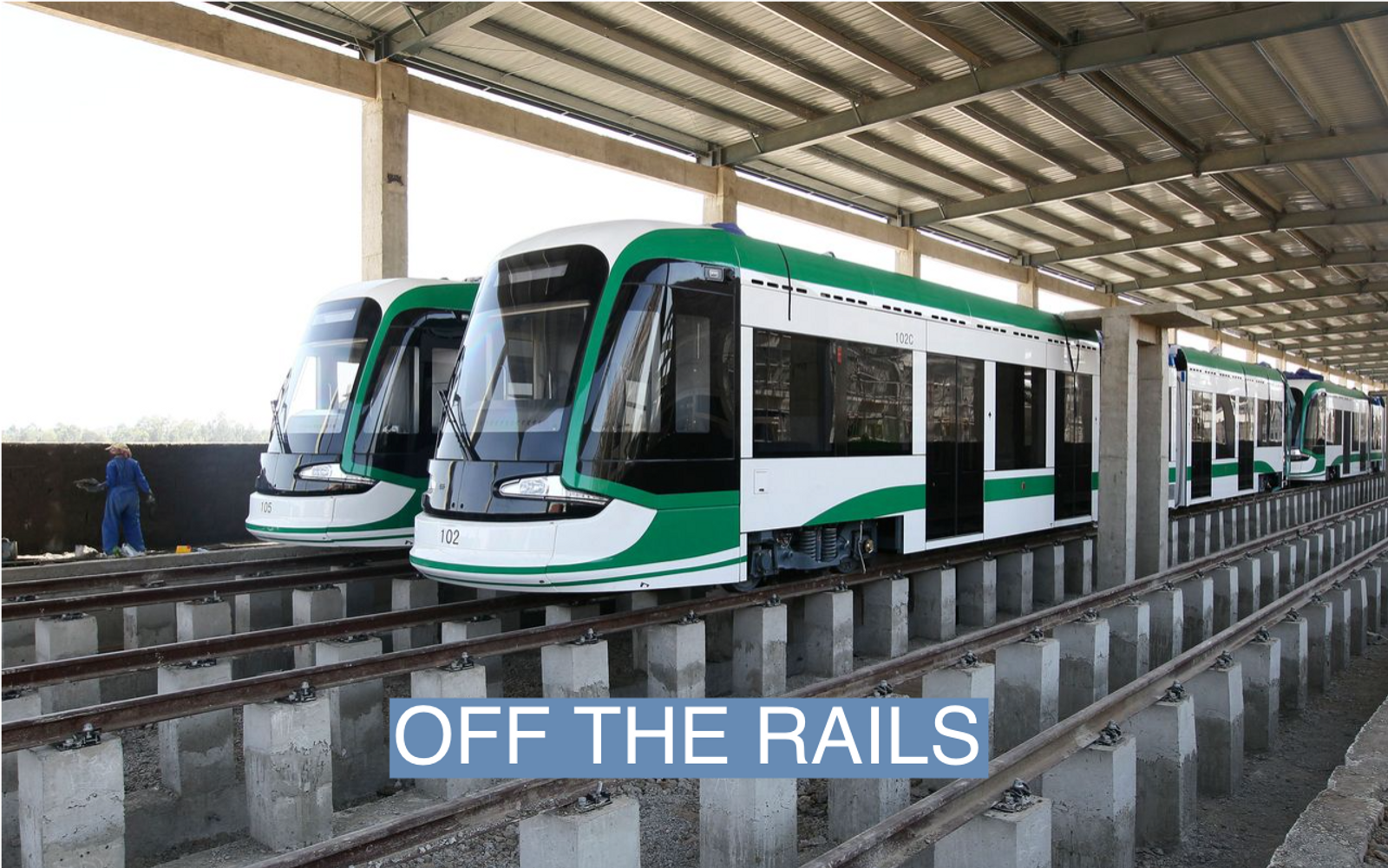 China is a major creditor to Ethiopia, which has turned to Beijing to fund various infrastructure projects. Addis Ababa owes China more than $13 billion, according to the China Africa Research Initiative at Johns Hopkins University.
In January, China signed an agreement to partially forgive Ethiopia's debt. The Horn of Africa country's aim is to become a middle-income nation by 2025 has been severely hampered by a two-year long conflict which devastated its northern region and displaced more than 2.8 million people.

Samuel's view
Addis Ababa's light rail line is one of China's signature infrastructure projects in Africa. But, with limited and dwindling resources, most of its trains switched from daily services to running on alternate days in September with delayed repairs. Fears are growing that all trains might be suspended indefinitely.
The 32-kilometer modern railway line, which connects the center of Addis Ababa with its suburbs, was funded by China Export-Import Bank and began operating in November 2015. Developers intended to provide a template to be emulated in other African nations. And it was hoped that the line would ease congestion in Ethiopia's capital, which is held back by inadequate infrastructure.
Late last year, Exim Bank of China withheld a further loan of $339 million to Ethiopia due to the nation's inability to pay its mounting infrastructure loans to the Asian nation, with many projects paused in the midst of foreign currency shortages and recurring conflicts.
The failure of the Addis Ababa train project raises the question of whether feasibility studies carried out ahead of the launch of such expensive projects are inadequate.
The Addis Ababa rail line was a poorly planned and executed project that went ahead for purely political reasons and was destined to fail, according to Alemayehu Geda, an economist at Addis Ababa University who has researched the China-Africa relationship.
"In Ethiopia, as well as in other African nations, we often show poor negotiation skills when we deal with such loans, as well as on our implementations later on," he said. "In particular with the local light rail, they lack spare parts as well as foreign exchange to import parts and they need about $60 million to bring them to a certain standard."
The fact that maintenance is only carried out by Chinese engineers also means knowledge and skills aren't being transferred to locals, said Alemayehu, which means locals aren't developing the expertise needed to fix problems and generate jobs.

Room for Disagreement
Eric Olander, editor-in-chief of the China-Global South Project, said it was a good idea to build the railway and criticism over its shortcomings are unwarranted.
"As African cities like Addis get bigger, it becomes ever more important to be able to move people around quickly and efficiently," he said. "Getting the Chinese to build the railway line was the easy part, managing it for the next 50 plus years is already proving difficult and will serve as a critical test for the government."
The failure of the rail network would "send a message to the markets that lending money to Ethiopia is a risky investment if they can't effectively run the projects they have already built", said Olander.

The View From Lagos
The first phase of a Chinese-built light rail project in Lagos, Nigeria's commercial capital, opened to the public last month. Construction of the Blue Line project began in 2010 and the first phase covers five stations spread across 13 kilometers.
Frederic Oladeinde, Lagos state commissioner for transportation, said the state government is partnering with the private sector to operate the rail network. Asked why Lagosians should expect the line to be a success, given the difficulties of similar projects in Nigeria's capital, Abuja, and Addis Ababa, Oladeinde told Semafor Africa: "This will not be run by government. It will be run by train operators with experience — that's the difference."
— With Alexander Onukwue in Lagos