The News
El Salvador opened a sprawling new prison, one of the largest in Latin America, as the government's crackdown on drug gangs led to a surge in prisoner numbers. Nearly 2% of the country's adult population is now reported to be behind bars.
Here's a look at some key figures in the country with the highest incarceration rate in the world.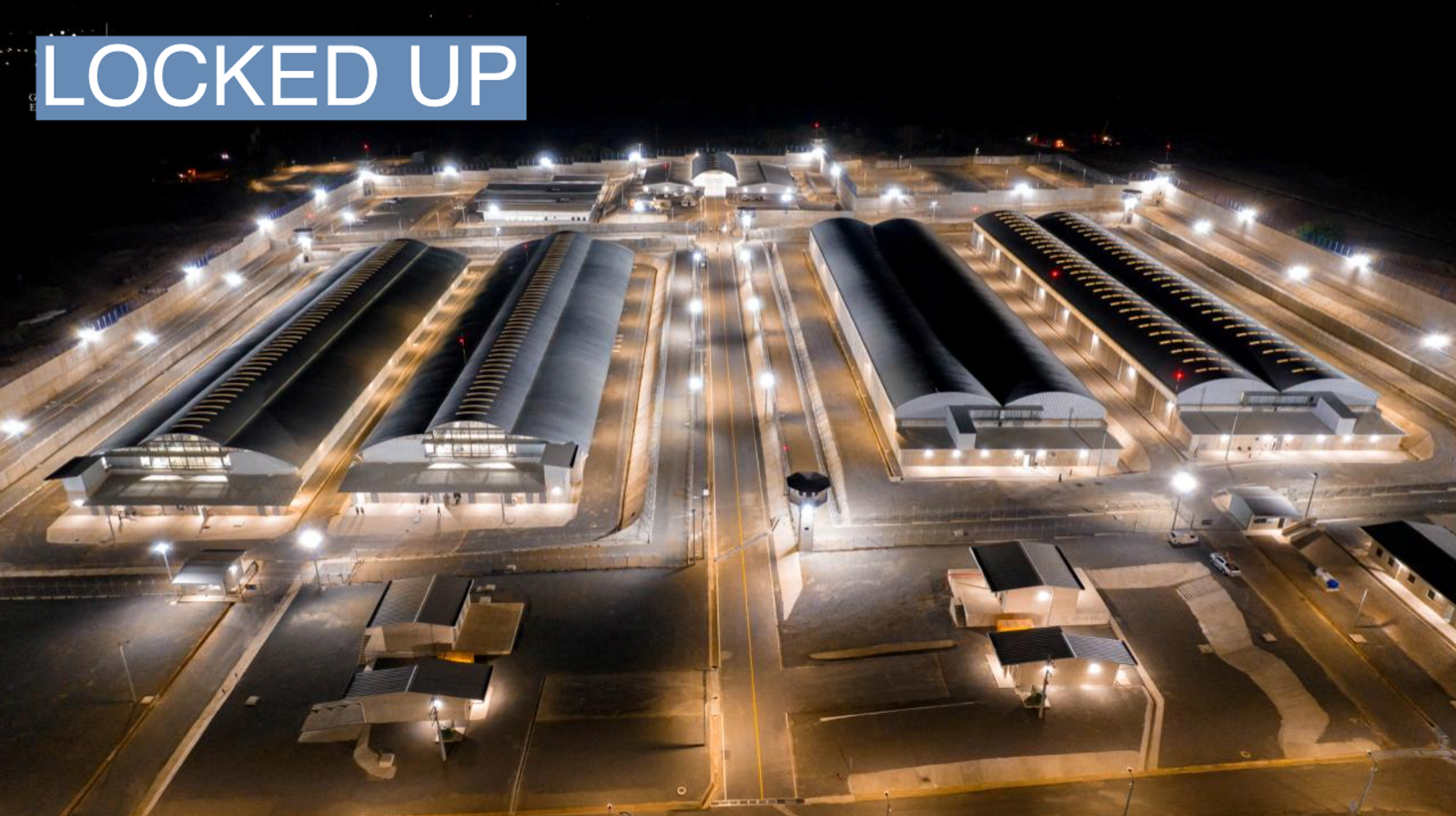 The Numbers
Nearly 2% of El Salvador's adult population is jailed, Reuters reports: More than 62,000 suspected gang members and their collaborators were arrested since a state of exception was introduced in March last year.
The new Terrorism Confinement Center in Tecoluca, around a 1.5-hour drive from the capital San Salvador, will be capable of housing 40,000 inmates.
Another 10,000-capacity prison called La Esperanza (The Hope) was until this week the country's largest: it currently holds 33,000 prisoners.
El Salvador has the world's highest murder rate: 52 per 100,000 inhabitants, according to the latest figures.
That rate is down sharply from 105 in 2015 — but still nearly 20% higher than second-placed Jamaica. The murder rate in the U.S. is seven per 100,000.

Step Back
On taking office in 2019 El Salvador President Nayib Bukele vowed to "escalate the war" against the gangs that control large swathes of the country and its economy.
Last year he petitioned Congress to pass a "state of exception," which grants police and armed forces extraordinary powers to make arrests without having to follow due process. Since its introduction, El Salvador's incarcerated population has doubled, The Guardian reports.
These powers, which also allow the government to restrict access to public information and award contracts without open bidding, were supposed to be temporary. But many now fear they will persist.
Human rights group Amnesty International has accused El Salvador's government of "massive human rights violations" since the state of exception was declared.
Although official figures suggest murders in the country have been falling sharply since 2019, many analysts believe the numbers aren't trustworthy: controversial new accounting practices, which have narrowed the definition of a murder, may explain the drop at least partially.