The News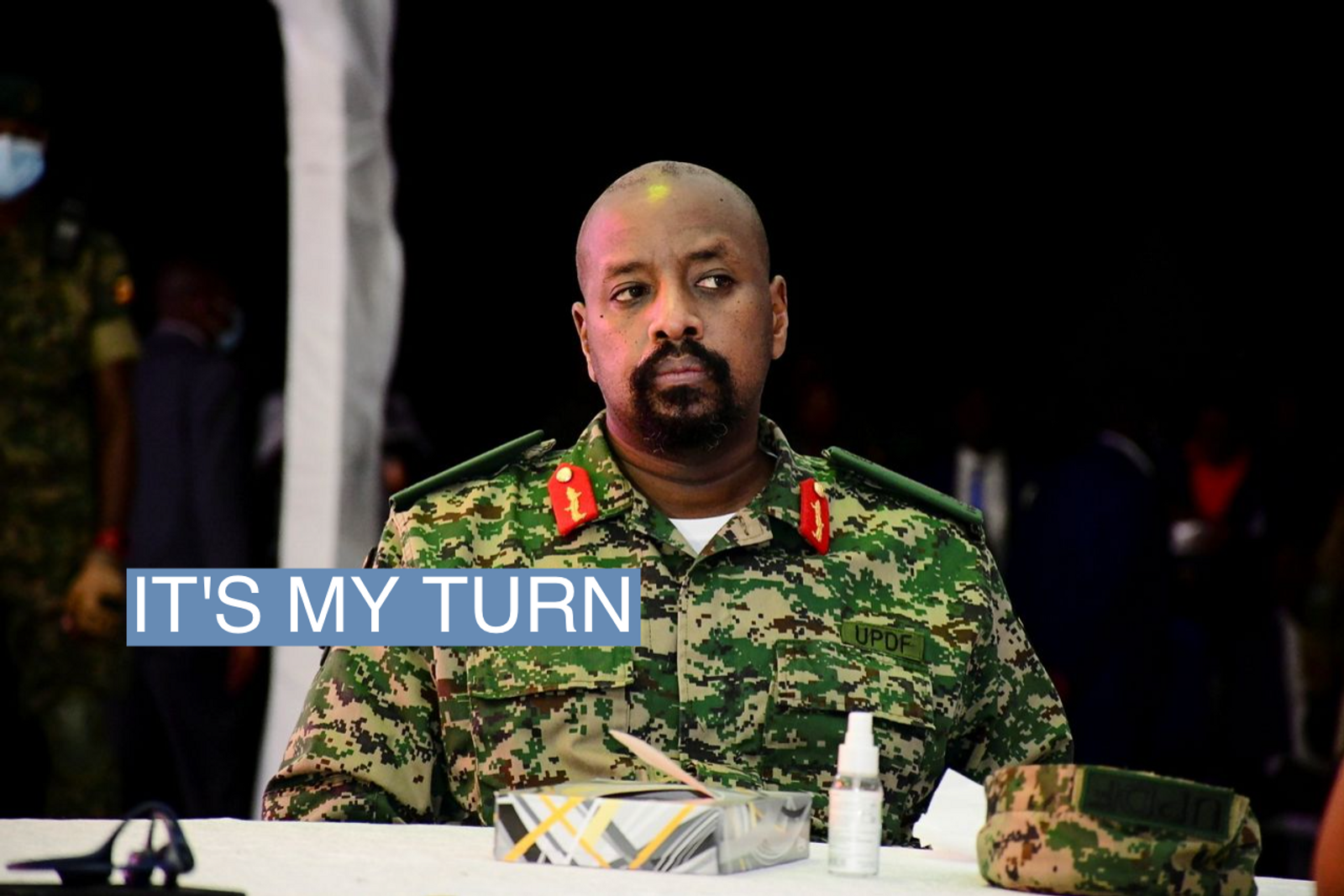 KAMPALA, Uganda — Defying his father and the law, Gen. Muhoozi Kainerugaba is laying the groundwork for a campaign to succeed his father, Ugandan President Yoweri Museveni.
Muhoozi this month started making rally appearances for his MK Army/Movement and named key individuals to his team. They include veteran journalist Andrew Mwenda as spokesperson and his uncle as his team's regional coordinator for Ankole, western Uganda. The rallies and appointments contravene Ugandan law which bars serving army officers from engaging in politics.
Muhoozi held a rally in Kapchorwa, in northeastern Uganda on Jan. 21, promising to "keep close, talking and interacting" with the people. And for many of the rallies he has addressed, he has been asking the crowds: "Will you support us? Let me see those who support us. Put up your hands."

Musinguzi's view
By stepping up political activities, Muhoozi, 48, isn't just breaking the law against serving officers participating in politics, he's also defying his father who ordered him late last year to stop politicking and criticized his divisive use of Twitter — at one point last year he joked about invading Nairobi in neighboring Kenya.
Analysts I speak with here in Uganda note that Muhoozi's moves, which he started in early 2022, are about positioning himself to be first in line for the inevitable succession. Yusuf Serunkuma, a political analyst in Kampala said that Museveni, who is 78, and his family know that the president doesn't have many years ahead of him. But after 36 years in power, the president shows no interest in retiring.
"I don't think [Muhoozi] is campaigning for an electoral cycle, he is campaigning to prepare for uncertainty," Serunkuma says. "He is… crafting a presidential public profile just in case."
Muhoozi is trying to bond with low level members of the ruling National Resistance Movement (NRM) but faces stiff resistance from senior figures within the party. The vice president, Jessica Alupo, and other senior ministers have been criss-crossing the country mobilizing youth to declare Museveni as the party candidate for 2026 and beyond.
But his father's refusal to give any indication of plans to retire has left Muhoozi without a clear message of when he will contest for presidency.
Last year, Muhoozi hinted that he would be on the ballot in 2026. But he has now changed the messaging that it will be when his father allows him to contest. "If my father allows me to stand in 2026, we will shock the entire country," he tweeted recently. Many of his supporters, most of whom are legislators in the ruling party, describe him as a "standby generator" that will be switched on if his father gives a nod.

Room for Disagreement
Many observers argue that Muhoozi lacks a political base. His rallies come with performances from Uganda's top musicians who are crowd pullers, and people are ferried over long distances to rally venues where they get free food and drinks. "Questions can be asked on the nature of his constituency," says Kristof Titeca, a researcher on African politics at University of Antwerp in Belgium.