The News
China's second-largest province of Sichuan announced Monday that it would no longer require people to be married in order to register the births of their newborn babies starting from Feb. 15 — a move that the government claims will "simplify" and "strengthen" China's birth registration services.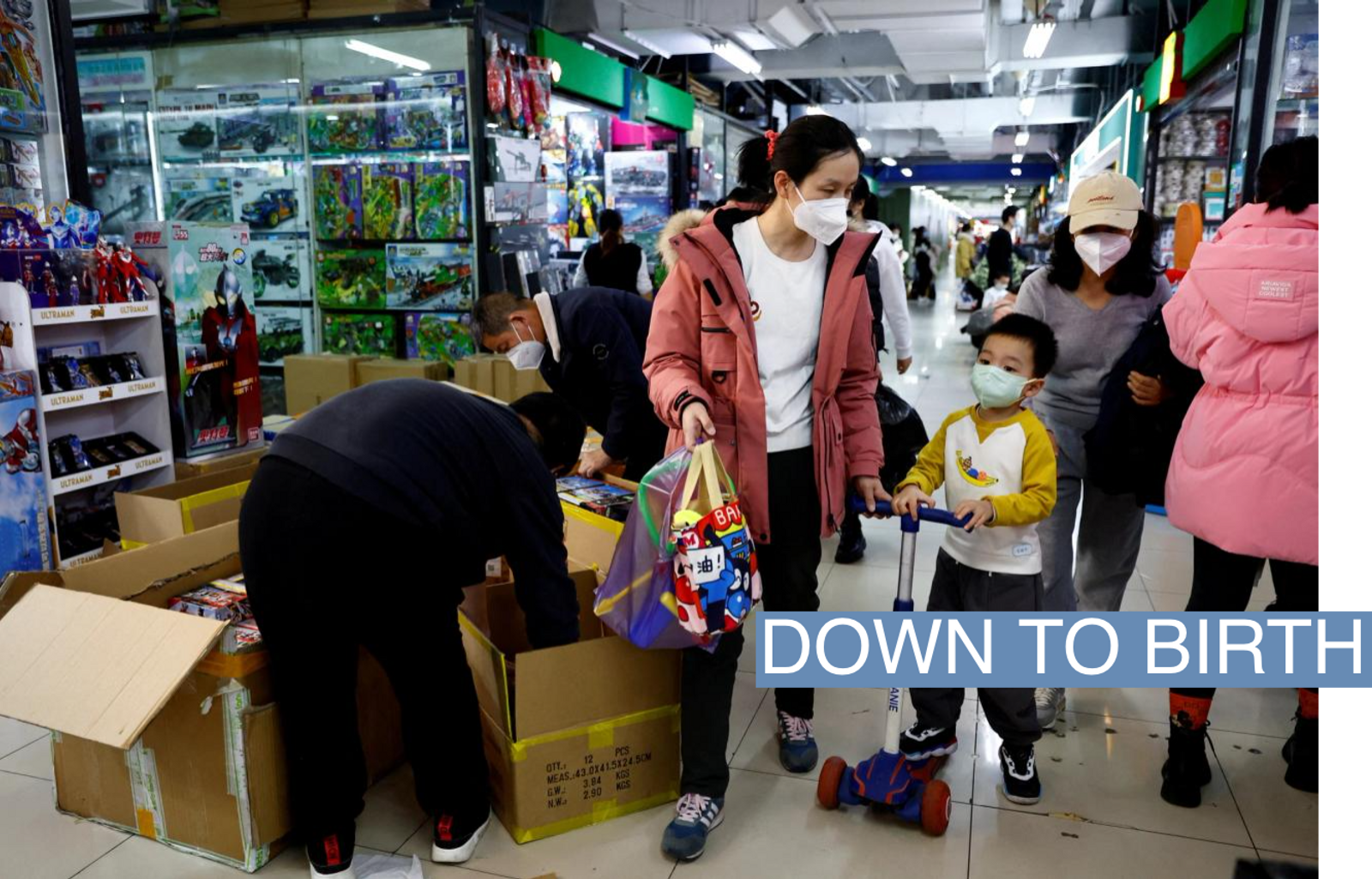 Know More
In an announcement on the health commission's website Monday, Sichuan officials said that by removing a key hurdle in the registration process, the change would encourage couples and single women to have more children.
There will also be no limit to how many children can be registered per woman, officials said.
The new directive comes as the government attempts to roll out a series of nationwide incentives to bolster birth rates, including paid maternity leave and covered maternity insurance, amid a demographic crisis, stemming in part from the country's historic one-child policy.
China's population is shrinking for the first time in more than six decades as more women are choosing not to have children, or have taken on roles as caretakers for the disproportionately larger elderly population.
Sichuan — which has a population of more than 80 million — will also allow children who were born to unmarried couples to be retroactively registered, per the new directives. Historically, the Chinese government mandates that only married women can legally give birth.

The View From Weibo
It appears that women on Weibo — China's version of Twitter — are far from excited about the new directive, with some saying that it prompts further confusion. One said the move reinforces the belief that the government sees women as "fertility machines."
"The story of the contemporary handmaid begins…Although it is true that women can have single births on the one hand, it will have a serious blow to the marriage system," one user said.

Illegitimate children in China do not have inheritance rights.
"We must hold the reproductive rights in our own hands," another woman wrote.