The News
The News Movement, a video news organization started by former top executives at the BBC and News Corp., is hoping to establish its brand in the United States in part by acquiring The Recount, a social video startup that got millions of views but failed to figure out a revenue model.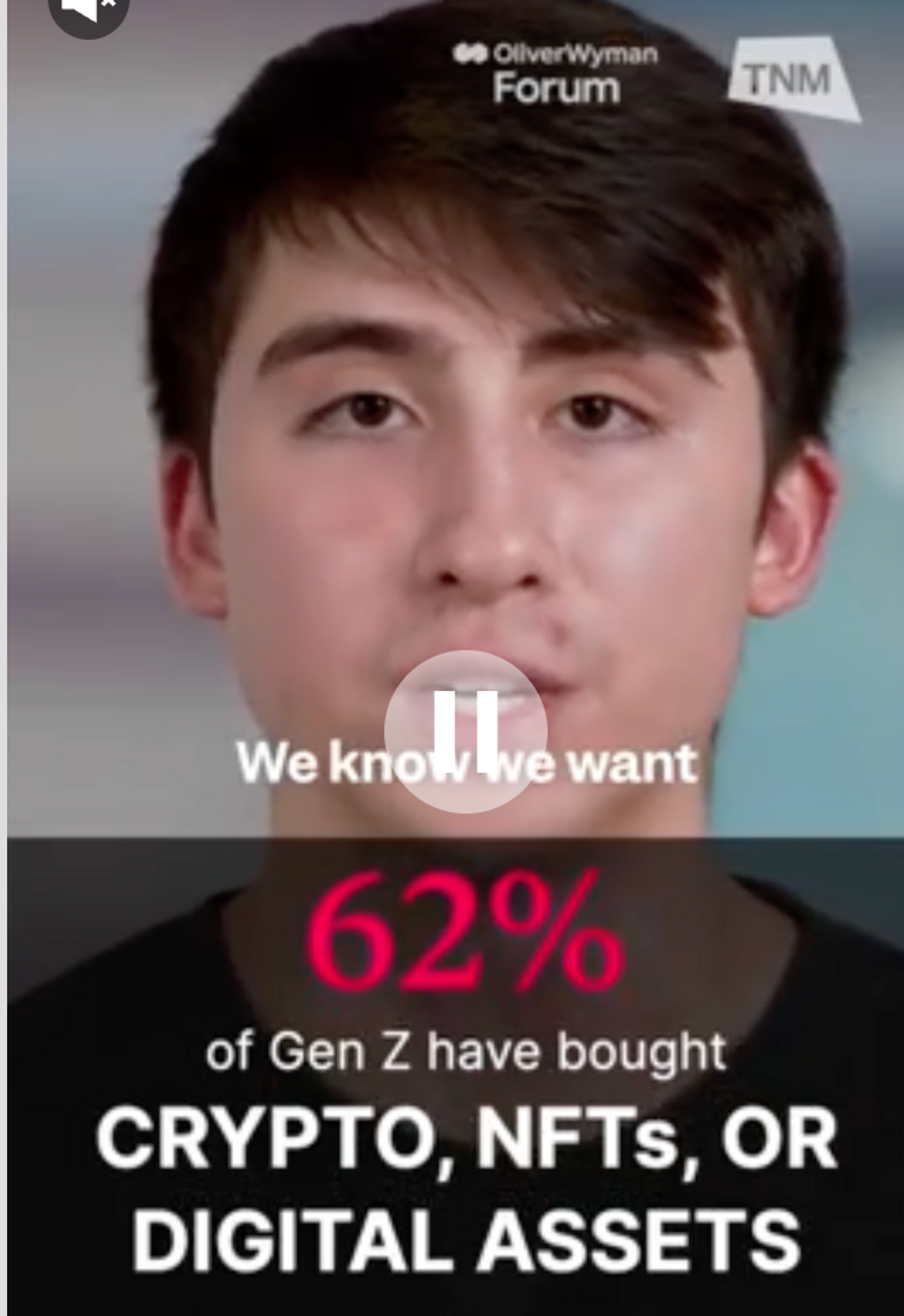 Ben's view
The News Movement is an ambitious and well-funded startup that is hoping to succeed where a generation before it struggled: By building a media brand on other people's platforms.
BuzzFeed (where I was editor-in-chief) and other media companies built huge scale as Facebook exploded in the middle of the last decade, only to find themselves battling the platform itself for revenue and then having to navigate its decline. The new conventional wisdom is that you shouldn't build your business on someone else's platform.
Will Lewis, a canny media veteran who was a star business reporter for the Financial Times before switching to the commercial side and spending six years as CEO of Dow Jones, says he believes he can build a different kind of business. He and The News Movement editor-in-chief Kamal Ahmed, the former editorial director of the BBC, raised $15 million for the new venture.
Their company is not focused on any of the familiar revenue models for news organizations — subscriptions, advertising, events — but is instead setting itself up as a content studio and social media agency, whose earnest news operation serves as a shop window and data gathering platform.
"We've been blessed by being able to learn from previous iterations where people have been successful, but maybe too many eggs are being put in one basket or where maybe the journalism is being skewed," Lewis said over Zoom last week.
Lewis is 53, a generation away from a target audience composed of the people he refers to as "GenZees." When we spoke, he  was headed to dinner at a London club where he'd thought, wrongly, that he needed to wear a suit. He described himself as "formally attired for no apparent reason and quite cross about it."
His company's plan is to translate traditional news values into the visual language of TikTok: hard news couched in informal personal narratives, and delivered by young hosts speaking directly to the camera.
"Sixty percent plus of GenZees get their news from social media, where the main players are either well-meaning amateurs who put misinformation into the system because they're not professional journalists, or bad actors who want to influence society in a negative way to their own ends," Lewis said. "The missing bit are masthead brands that are identifiably for Gen Z by Gen Z."
It's a stirring mission, and Lewis said he sees the 2024 U.S. election as The News Movement's crucial moment. The company has a partnership with the Associated Press, for whom they produce some videos, and who has given them office space, and has assembled an editorial team of about a dozen under Jessica Coen, a pioneering blogger who was a top editor at Mashable, Vocativ, and Morning Brew before joining The News Movement late last year.
The opportunity, she said, is "rethinking the editorial process in digital newsrooms: what constitutes a story, how we tell it, who we want to reach, how best to reach them, and even how we define success."

KNOW MORE
The Recount, which The News Movement is buying for an undisclosed amount of equity and no cash, brings with it some 350,000 Twitter followers who are fed a steady diet of quick clips and clever edits — watch Pete Buttigieg's "Obama voice" — from America's divisive, disorienting politics. The Recount will remain a separate brand, Coen said, and its editor-in-chief, Slade Sohmer, and a half dozen others will join The News Movement.
The Recount raised $31 million, and burned through it in three years without figuring out how to make money. Advertisers do not flock to incendiary clips from Fox News or floor speeches by Alexandria Ocasio-Cortez, though the videos perform well on Twitter.
(Recount co-founder John Battelle told me he is "thrilled" that the Recount will continue under a new owner, and that he's optimistic about the company's ability to make money. The Recount's own business model woes are "a four-bourbon, two-hour conversation," he said.)
Lewis's innovation is in the business model: "This will make us sound like the least sexy media company in the world, but it's data, it's an agency, and it's a news wrapper," he said. "We face the world as a news company and correctly so. That's where our credibility comes from that defines us."
Their new business lines include a studio that makes social video ads for companies like the UK mobile operator EE.  They're also providing their editorial services to traditional publishers learning to navigate vertical video, like the AP and National World, a UK publisher who is a major investor in The News Movement.
And they've struck a deal with the powerhouse French social video publisher, Brut, to represent the company in the United States.
Finally, Lewis hopes to market the user data the company gathers from a large, young audience as a resource to advertisers, a version of a business Mr. Lewis built for Dow Jones.
The trick will be the half-step from a political audience to a functioning business. But that may not be impossible. Perhaps its closest analogue in the last generation of media, the progressive video startup Attn, reportedly sold last year for about $100 million to the private equity-backed media company Candle.
And while publishers are skeptical of social video, after a decade of Facebook, the audience isn't: GenZees, and their younger siblings and their parents, continue to flock to TikTok.

The View From FRANCE
Guillaume Lacroix, the CEO of Brut, said the global consistency of social video gives his company, whose scale in France recently brought it an interview with President Emanuel Macron, an edge everywhere.
"When you look at Millennials and Gen Z, in the U.S. they really act the same as Europe and India," he said.

Room for Disagreement
Morning Brew publisher Jacob Donnelly wrote in 2019 that Recount investors were lighting their money on fire. "We've seen so many media companies try to do social distribution as a business and it's failed miserably," he wrote.
I asked Donnelly about The New Movement's model, and he noted that the agency business is more straightforward, but harder to scale, than advertising — and that video platforms remain fickle.
"My issue is that people get excited about what works today, they grow aggressively, and then it stops working because the platforms change priority. This has happened to every 'pivot to video,' media company," he said.