The News
The United States on Friday urged its citizens in Turkey to avoid places of worship over fears of "possible retaliatory attacks by terrorists," days after far-right protesters in Sweden led a Quran-burning protest, triggering a diplomatic row between Turkey and Sweden.
Terrorists could target "places of worship or places Westerners frequent," the U.S. security alert stated.
The German Embassy in Turkey said that according to security authorities, the risk of an attack has increased, cautioning against visits to busy public places.
And Sweden urged its citizens earlier this week to avoid large gatherings and demonstrations, saying that it expected protests outside its embassy in Ankara and consulate in Istanbul.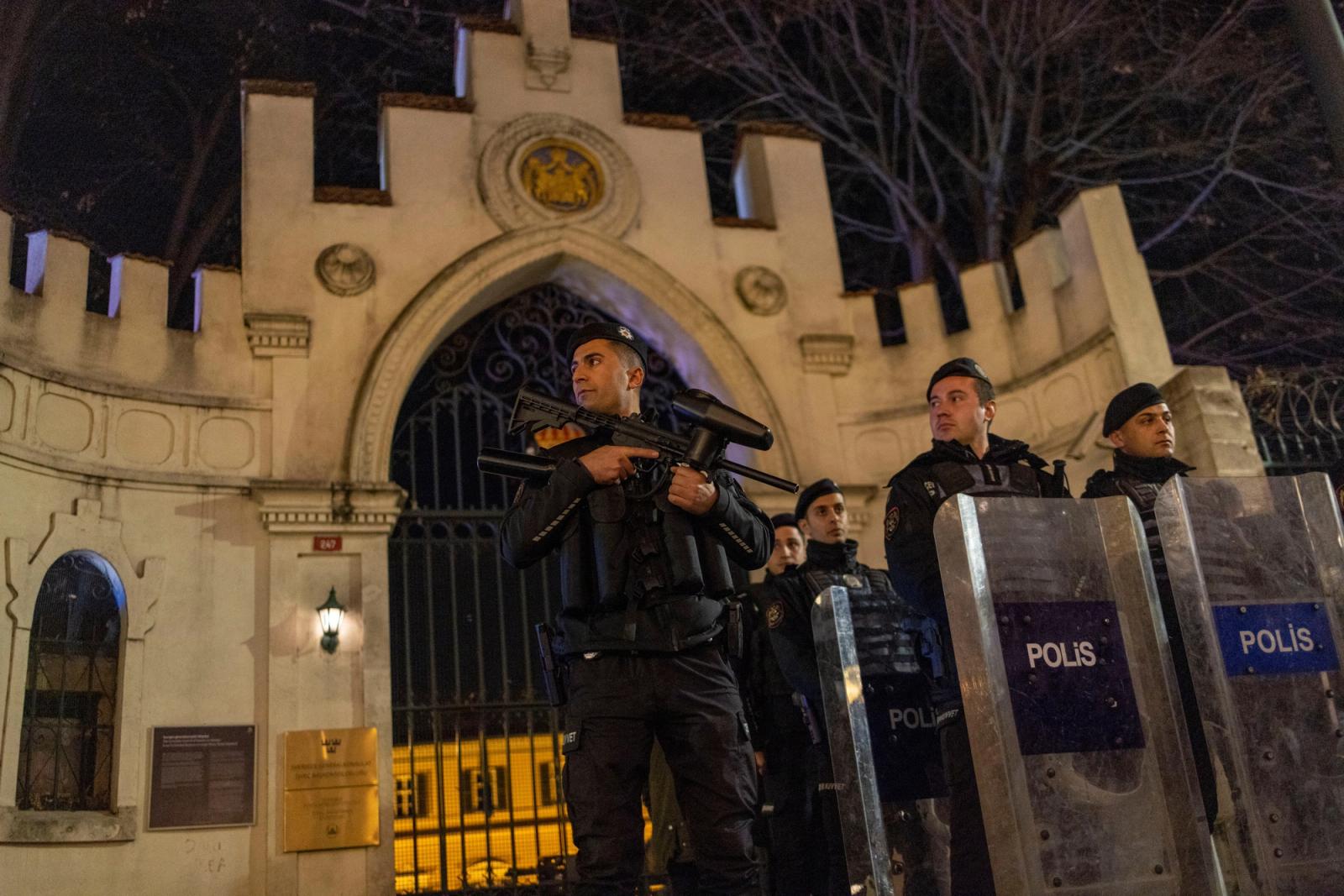 Step Back
Right-wing politician Rasmus Paludan burned the Islamic holy book outside the Turkish Embassy in Stockholm last week, leading to fierce condemnation from the Turkish government.
Turkey's foreign ministry said the Swedish government is complicit in the Quran-burning because it authorized the demonstration, CNN reported. Protesters in Ankara responded by burning the Swedish flag outside the Swedish Embassy.
The incident increased tensions between the two nations as Sweden is relying on Turkey to approve its bid to join the NATO military alliance, along with Finland. Turkey has reportedly called for a planned February meeting with Sweden and Finland to be postponed, according to Turkish state media.
And Turkish President Recep Tayyip Erdoğan signaled in a speech that Sweden shouldn't expect his support for the NATO bid after the protest.

The View From Denmark
Paludan again burned copies of the Quran at demonstrations in Copenhagen on Friday, with police protection.
Denmark's ambassador to Turkey was then summoned in Ankara, where Turkish officials condemned Denmark for approving the protest, calling it a hate crime, The Associated Press reported.
Paludan, who has made numerous anti-Islam statements on social media, has said he will continue burning the Quran until Turkey approves Sweden's NATO bid.