The News
African startups have seen a big jump in venture funding through debt financing as opposed to traditional equity tools. Venture capital debt funding to African startups doubled to $1.5 billion across 71 deals in 2022, according to the latest funding report by Partech, a Paris-based startup investor.
Equity still made up over three-quarters of money African startups raised last year. But the year-on-year increase in debt funding, in deal volume and dollar value, was unprecedented. Debt deals have increased nearly six-fold since 2018, and the 85 unique debt investors last year alone represented at least a two-fold increase, Partech says.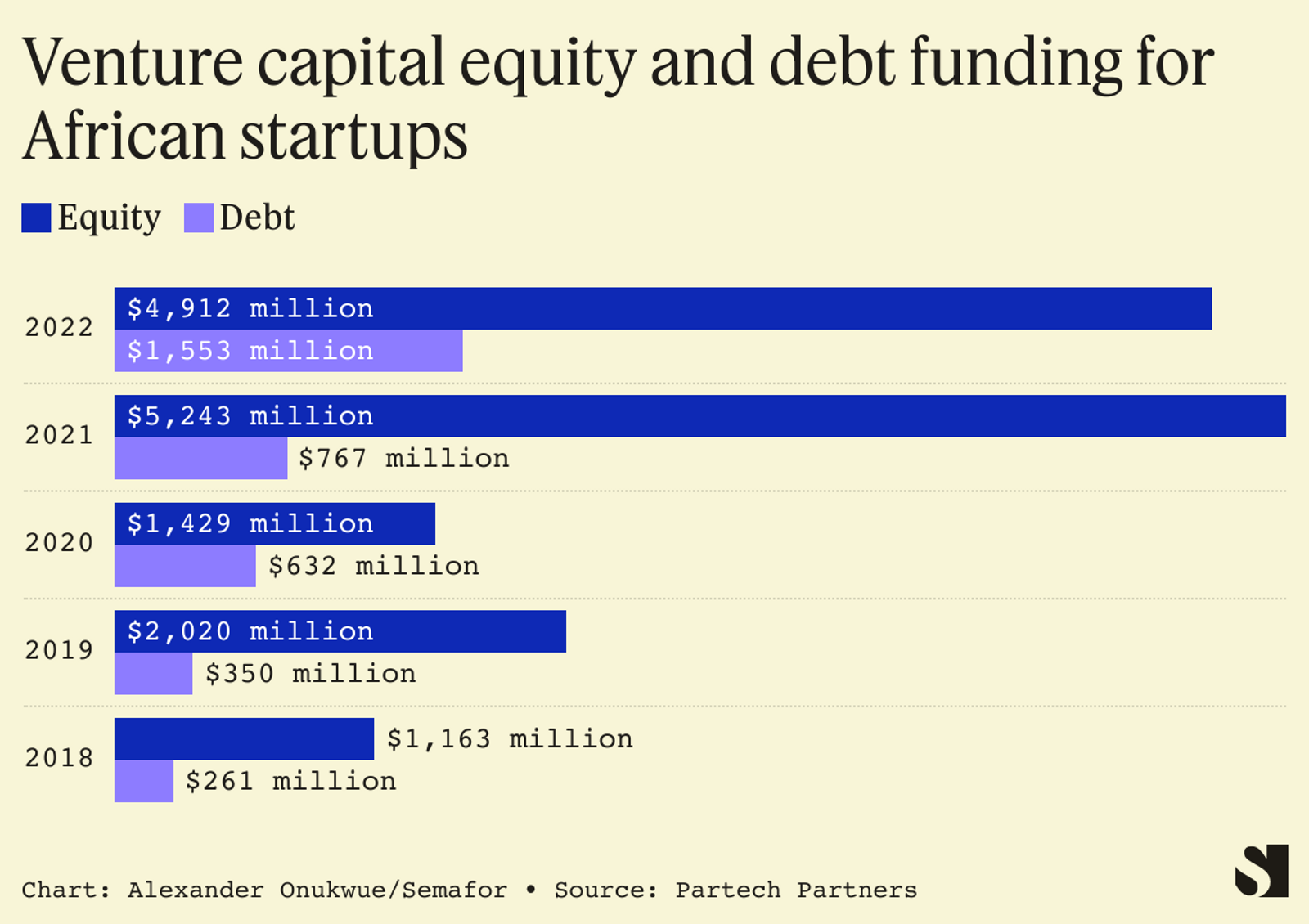 KNOW MORE
Some of the most notable African venture debt deals have been included in the continent's largest funding rounds. In 2021, logistics company TradeDepot raised $110 million in a round led by the World Bank's International Finance Corporation — with a chunk of that being debt.
Remittance and payments company MFS Africa followed suit last year: a $100 million round it closed in June was partly from debt supplied by Lagos-based Stanbic IBTC bank, and Swiss firm Symbiotics Group.
Last year was significant for the rise of debt funding as a global cash crunch spooked equity investors worried about long-term sustainability, say the report's authors. Startups needing funds for their expansion plans turned to raising debt, though it should be noted that just nine companies across the continent raised $1 billion out of the $1.5 billion total.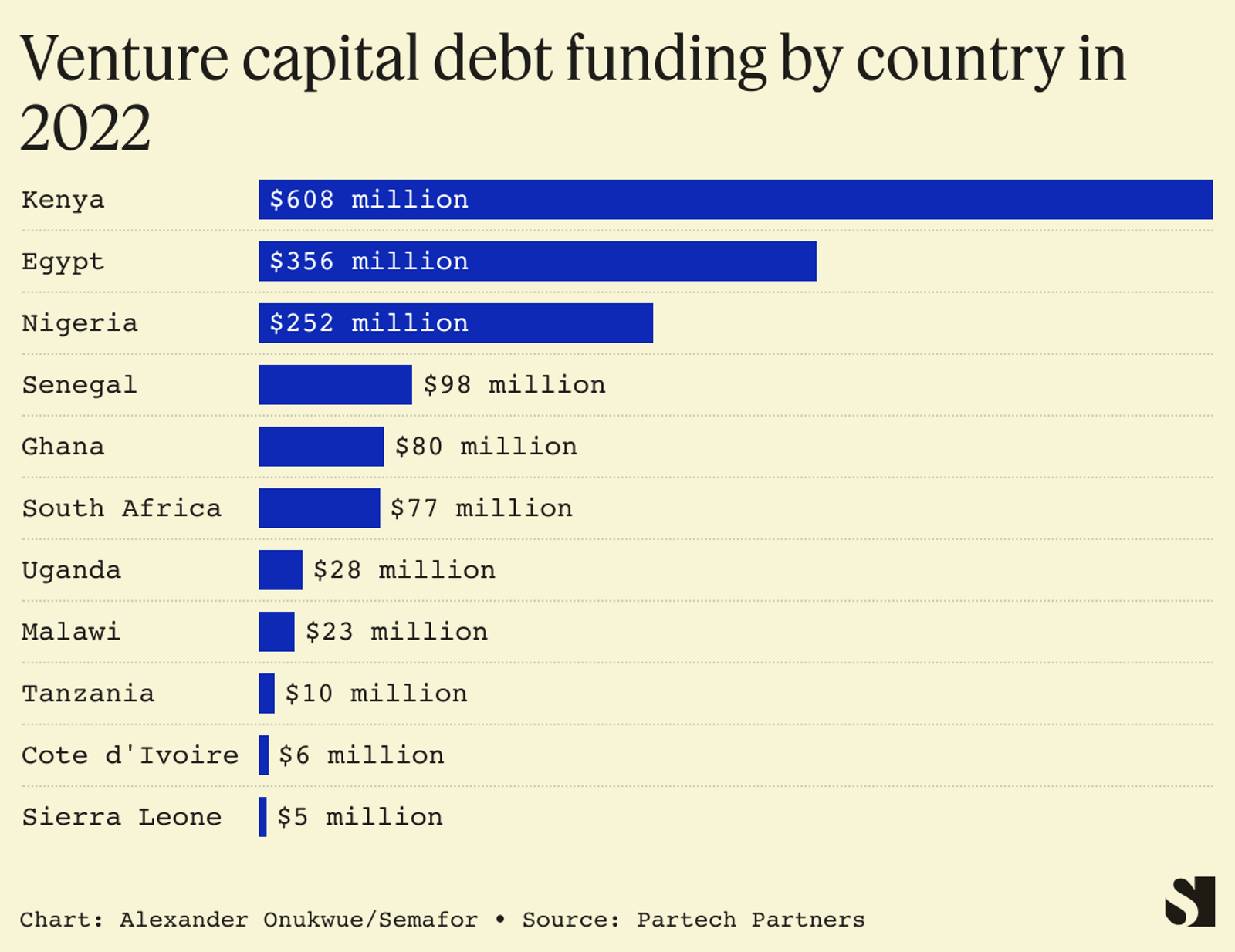 As with equity deals, fintech companies scooped most (45%) of the available debt, though renewable energy companies were not far behind (39%). Companies in health and education remain at the bottom of the pyramid.
One of the reasons debt financing is attractive to founders is that they can raise operational funding without necessarily having to give up more ownership of their startup. Debt financing is like a loan involving regular interest payments over the term of the agreement. Some debt can be converted to equity under certain conditions.

Notable
Last month, Lagos-headquartered early stage venture capital firm Future Africa partnered with London-based TLG Capital to create a $25 million venture debt funding program. The fund targets startups in Future Africa's portfolio with single-digit million-dollar revenues that need money to "finance productive assets or working capital for inputs," Future Africa founder Iyin Aboyeji said.