The News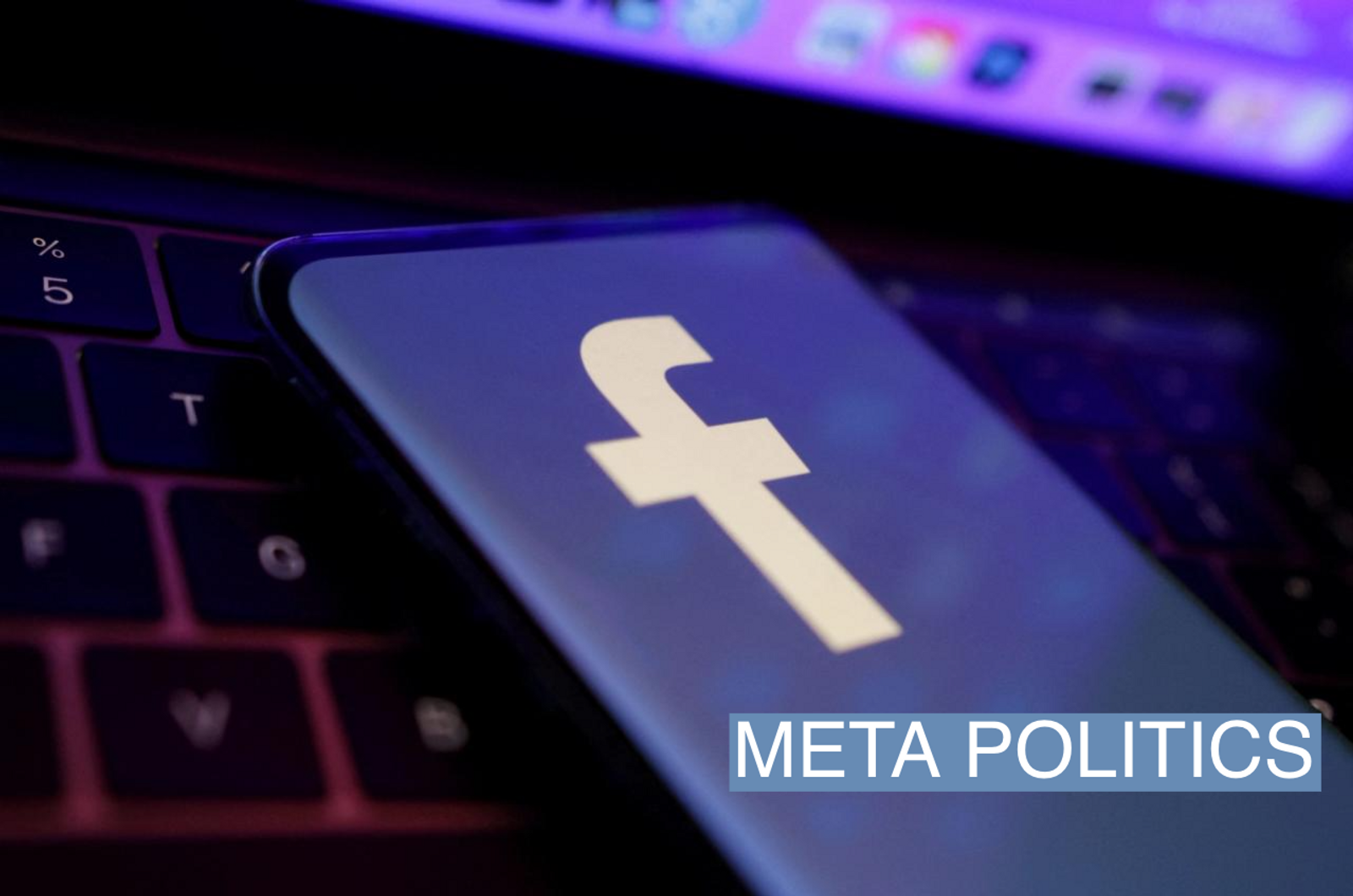 Meta is officially reinstating former President Donald Trump's Facebook and Instagram accounts "in the coming weeks," just over two years after he was suspended in the wake of the January 6 riot.
The news, first reported by Axios, is a win for Trump, whose campaign recently petitioned Meta to allow him back on the platform and cc'd Republican leaders in Congress. But this time around, Trump and his team will face new guardrails that, if violated, could limit his reach or even see him quickly booted back off.
"We've always believed that Americans should be able to hear from the people who want to lead the country," Meta President of Global Affairs Nick Clegg told Axios. "We just do not want — if he is to return to our services — for him to do what he did on January 6, which is to use our services to delegitimize the 2024 election, much as he sought to discredit the 2020 election."
Trump praised the decision on his social media platform Truth Social shortly after the news broke, arguing that "such a thing should never again happen to a sitting President, or anybody else who is not deserving of retribution!"

Shelby and Morgan's View
Unlike Twitter, Trump was never a prolific poster on Facebook and Instagram, where his campaign team took the lead, and it's not clear he'll begin using it now for his daily personal communications.
One 2020 Trump campaign official noted that his team did sometimes port over content from his Twitter feed on his behalf. Copying and pasting his Truth Social posts could be more difficult, however, since Meta's promised restrictions would likely rule out much of his current daily content. Calls to overturn the 2020 election and QAnon material, for example, are forbidden. Trump's racist taunts against his former cabinet secretary Elaine Chao also could run afoul of hate speech guidelines.
But regaining access to Facebook could still be a game-changer for his campaign. Republican strategists and Trump insiders who spoke to us said that the development could turbocharge Trump's grassroots fundraising, a historic strength of his that has been thrown into question after a bumpy campaign launch. Until now, only an affiliated super PAC has been able to run ads.
"Between his email lists, Truth, and the MSM, Trump has had no trouble getting his message out without Facebook," said Alex Conant, a Republican strategist and former aide to Florida Sen. Marco Rubio's 2016 campaign. "But re-gaining access to his millions of followers could bolster his lagging online fundraising."
That could prove especially critical this cycle given that expected rival Ron DeSantis has become a fundraising giant with larger donors.
"His previous campaigns have basically written the book on how to best take advantage of Facebook's targeted advertising," said another Republican strategist, who added that the reinstatement would be "tremendous" for Trump's campaign.
Republican digital strategist Eric Wilson noted that his firm conducted a post-2022 election poll that found at least 46% of GOP donors use Facebook daily. "But the platform has changed a lot since 2020 so it's not going to be business as usual for the Trump team," Wilson added.
Ads and posts can also be used to push pro-Trump messaging. A Republican operative familiar with Trump's campaign said that the reinstatement is likely to help Trump reach "tens of millions of voters" who are active on the platform.
"Trump rejoining Facebook would be major," the operative said. "He needs to take advantage of this opportunity."

The View From Democrats
Despite the occasional hot take that a more visible Trump boosts Democrats by reminding voters what they don't like, elected Democrats were mostly dreading his reinstatement. The recent January 6th-like riot by supporters of Jair Bolsonaro and the pre-midterms attack on then-Speaker Nancy Pelosi's husband, Paul Pelosi, have only reinforced fears that Trump's rhetoric could lead to real world violence.
Four House members sent a letter to Clegg in December urging Meta to keep Trump offline, citing his continued promotion of election conspiracies, his increasing engagement with Qanon, and his calls to pardon rioters who invaded the Capitol on January 6th, as ongoing threats to democracy.
"He's shown no remorse. No contrition," one of the signatories, Rep. Adam Schiff, D-Calif. tweeted on Wednesday. "Giving him back access to a social media platform to spread his lies and demagoguery is dangerous."

Room for Disagreement
Despite the win, it might not all be sunshine and roses for Trump's team. One former 2020 campaign senior official told Semafor that while the former president doesn't post first-hand on Facebook and Instagram (like he did with Twitter), Trump's last campaign often took his tweets and posted the content directly to other platforms. This could quickly get the campaign in trouble this time around, if they don't implement guardrails to prevent Trump's many Truth Social posts spreading his stolen election claims from subsequently going up on Facebook.