The News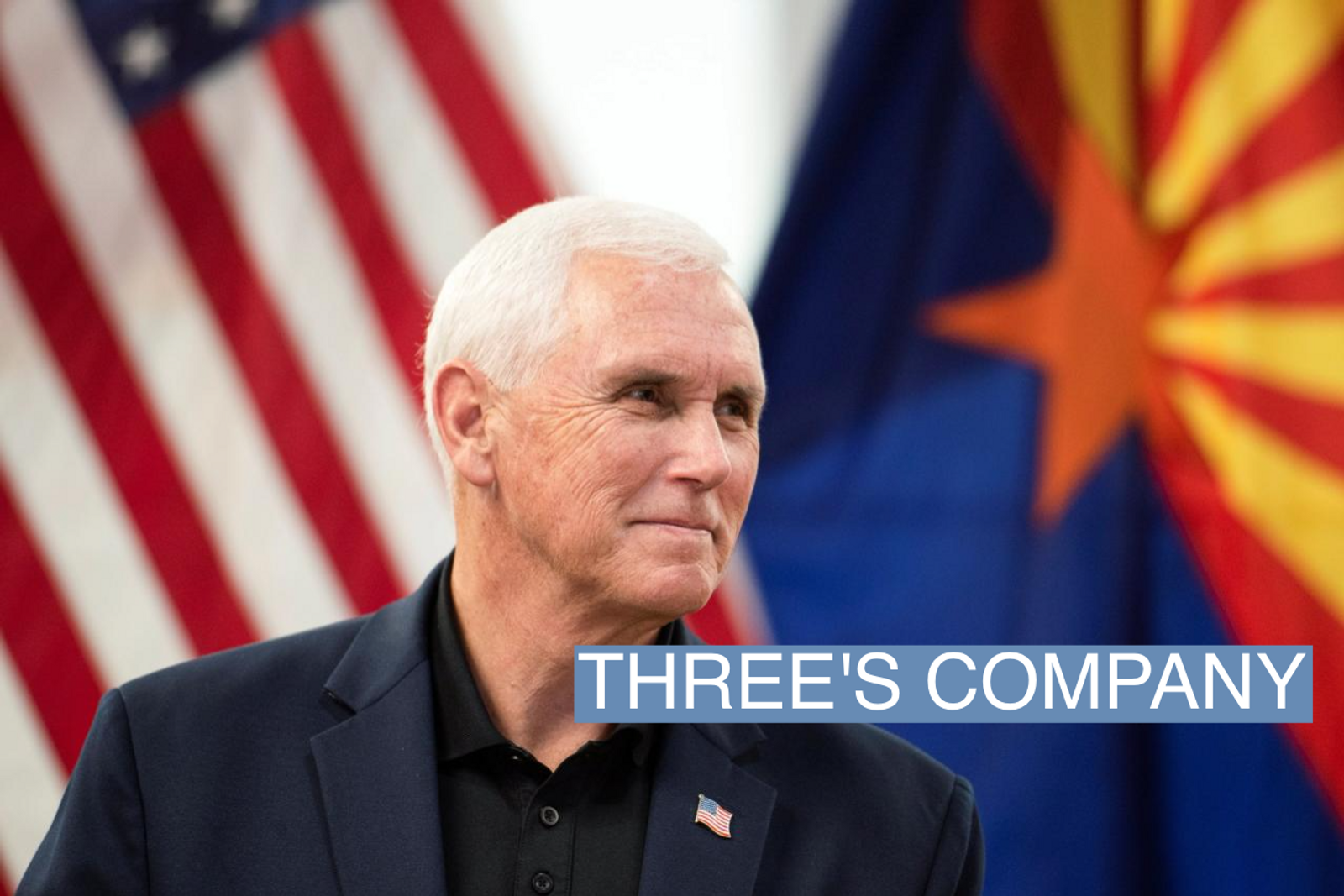 Now it's a hat trick: On Thursday, it was revealed that a "small number" classified documents were found at the home of former Vice President Mike Pence, making him the third past or present White House official with the word "president" in his job title to run into such an issue in less than a year.
Pence purportedly decided to check his own records "out of an abundance of caution" earlier this month after learning about President Joe Biden's documents imbroglio, according to a letter from his attorney to the National Archives.

Morgan's view
The two cases along with that of former President Donald Trump — who was markedly less forthcoming with the government and by all accounts possessed far more sensitive material —  underscore what experts say is a fairly common problem: Classified documents have a habit of going missing and ending up in the wrong place, often by accident.
"It is a systemic problem," former Director of National Intelligence James Clapper told Semafor.
Mark Zaid, a national security lawyer based in D.C., said he was "not surprised at all" by the recent string of finds.
The government doesn't have a good system for tracking classified documents, he said, and officials probably over-classify some material, which leads pages to go astray. It's hard to guess exactly how often documents disappear, Zaid added, because we only know about cases where they are eventually discovered — but it's not unusual.
Zaid, who suggested that senior government officials were more likely to accidentally bring home classified documents because they have to contend with "less protocols," had some stern advice to the exclusive club of former presidents and vice presidents: "They should all be searching their boxes — Bush, Cheney, Quayle, Clinton."

The View From Congress
Republican and Democratic senators sounded similarly surprised and exasperated by the non-stop document reveals on Tuesday. "It's an embarrassment to us and it's a potential threat to our national security," Sen. Mitt Romney, R-Utah told reporters.
Part of their frustration: Lawmakers themselves are used to viewing classified documents only in highly secured settings, which helps prevent material from wandering.
"The standards that we apply here are so different in terms of our access to these documents and what we can do with them, I just can't explain it," Sen. Dick Durbin, D-Ill. said, according to CNN. "If it's shabby staff work, so be it. But ultimately, the elected officials have to be held responsible."
Senate Intelligence Committee Chairman Mark Warner, D-Va. has asked for a "damage assessment" associated with the files from the Director of National Intelligence, according to an aide. He made similar requests in the wake of the Trump and Biden revelations and have been frustrated by a lack of response from the intelligence community.
"I don't want to know the details of the case. I want to know from an intelligence standpoint has there been compromise," Warner told reporters Tuesday.
Rep. Mike Turner, R-Ohio, the new chairman of the House Intelligence Committee, also said he planned to request an intelligence review and damage assessment, calling it a "a serious matter."
But the repetitive news cycle brings up a natural question: Can lawmakers do something about it?
Congress hasn't done much to address the government's classification system through legislation. A bipartisan law passed in 2010 aimed to decrease over-classification in response to recommendations from the 9/11 Commission.
Sen. Kevin Cramer, R-N.D. suggested there is more for lawmakers to do both to prevent unnecessary buildup of classified documents and set standards for closing out departing administrations. He said it was currently "too easy" for top officials to walk away with papers they should not have.
"What are we going to do about the future so we can create a mechanism, a safeguard around it so it doesn't happen, particularly at the end of terms?" he asked.
Fixing the issue might not require Congressional action, however: Clapper thinks that either the National Archives or the General Services Administration should simply supervise the packing of documents for departing presidents and vice presidents. "Yes, the government overclassifies, but this is not an excuse for what's happened," he added.
Joseph Zeballos-Roig and Shelby Talcott contributed.