The News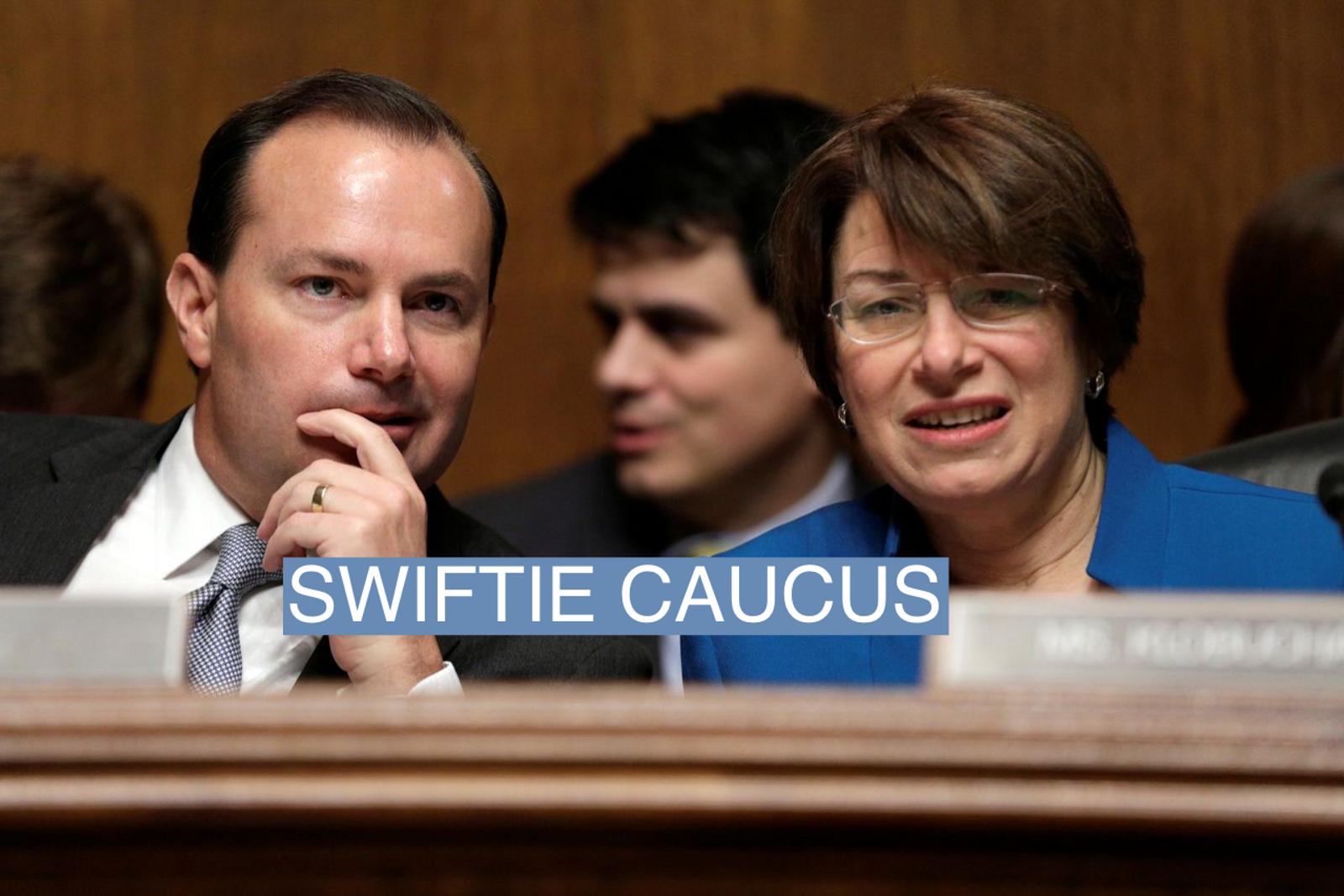 It was all but inevitable that Tuesday's U.S. Senate hearing about problems in the country's ticketing industry would be peppered with Taylor Swift references.
And senators delivered on those expectations, delivering quotes — some more cringe-inducing than others — from throughout Swift's catalog.

The Quotes
Anti-trust committee Chair Sen. Amy Klobuchar, D-Minn., kicked things off in her opening statement by speaking about the need for competition in the industry.
"You can't have too much consolidation, something that unfortunately for this country, as an ode to Taylor Swift, I will say, we know All Too Well," Klobuchar said.
Utah Sen. Mike Lee, the Republican ranking member of the committee, spoke about Klobuchar leading the panel after Democrats retained control of the Senate, saying he "had hopes as of a few months ago to get the gavel back."
"But once again, she's cheer captain and I'm on the bleachers," Lee said, quoting the 2008 hit You Belong with Me.
Sen. Richard Blumenthal, D-Conn., said Ticketmaster has sought to dodge responsibility, calling the debacle a "monopolistic mess."
"May I suggest respectfully that Ticketmaster ought to look in the mirror and say, 'I'm the problem, it's me,'" said Blumenthal, clearly a fan of Anti-Hero.
A witness at the hearing, James Madison Institute's senior vice president Sal Nuzzo, got in on the action too, saying, "Those representing the dominant player in the market contend that their growth has allowed them to innovate and make advances that greatly benefit consumers. A few million Taylor Swift fans would respond, This Is Why We Can't Have Nice Things."
While speaking about the ticket resale market, Lee said: "A purchaser of a ticket being able to sell it someone else — a lot of people seem to think that's somehow a solution. I think it's a nightmare dressed like a daydream."
And Lee took the title of Senate Swiftie Caucus leader at the end of the hearing with a quote from the Midnights deep cut track Karma: "Karma's a relaxing thought. Aren't you envious that for you it's not?"

Step Back
Tuesday's hearing focused on what Congress can do to fix issues in the country's ticketing industry.
Senators heard from Joe Berchtold, the president and CFO of Ticketmaster's parent company, Live Nation Entertainment, who explained why its site melted down in November during the presale for Swift's upcoming tour.
He urged the government to do more to stop bots — and did not make any Taylor Swift references.