Asia accounted for nearly 50% of internet censorship cases in 2022

The News
Nearly 4.2 billion people were affected by some form of internet censorship, mainly shutdowns and disruptions, in 2022, and nearly half of those cases were concentrated in Asia, according to a report by Netherlands-based VPN service company, Surfshark.
The report defined internet censorship as blocking access to the internet entirely rather than targeting specific websites and services.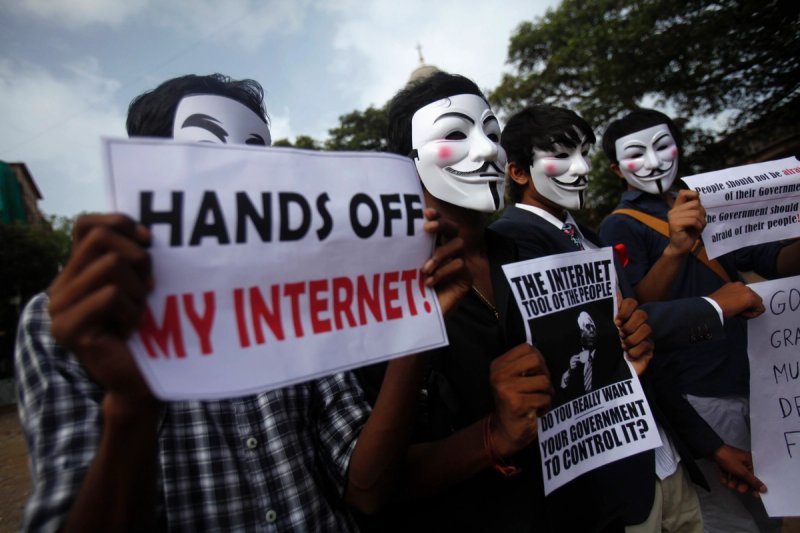 Know More
Surfshark said it recorded 58 new cases of internet disruptions across 11 countries in Asia last year all of which were "deliberate and politically motivated," the report said.
The most number of internet disruptions — 24 — took place in the region of Jammu and Kashmir in 2022. Internet disruptions increased significantly in 2019 when India's prime minister Narendra Modi revoked Jammu and Kashmir's constitutional autonomy, changing its status from a state of India to a union territory under the country's government.
From August 2019 to January 2020, the region experienced the longest internet shutdown ever for a democracy — with 4G internet only being restored 18 months later.
Iran saw the second-highest number of disruptions last year — with 11 major internet shutdowns following the start of nationwide demonstrations sparked by the death of Mahsa Amini in September.
Africa followed Asia as the second-most disrupted continent for internet access, with Sudan recording four incidents last year, followed by Burkina Faso, with three cases.

Expert View
The figures seen in the report are unsurprising, analysts say, given the high volume of internet users in Asia.
But according to Adrian Shahbaz, the Vice President of Research and Analysis at Freedom House, a research group that tracks the backsliding of democracy around the world, there is a distinction between the type of censorship seen in India versus somewhere like China.
China continues to be the least free country in terms of internet usage — with online restrictions lasting the longest out of any country in the world, according to Freedom House.
"China has long standing blocks, whereas in India, censorship is mostly incident-driven," Shahbaz told Semafor. "The Indian government uses internet shutdowns as a policy tool — and this has reverberations for the region."
Shahbaz expressed concerns that democracies across the region, like Indonesia, may mimic the tactics used in India, under the guise of "policy."
Russia, however, has notably followed the Chinese Communist Party's model of censorship, Shahbaz said, by rallying support for the war in Ukraine, while drowning out opposition by blocking major sites where information is freely passed on.

quoteworthy
Alp Toker, the director of NetBlocks, a global internet monitor, told Surfshark:
Through the past year we've seen how governments have used internet shutdowns and telecommunications blackouts as a tool of repression and control, silencing journalists, civil society, and the general public. Internet connectivity today underpins all human rights, which is why it's more critical than ever to document mass-censorship incidents and find ways to get people reconnected.