Day 5
Welcome to Day 5 of the World Economic Forum, which officially closes at noon today. It's already over for most of its attendees, including hundreds of journalists.
There's always been a strain of reporting from Davos that's sneeringly cynical. That is, in some ways, the easiest way to cover the place. And it's true that the combination of power, logistics, and status that drive Davos is comedy gold.
But the obvious question for journalists who come to sneer is: What are you doing here? And we're mostly doing the same thing as everyone else here, which is investigating ideas that range from brilliant to idiotic, and people whose money and power can shape the world for better or worse. Much of the reporting we do here pays off later in tips or sources, but we also summarize a few key takeaways below.
So thanks for coming along for this ride with us at Semafor. We'll be back next year with charts and scoops and insights, and perhaps slightly more accurate weather forecasts, even if we have to outsource them to AI. (Thursday was not, in fact, sunny.)
And if you liked our transparent, globally-minded journalism, you can keep up with Semafor through our daily Flagship newsletter, Liz's must-read Business newsletter and Principals, our politics newsletter that Steve helms, which had the White House Chief of Staff on a tweeting spree earlier this week.
(If you're sick of us by now, you can get off our list here.)

Look ahead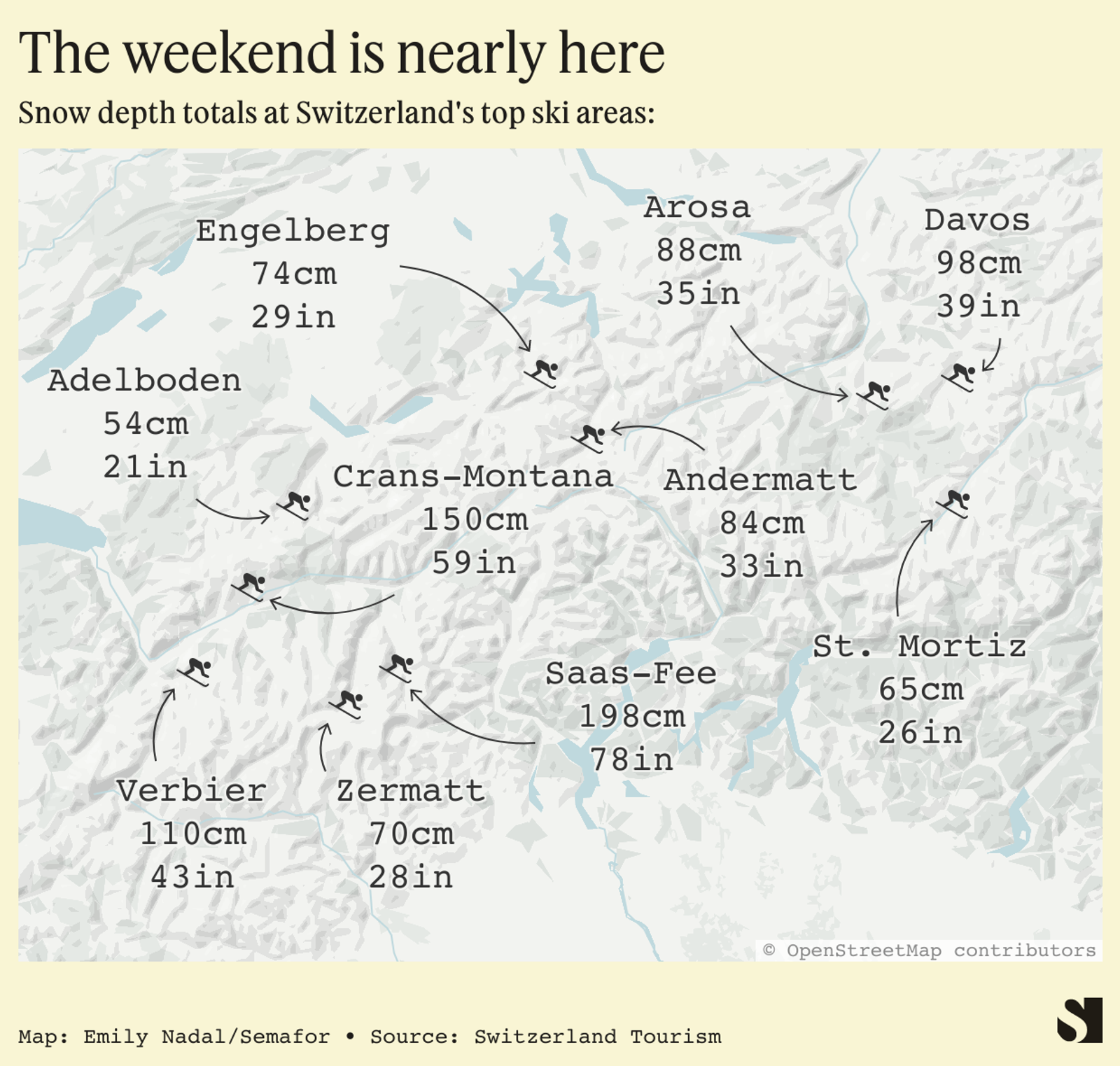 Take away
— The impact of the IRA: America's turn to green industrial policy has reshaped global politics, and political and corporate leaders in Europe and Asia are scrambling, at times bitterly, to react and catch up.
— The strength of South Korea: If you had to pick a winner at this year's WEF, it would be President Yoon Suk-yeol. He made the rounds with corporate and Wall Street CEOs, who see his country as a natural winner in the West's efforts to double down on electronics — and diversify out of China.
— The power of the Gulf: High energy prices mean rich petro-states, and the many attendees seeking capital were looking to the big Saudi and Emirati presence here.
— Davos isn't going away:The World Economic Forum is no longer too important to miss, but it's too convenient to skip, a chance to knock off months of client meetings in four days.

One Good Text ...with Aleksandr Yampolskiy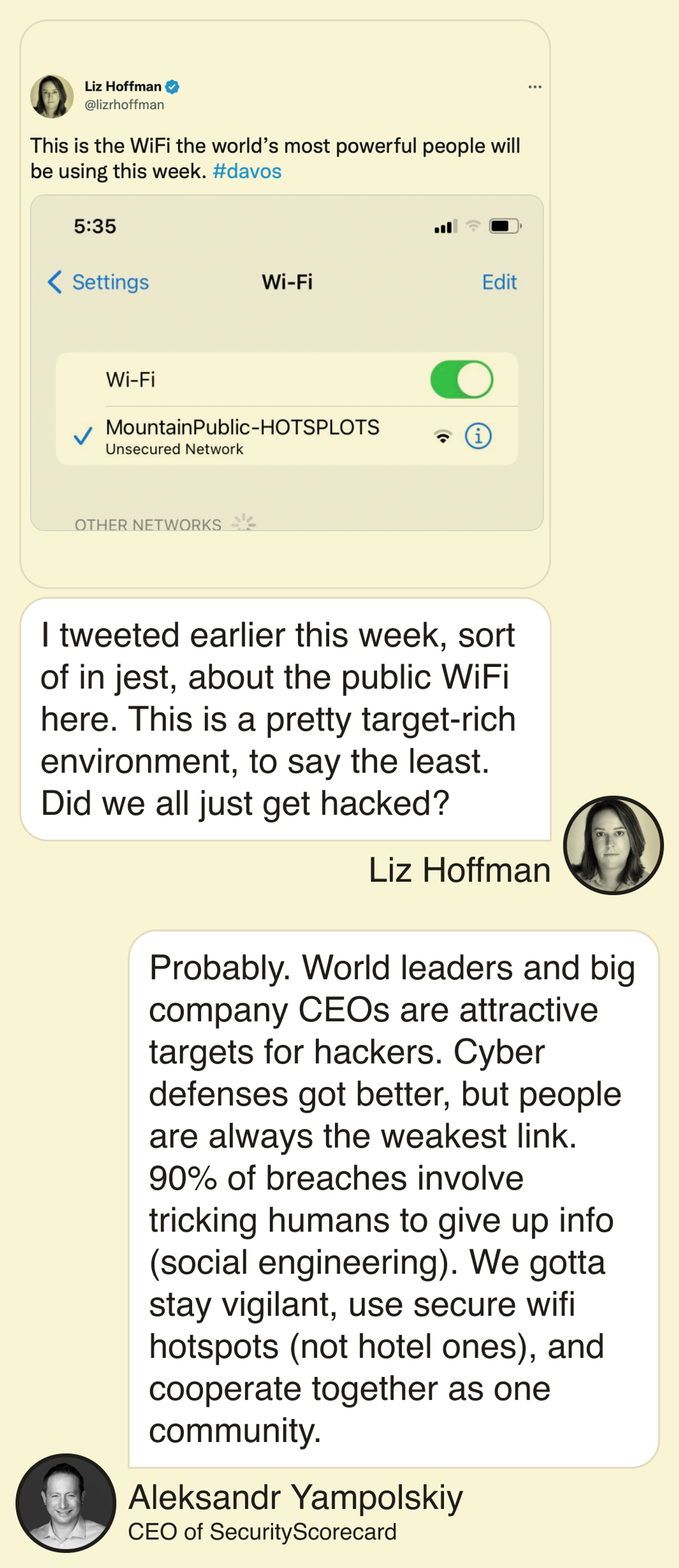 Required reading
In the newsletters: Politico spoke to Uber CEO Dara Khosrowshahi, who said he would testify before France's Parliament if called over an investigation into Uber's lobbying. He said revelations outlined in prior "Uber Files" stories were "inexcusable," while noting they did not happen on his watch. Quartz looked at a South Asia panel where the Indian participants accused Pakistan of supporting terrorists, and the Pakistani panelist argued India was suppressing minorities. The Sri Lankan panelist, Quartz said, "sat silently for the most part, overwhelmed by the bad blood between the others — which, in the final analysis, was a pretty accurate metaphor for South Asia."
Parting thought: Fareed Zakaria is leaving town optimistic about the economy, and the political strength in Europe and the U.S.: "It is possible that we will look back at these years and see that the age of American leadership was slowly replaced by one of democratic leadership."

Scene
An aide lugging a Nespresso machine to their CEO's room at the Sporthotel … Morgan Stanley CEO James Gorman predicting that Nikki Haley will be the Republican presidential nominee … Andrew Ross Sorkin and Alan Murray comparing Oura scores … David Rubenstein (a Semafor investor) asking how many of the wealthy environmentalists at Lally Weymouth's lunch choppered in to Davos … the crowd at Accenture's party Thursday rocking out to Midnight Oil's "Beds Are Burning"

Flagship briefing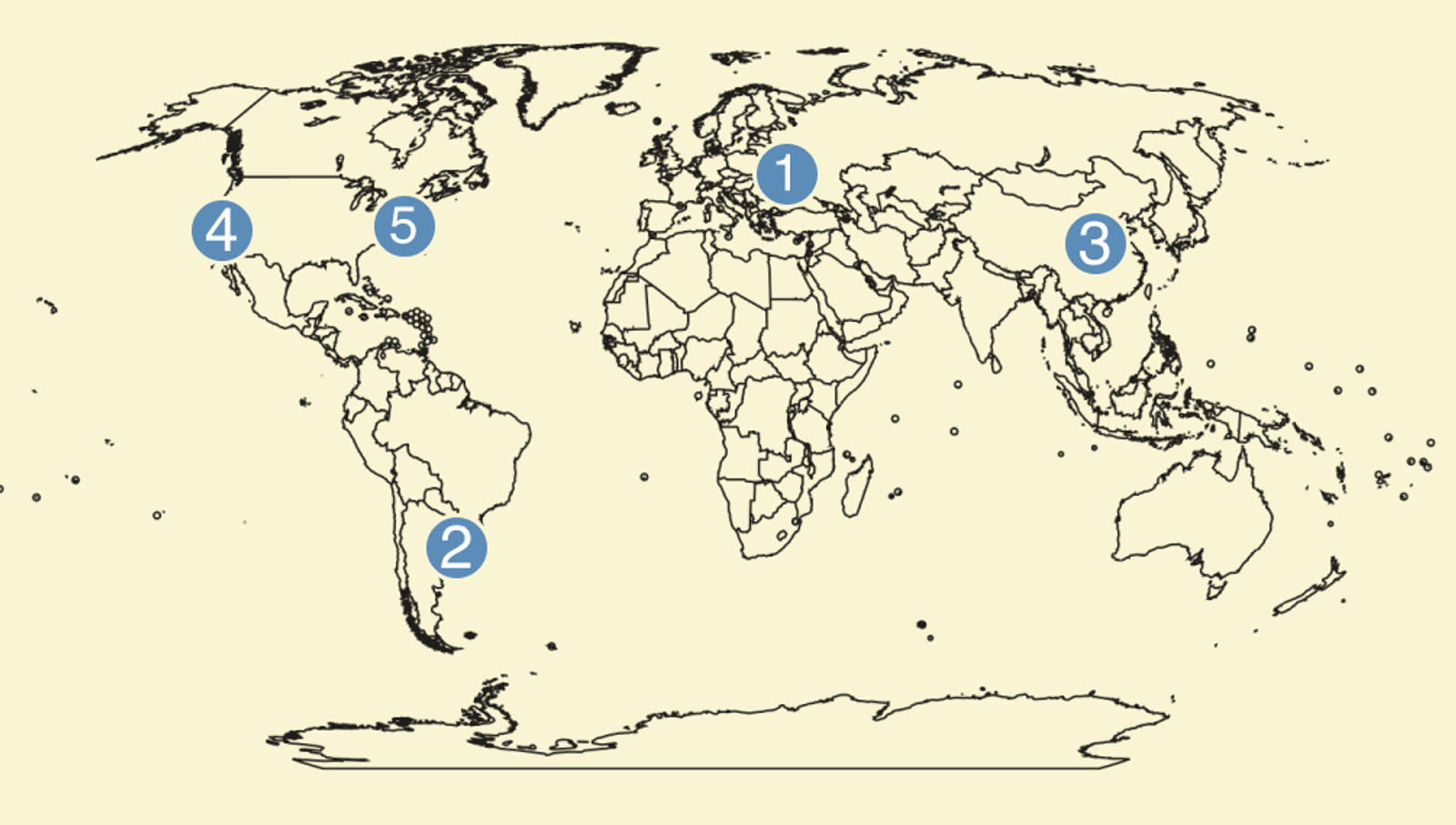 Aid for Kyiv: Ukraine's allies pledged new military support, ahead of a war-planning meeting in Germany. Western countries will send Kyiv armored personnel carriers, air-defense systems, artillery, and rockets.
Drought in Latin America: Uruguay extended a declaration of agricultural emergency over an unprecedented drought. Grazing fields for cattle are parched, and imported feed is scarce. With a cattle stock of 11 million, or 3 per person, the potential impact on the country's economy is severe.
EV price war: Tesla's price cuts have sparked an electric-vehicle price war. Xpeng, the Chinese manufacturer, is slashing its own prices, while Vinfast of Vietnam said it would launch a series of promotions to protect its market share.
Streaming surprise: Netflix added more subscribers than expected in the last quarter, sending shares higher. The results were a welcome send-off for co-founder and co-CEO Reed Hastings, who will now become the company's executive chairman.
Rust charges: The actor Alec Baldwin was charged with two counts of involuntary manslaughter over the death of a cinematographer on a movie set in 2021. The armorer who oversaw all weapons used in the production was also changed.

Semafor in Davos