The News
A fire broke out in Guryong Village, one of the last remaining slums in South Korea's capital, Seoul, on Friday, burning at least 60 homes made of vinyl plywood panels, officials say.
Roughly 500 people have been evacuated. So far, there have been no reported deaths or injuries.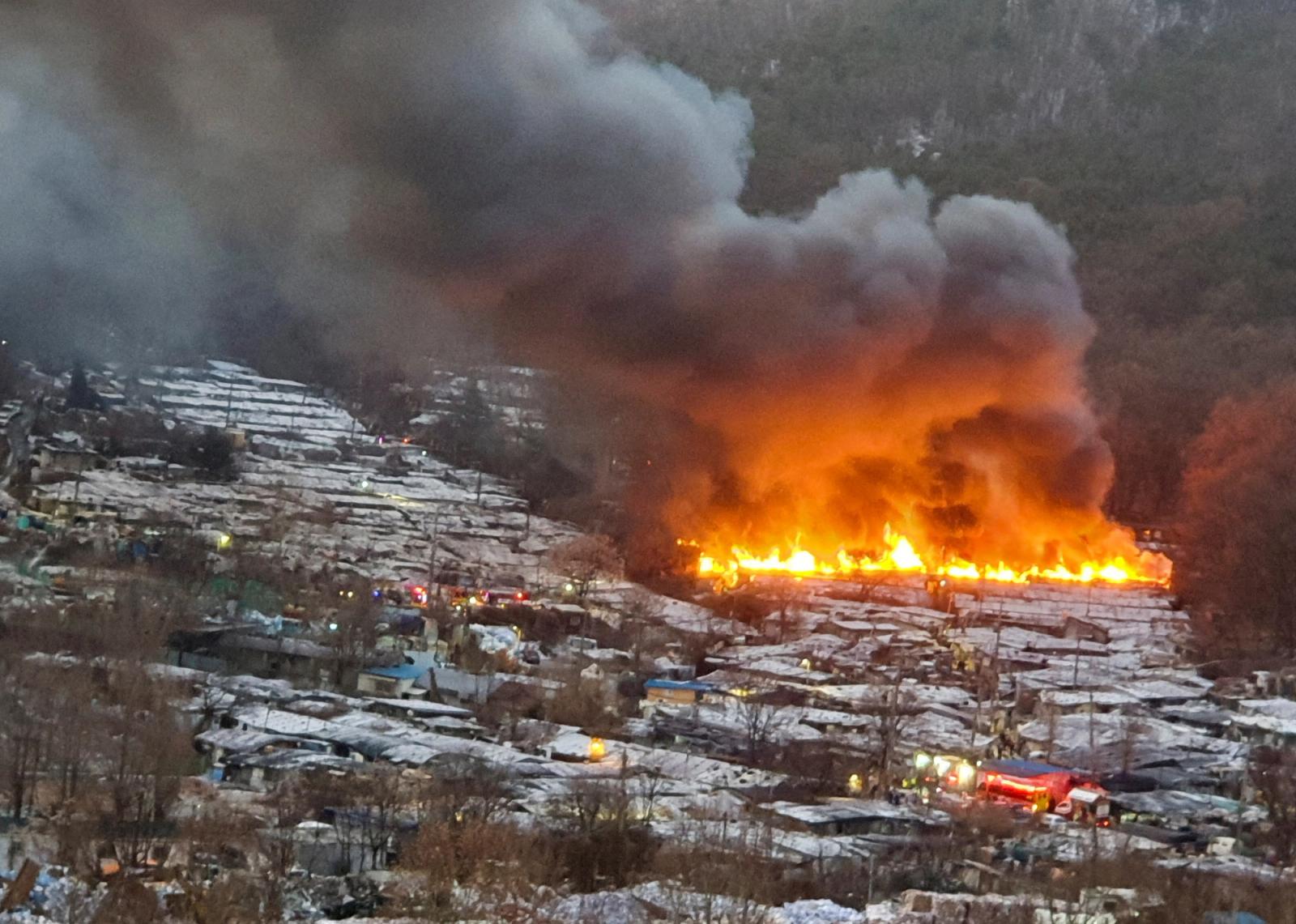 The Photos
The blaze broke out at around 6:27 a.m. in the fourth zone of the village, officials from Gangnam Fire Station said, and was fully extinguished by 11:46 a.m.
More than 900 firefighters, police officers, and government officials were deployed to fight the flames and help with evacuations.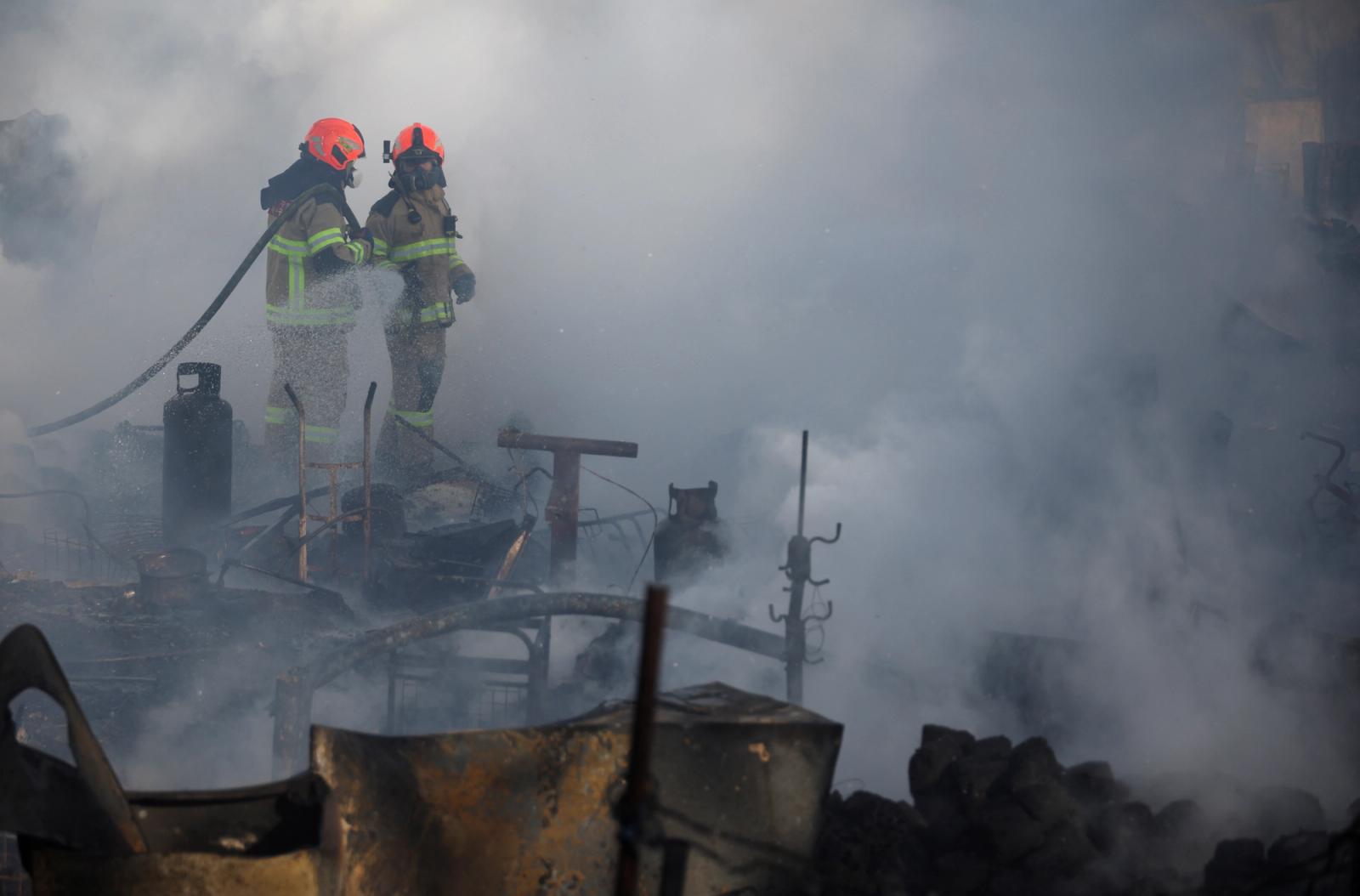 The fire engulfed around 2,700 square meters of the neighborhood, which contains 666 households, according to the Korean Times.
In 2019, the Gangnam government warned that the village was especially vulnerable to fires. It was also hit hard by record flooding in August last year, with some villagers trapped in "banjiha" basement homes — most famously depicted in the Academy award-winning film Parasite.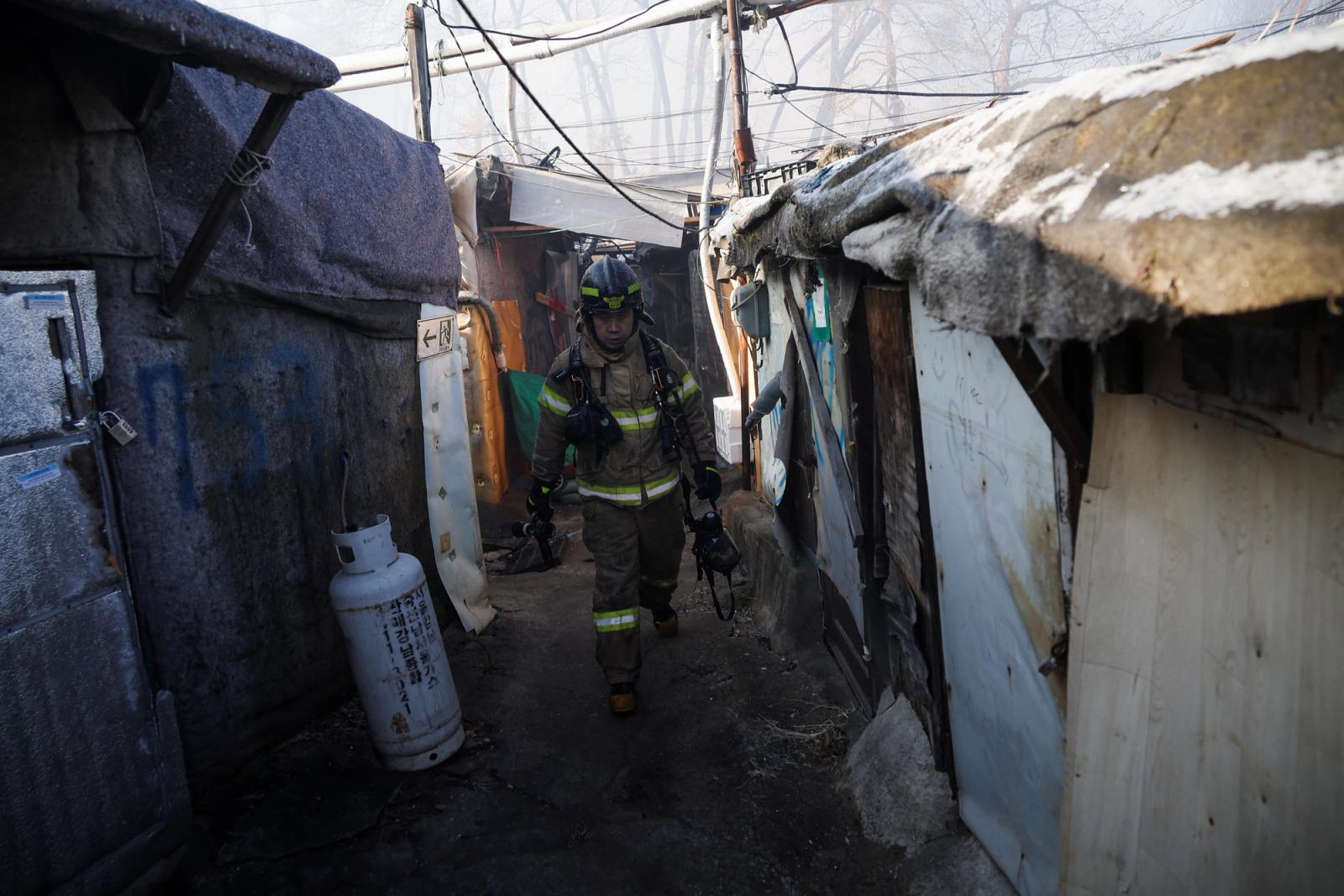 Step Back
Guryong village borders Seoul's Gangnam district — a wealthy shopping area containing some of the country's most expensive real estate.
The small town was formed in the 1980s, when low income residents were forced out of their homes amid numerous development projects. Now, the "shantytown" sits in the shadows of skyscrapers.
According to Korean media, the village has experienced at least 16 fires since 2009. Some houses in Guryong are built illegally and with flammable materials prone to electric malfunctions that spark fires.
Plans to revitalize the area date back to at least a decade; however proposals have fallen through the cracks due to disputes over land compensation.