The News
New Zealand Prime Minister Jacinda Ardern's shock announcement that she will step down from her role within weeks prompted a wave of reactions from those at home to global leaders and columnists.
The outgoing PM — who became the youngest female head of state when she was elected premier aged 37 in 2017 — said she didn't have "enough in the tank" to lead, citing burnout, as the country readies for its next general election in October.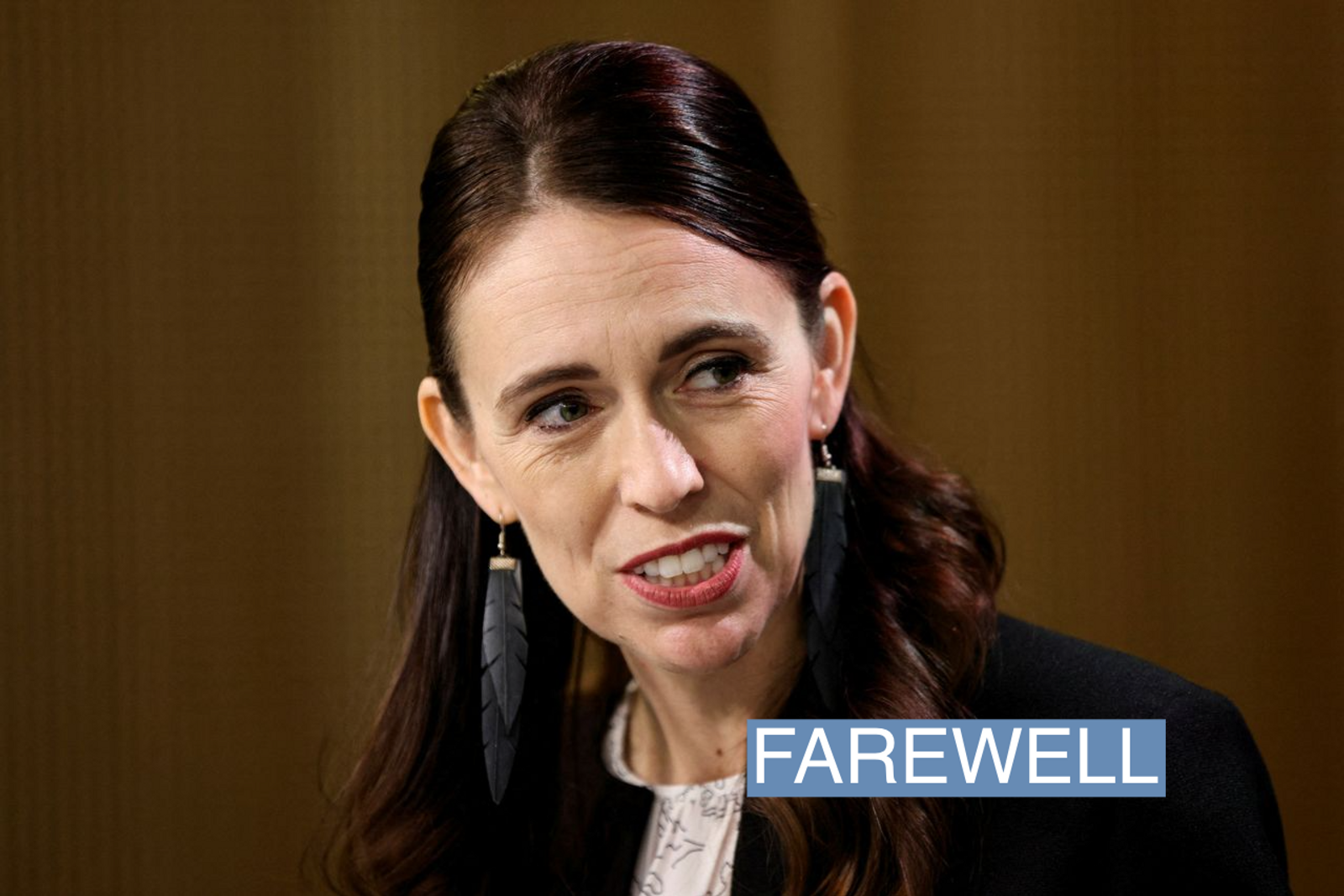 The Op-Eds
'Bold and resolute'
Ardern's leadership was unlike almost any that came before her, columnist Van Badham writes in The Guardian's Australia edition. She notes how Ardern's decision to step down stands in stark contrast to former presidents Jair Bolsonaro in Brazil and Donald Trump in the U.S., who tried to cling to power as it fell away from them. "The clear example she exported of female capacity for bold and resolute leadership neutralised the hoary stereotypes that insisted female power was soft or weak," Badham writes.
'The kind that change the narrative'
Ardern's decision to leave her role exemplifies how challenging it is to achieve diversity in politics, Andreea Papuc writes for Bloomberg. The discomfort with Ardern's departure, she says, might be due to a desire for positive role models who make us proud on the world stage. "It's not just about getting women [into political roles], but keeping them," Papuc writes. "We want politicians like Ardern to endure because they are the kind that change the narrative."

The Politicians
Keir Starmer, leader of the U.K.'s Labour Party
"Jacinda Ardern has been a true global leader who I've always enjoyed talking with," Starmer said. "Her passion, integrity and achievements in office are an inspiration."
Anthony Albanese, Prime Minister of Australia
"Jacinda Ardern has shown the world how to lead with intellect and strength," Albanese said. "She has demonstrated that empathy and insight are powerful leadership qualities."
Helen Clark, former prime minister of New Zealand
"Deeply saddened to wake in Europe this morning to news that Jacinda Ardern is stepping down as NZ PM," Clark said. "Much to be said, but for now - just thank you."
Justin Trudeau, Prime Minister of Canada
"The difference you have made is immeasurable. I'm wishing you and your family nothing but the best, my friend," Trudeau wrote.